You are here: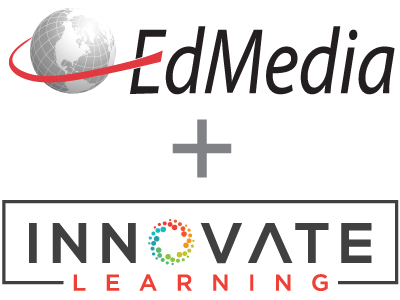 Thinking, Feeling, and Creating Presence in the Online Environment: A Learner's Viewpoint
PROCEEDINGS
Rosemary Lehman, eInterface, United States ; Simone Conceicao, University of Wisconsin-Milwaukee, United States
EdMedia + Innovate Learning, in Lisbon, Portugal ISBN 978-1-880094-89-1 Publisher: Association for the Advancement of Computing in Education (AACE), Waynesville, NC
Abstract
The importance of the concept of presence in online education cannot be ignored. In the online environment, presence takes on new meaning. This paper addresses this new meaning based on the dynamic interplay of thinking, feeling, and creating presence from the learner's viewpoint. This is accomplished by using the Being There for the Online Learner model. The paper concludes with implications for practice and recommendations for future research.
Citation
Lehman, R. & Conceicao, S. (2011). Thinking, Feeling, and Creating Presence in the Online Environment: A Learner's Viewpoint. In T. Bastiaens & M. Ebner (Eds.), Proceedings of ED-MEDIA 2011--World Conference on Educational Multimedia, Hypermedia & Telecommunications (pp. 3072-3081). Lisbon, Portugal: Association for the Advancement of Computing in Education (AACE). Retrieved September 20, 2021 from https://www.learntechlib.org/primary/p/38297/.
References
View References & Citations Map
Alcañiz, M., Bañoa, R., Botella, C., & Rey, B. (2003). The EMMA project: Emotions as a determinant of presence. Psychology Journal, 1(2), 141-150.
Argyle, M., & Dean, J. (1965). Eye-contact, distance and affiliation. Sociometry, 28, 289-304.
Biocca, F., Burgoon, J., Harms, C., & Stoner, M. (2001). Criteria and scope conditions for a theory and measure of social presence. Paper presented at the Presence 2001: 4th International Workshop.
Caspi, A., & Blau, I. (2008). Social presence in online discussion groups: testing three conceptions and their relations to perceived learning. Social Psychological Education, 11(3), 323-346.
Damasio, A. (2010). Self comes to mind: Constructing the conscious brain. New York: Random House, Inc.
Garrison, D., Anderson, W., & Archer, W. (2001). Critical thinking, cognitive presence, and computer conferencing in distance education. American Journal of Distance Education, 5(1): 7–23.
Garrison, D.R., Anderson, T., & Archer, W. (2003). A theory of critical inquiry in online distance education. In M.G. Moore& W.G. Anderson (Eds.), Handbook of Distance Education. 113-127. Mahwah, NJ: Lawrence Erlbaum Associates.
Gunawardena, C.N. (1995). Social presence theory and implications for interaction and collaborative learning in
Hargreaves, A. (2004). Emotional geographies of teaching. Teachers College Record, 103(6), 1056-1083.
Hawkins, R.P., & Pingree, S. (1982). Television's influence on social reality. In D. Pearl, L. Bouthilet,, & J. Lazar (eds.), Television and behavior: Ten years of scientific progress and implications for the eighties. DHHS Publication No. ADM 82-1196, Vol. 2, pp. 224-247. Washington, DC: US Government Printing Office.
Ijsselsteijn, W.A., de Ridder, H., Freeman, J., & Avons, S.E. (2000). Presence: Concept, determinants, and measurement. In Human Vision and Electronic Imaging Conference. Proceedings of the International Society for Opcal Engineering, 3959, 520-529.
Kehrwald, B.A. (2008). Understanding social presence in text-based online learning environments. Distance Education, 29(1), 89–106.
Krathwohl, D., Bloom, B., & Masia, B. (1964). Taxonomy of educational objectives. Handbook II: Affective domain. New York: David McKay.
Lehman, R.M. (1996). The essential videoconferencing guide: 7 keys to success. Madison, WI: Instructional Communications Systems.
Lehman, R. (2006). The role of emotion in creating instructor and learner presence in the distance education experience. Journal of Cognitive Affective Learning (JCAL), spring/summer issue. Available at www.jcal.emory.edu.
Lehman, R., & Conceição, C.O. (2010). Creating a sense of presence in online teaching: How to "be there" for distance learners. San Francisco: Jossey-Bass.
Lombard, M., & Ditton, T. (1997). At the heart of it all: The concept of presence. Journal of Computer Mediated-Communication, 3(2). Retrieved April 29, 2004 from http://www.ascusc.org/jcmc/vol3/issue2/lombard.html
Munro, J.S. (1998). Presence at a distance: The educator-learner relationship in distance learning. ACSDE Research Monograph 16. University Park, PA: The Pennsylvania State University.
Noe, A. (2005). Action in perception. Cambridge, MA: The MIT Press.
Palloff, R., & Pratt, K. (2007). Building online learning communities: Effective strategies for the online classroom. San Francisco, CA: Jossey-Bass Publishers.
Sheridan, T. (1992). Musings on telepresence and virtual presence. Telepresence. Presence: Teleoperators and Virtual Environments, 1(1), 120-126.
Short, J., Williams, E., & Christie, B. (1976). The social psychology of telecommunications. London: Wiley Press.
Swan, K., & Shih, L.F. (2005). On the nature and development of social presence in online course discussions. Journal of Asynchronous Learning Networks, 9(3), 115-136.
These references have been extracted automatically and may have some errors. Signed in users can suggest corrections to these mistakes.
Suggest Corrections to References