You are here: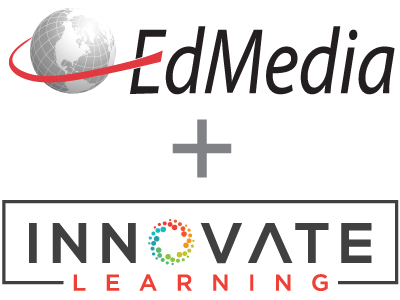 Toward Appreciative Engagements with Slideware
PROCEEDINGS
Catherine Adams, University of Alberta, Canada
AACE Award
EdMedia + Innovate Learning, in Vancouver, Canada ISBN 978-1-880094-62-4 Publisher: Association for the Advancement of Computing in Education (AACE), Waynesville, NC
Abstract
PowerPoint presentations make both an effective (informational) and affective (aesthetic) claim upon the student. Aesthetically, teachers using PowerPoint slides may be unwittingly educating a questionable cognitive style, shifting their students' gaze away from human gesture and facial expression towards a hypnotic corporate gloss, thereby altering classroom atmosphere and tone, even as they efficiently deliver the content of their talk. In an aesthetically thick sense, PowerPoint instantiates, indeed, significantly fortifies, the transmission model of learning, a model also perpetuated through traditional school architectures, standard classroom geometries and choice of educational artifacts. Nonetheless, coming to a finer appreciation of PowerPoint's aesthetic potentials beyond its default settings and styles may yield "saving" possibilities.
Citation
Adams, C. (2007). Toward Appreciative Engagements with Slideware. In C. Montgomerie & J. Seale (Eds.), Proceedings of ED-MEDIA 2007--World Conference on Educational Multimedia, Hypermedia & Telecommunications (pp. 2134-2142). Vancouver, Canada: Association for the Advancement of Computing in Education (AACE). Retrieved July 30, 2021 from https://www.learntechlib.org/primary/p/25665/.
Keywords
References
View References & Citations Map
Adams, C. (2006). PowerPoint, habits of mind, and classroom culture. Journal of Curriculum Studies, 38(4), 389411.
Blanchot, M. (1982). The space of literature. Lincoln, N: University of Nebraska Press.
Bruce, M., and Foster, J.J. (1982). The visibility of colored characters on colored backgrounds in Viewdata displays. Visible Language, 16, 382–390.
Byrne, D. (2003, September). Learning to love PowerPoint. Wired, 11(09). Retrieved July 8, 2005, from http://www.wired.com/wired/archive/11.09/ppt1.htmlColumbiaAccidentInvestigationBoard(2003,August).TheCAIBReport:Volume1.RetrievedJuly7,2005,fromhttp://www.nasa.gov/columbia/home/CAIB_Vol1.html
Craig, M. (2003). The hair in the gate: visuality and geographical knowledge. Antipode, 35, 238-243.
Dreyfus, H. (2004). Heidegger on gaining a free relation to technology. In D.M. Kaplan (Ed.), Readings in the philosophy of technology, pp. 53-62. Lanham, Maryland: Rowman & Littlefield.
Freire, P. (1970). Pedagogy of the oppressed. New York: Continuum.
Gibson, J.J. (1979). The ecological approach to visual perception. Boston: Houghton Mifflin Company.
Gibson, J.J. (1966). The senses considered as perceptual systems. Westport, Connecticut: Greenwood Press.
Goethe, J.W. (1996). Goethe on science: An anthology of Goethe's scientific writings. J. Naydler (Ed.). Edinburgh: Floris Books.
Hebdige, D. (1979). Subculture: the meaning of style. New York: Methuen.
Heidegger, M. (1977). The question concerning technology (W. Lovitt, trans.). New York: Harper and Row.
Holtham, C., Ward, V., & Bohn, M. (2002). Slow knowledge: the importance of tempo in debriefing and in individual learning. Retrieved December 5, 2005 from http://www.alba.edu.gr/OKLC2002/Proceedings/pdf_files/ID246.pdf
Hospers, J. (1946). Meaning and truth in the arts. Chapel Hill: The University of North Carolina Press.
Jager, B. (1985). Body, house, and city: the intertwinings of embodiment, inhabitation and civilization. In D. Seamon & R. Mugerauer (Eds.), Dwelling, Place, and Environment: Toward a Phenomenology of Person and World, pp. 215-225. Dordrecht: Martinus Nijhoff.
Kvavik, R.B., Caruso, J.B., & Morgan, G. (2004). ECAR study of students and information technology, 2004: Convenience, connection and control. Boulder, CO: EDUCAUSE Center for Applied Research. Available online at: http://www.educause.edu/ir/library/pdf/ers0405/rs/ers0405w.pdf, Accessed 6 October 2006.
Matless, D. (2003). Gestures around the visual. Antipode, 35, 222-226.
McLuhan, M. (1964). Understanding media: the extensions of man. New York: McGraw-Hill. Melchionne, K. (forthcoming, 2007). Living in glass houses: domesticity, interior deconration and environmental aesthetics. In A. Berleant and A. Carlson (Eds.), The aesthetics of human environments (pp. 145-157).
Misanchuk, E.R., and Schwier, R.A. (1995). The Art and Science of Color in Multimedia Screen Design, Part II: Science, Myth, and Legend. Annual Conference of the Association for Educational Communications and Technology, Anaheim, CA, February 8–12, 1995. Retrieved December 5, 2005 from http://www.extension.usask.ca:16080/ExtensionDivision/papers/Misanchuk/AECT95/A&SPartII.pdf
Mitcham, C. (1994). Thinking through technology: the path between engineering and philosophy. Chicago: The University of Chicago Press,
O'Neil, J. (2005). The relational aesthetics of PowerPoint: affective/not effective communication. International Journal of Technology Knowledge and Society, 1 (1), 84-91.
Parker, I. (2001, May). Absolute PowerPoint: can a software package edit our thoughts? The New Yorker, 77 (13), pg. 76.
Radl, G.W. (1980). Experimental investigations for optimal presentation-mode and colours of symbols on the CRT screen. In E. Grandjean and E. Vigliani (Eds.), Ergonomic aspects of visual display terminals (pp. 127–
Tufte, E.R. (2003). The cognitive style of PowerPoint. Cheshire, Connecticut: Graphics Press
Turkle, S. (2004). The fellowship of the microchip: global technologies as evocative objects. In M.M. SuárezOrozco & D.B. Qin-Hilliard (Eds.), Globalization: culture and education in the new millennium. Berkeley, CA: University of California Press.
Upitis, R. (2004, December). School architecture and complexity. Complicity: An International Journal of Complexity and Education, 1 (1), 19-38.
Van Manen, M. (1986). The tone of teaching. Richmond Hill, ON: Scholastic TAB.
Van Manen, M. (1997). Researching lived experience: Human science for an action sensitive pedagogy, 2nd edition. London, ON: The Althouse Press. Von Bonsdorff, P. (forthcoming, 2007). Urban richness and the art of building. In A. Berleant and A. Carlson (Eds.), The aesthetics of human environments (pp. 57-80). Broadview Press.
These references have been extracted automatically and may have some errors. Signed in users can suggest corrections to these mistakes.
Suggest Corrections to References