You are here: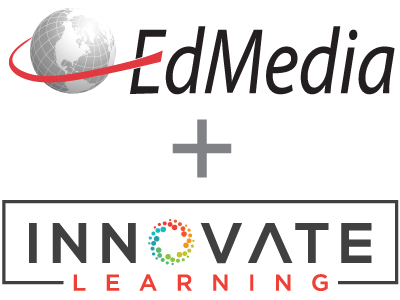 Engagement-for-Achievement: Creating a Model for Online Student Engagement
PROCEEDINGS
Leni Casimiro, Adventist International Institute of Advanced Studies, Philippines
EdMedia + Innovate Learning, in Montreal, Quebec, Canada ISBN 978-1-939797-16-2 Publisher: Association for the Advancement of Computing in Education (AACE), Waynesville, NC
Abstract
Student engagement literature has already proven that the more students are engaged, the higher is their academic achievement. Optimizing student engagement must then be a goal of every online educator; much more so in the face of the reported high attrition rate in online classes. Currently available student engagement constructs, however, are based mainly on face-to-face classroom settings and do not reflect the uniqueness of online learning. Further, the online engagement literature focus on interactivity that is not necessarily related to achievement. This study, therefore, attempted to examine the nature of engagement online and developed a model that is unique to this modality with the goal of improving student achievement. Findings indicate that online student engagement has four components, the first three reflecting those in face-to-face settings—cognitive, relational, and behavioral—but with the addition of a fourth component, personal engagement. Indicators of online student engagement are then discussed.
Citation
Casimiro, L. (2015). Engagement-for-Achievement: Creating a Model for Online Student Engagement. In S. Carliner, C. Fulford & N. Ostashewski (Eds.), Proceedings of EdMedia 2015--World Conference on Educational Media and Technology (pp. 11-20). Montreal, Quebec, Canada: Association for the Advancement of Computing in Education (AACE). Retrieved July 28, 2021 from https://www.learntechlib.org/primary/p/151597/.
Keywords
References
View References & Citations Map
Anderson, T. (2008). The theory and practice of online elearning. Canada: Athabasca University Press. Beeland, (N.D.). Student engagement, visual learning and technology: Can interactive whiteboards help? Retrieved from http://downloads01.smarttech.com/media/research/international_research/usa/beeland_am.pdf Beer, C. (2010). Online student engagement: New measures for new methods. Retrieved from https://beerc.files.wordpress.com/2010/03/onlinestudentengagement.pdf
Bulger, M., Mayer, R., Almeroth, K., & Blau, S. (2008). Measuring learner engagement in computer-equipped college classrooms. Journal of Educational Multimedia and Hypermedia, 17(2), 129-143.
Burnsed, B. (2010). Curtailing dropouts at online universities. US News. Retrieved from http://www.usnews.com/education/online-education/articles/2010/10/20/curtailing-dropouts-at-onlineuniversities
Campbell, J., Oblinger, D., & DeBlois, P. (2007). Academic Analytics. Educause Review (July/August 2007).
Casimiro, L. (2009). Effective online instructional design as perceived by teachers and students in selected private colleges and universities. Doctoral Dissertation. Cavite, Philippines: Adventist International Institute of Advanced Studies.
Davis, H., Summers, J., & Miller, L. (2012). An interpersonal approach to classroom management: Strategies for improving student engagement. Thousand Oaks, CA: Sage Publications.
Dixson, M. (2010). Creating effective student engagement in online courses: What do students find engaging? Journal of the Scholarship of Teaching and Learning, 10(2), 1-13.
Fredricks, J., Blumenfeld, P., & Paris, A. (2004). School engagement: Potential of the concept, state of the evidence. Review of Educational Research, 74(1), 59-109.
Herring, S. (2004). Computer-Mediated Discourse Analysis: An Approach to Researching Online Behavior (Chap 12). In Sasha Barab, Rob Kling, James H. Gray (Eds.) (2004). Designing for Virtual Communities in the Service of Learning. New York, USA: Cambridge University Press, pp. 338-376. Retrieved from
Lawson, M. & Lawson, H. (2013). New Conceptual Frameworks for Student Engagement Research, Policy, and Practice. Review of Educational Research, 83(3), pp. 432-479.
Lear, J., Ansorge, C., & Steckelberg, A. (2010). Interactivity/Community Process Model for the Online Education Environment. Journal of Online Learning and Teaching. 6(1). Retrieved from http://jolt.merlot.org/vol6no1/lear_0310 Levy, Y. (2008). An empirical development of critical value factors (CVF) of online learning activities: An application of activity theory and cognitive value theory. Computers& Education, 51, 1664-1675.
Mansilla, V. & Jackson, A. (2011). Educating for global competence: Preparing our youth to engage the world. New York, NY: Council of Chief State School Officers' EdSteps Initiative& Asia Society Partnership for Global Learning.
Palloff, R. & Palloff, K. (1999). Building learning communities in cyberspace. San Francisco: Jossey-Bass. Partnership for 21st Century Skills (2009). Framework for 21st century learning. Retrieved from http://www.p21.org/our-work/p21-framework Simonson, M., Smaldino, S., Albright, M., & Zvacek, S. (2012). Teaching and learning at a distance. Boston, MA: Allyn & Bacon.
Stoney, S. & Oliver, R. (1999). Can Higher Order Thinking and Cognitive Engagement Be Enhanced with Multimedia? Interactive Multimedia Electronic Journal of Computer-Enhanced Learning. Retrieved from http://imej.wfu.edu/articles/1999/2/07/
These references have been extracted automatically and may have some errors. Signed in users can suggest corrections to these mistakes.
Suggest Corrections to References