You are here: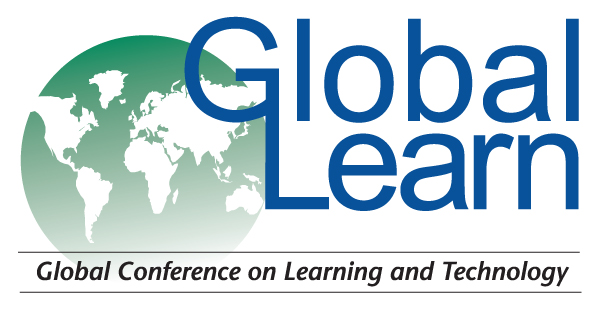 Fostering Creativity through Inquiry and Adventure in Informal Learning Environment Design
PROCEEDINGS
Global Learn, in Berlin, Germany Publisher: Association for the Advancement of Computing in Education (AACE)
Abstract
Self-directed, inquiry-based learning opportunities focused on real-world problem solving have been shown to foster creativity in learners. This study examines an online informal learning environment and the role the learning environment design and teacher pedagogy and practice played in influencing creativity in the classroom. Data were gathered via interviews, direct observation, and focus groups as 95 high school students guided by 1 teacher worked in small groups to collaboratively design and present geography research using the WeExplore adventure learning environment. Findings indicate that teacher and student creativity were impacted by the unique learning environment design, the opportunity to define self-identified driving questions, the process of collaborative group work, and the opportunity to combine more traditional research approaches with more creative arts-influenced ones.
Citation
Doering, A. & Henrickson, J. (2015). Fostering Creativity through Inquiry and Adventure in Informal Learning Environment Design. In Proceedings of Global Learn Berlin 2015: Global Conference on Learning and Technology (pp. 443-451). Berlin, Germany: Association for the Advancement of Computing in Education (AACE). Retrieved June 13, 2021 from https://www.learntechlib.org/primary/p/150891/.
References
View References & Citations Map
Anderson, D. (2002). Creative teachers: Risk, responsibility, and love. Journal of Education, 183(1), 33-48. Baker, Tom. (2012). Advancing STEM education with GIS. Redlands, CA: ESRI.
Besemer, S.P., & O'Quin, K. (1999). Confirming the three-factor Creative Product Analysis Matrix model in an American sample. Creativity Research Journal, 12(4), 287-296.
Cameron, E. (2012). New geographies of story and storytelling. Progress in Human Geography, 36(5), 573-592.
Dacey, J.S. (1989). Fundamentals of creative thinking. Lexington, MA: Lexington Books.
De Souza Fleith, D. (2000). Teacher and student perceptions of creativity in the classroom environment. Roeper Review, 22(3), 148-153.
Doering, A. (2006). Adventure learning: Transformative hybrid online education. Distance Education, 27(2), 197– 215.
Doering, A. (2007). Adventure learning: Situating learning in an authentic context. Innovate, 3(6). Retrieved from http://innovateonline.info/index.php?view=article & Id=342 & Action=article.
Doering, A., & Miller, C. (2009). Online learning revisited: Adventure learning 2.0. In C. Crawford et al. (Eds.), Proceedings of Society for Information Technology and Teacher Education International Conference 2009 (pp. 3729–3735). Chesapeake, VA: AACE.
Doering, A., Miller, C., & Veletsianos, G. (2008). Adventure Learning: Educational, social, and technological affordances for collaborative hybrid distance education. Quarterly Review of Distance Education, 9(3), 249-266.
Doering, A., Scharber, C., Riedel, E. & Miller, C. (2010). "Timber for president": Adventure learning and motivation. Journal of Interactive Learning Research, 21(4), 483-513.
Doering, A., & Veletsianos, G. (2008). Hybrid online education: Identifying integration models using adventure learning. Journal of Research on Technology in Education, 41 (1), 101-119.
Doering, A., & Veletsianos, G. (2007). Multi-Scaffolding learning environment: An analysis of scaffolding and its impact on cognitive load and problem-solving ability. Journal of Educational Computing Research, 37(2), 107-129.
Eagleman, D.M. (2013). Why public dissemination of science matters: A manifesto. Journal of Neuroscience, 33(30), 12147-12149.
Edelson, D.C. (2009). Geography and 'Generation G'. Education Week, 28(19), 24-25.
Esquivel, G. (1995). Teacher behaviors that foster creativity. Educational Psychology Review, 7(2), 185–202.
Gardner, H. (2011). Creating minds (2nd ed.). New York, NY: Basic Books.
Glaser, B.G., & Strauss, A.L. (1967). The discovery of grounded theory: Strategies for qualitative research. Chicago: Aldine Pub. Co.
Hart, P., & Nisbet, E.C. (2012). Boomerang effects in science communication: How motivated reasoning and identity cues amplify opinion polarization about climate mitigation policies. Communication Research, 39(6), 701723.
Hayes-Bohanan, J. (2011, July 25). Geo-STEM. Wiley Hot Topics. Retrieved from http://wileygeohottopics.com/2011/07/25/geo-stem/. Heffron , S.G., & Downs, R.M., Eds. (2012). Geography for life: National geography standards (2nd ed.). Washington, DC: National Council for Geographic Education.
Horng, J.-S., Hong, J.-C., ChanLin, L.-J., Chang, S.-H., & Chu, H.-C. (2005). Creative teachers and creative teaching strategies. International Journal of Consumer Studies, 29(4), 352-358.
Horst, M. (2013). A field of expertise, the organization, or science itself? Scientists' perception of representing research in public communication. Science Communication, 35(6), 758-779.
ISTE. (2014). ISTE standards: Teachers. International Society for Technology in Education. Retrieved from http://www.iste.org/docs/pdfs/20-14_ISTE_Standards-T_PDF.pdf. Jo, I., & Bednarz, S.W. (2014). Dispositions toward teaching spatial thinking through geography: Conceptualization and an exemplar assessment. Journal of Geography, 113(1), 1-10.
Kell, H., Lubinski, D., Benbow, C., & Steiger, J. (2013). Creativity and technical innovation: Spatial ability's unique role. Psychological Science, 24(9), 1831-1836.
Kolb, D.A. (1984). Experiential Learning: Experience as the source of learning and development. New Jersey: Prentice Hall.
Koseoglu, S., & Doering, A. (2011). Understanding complex ecologies: An investigation of students experiences in adventure learning programs. Distance Education. 32(3), P. 339 – 353.
Kuhn, W. (2012). Core concepts of spatial information for transdisciplinary research. International Journal of Geographical Information Science, 26(12), 2267-2276.
LaBanca, F., & Ritchie, K.C. (2011). The art of scientific ideas: Teaching and learning strategies that promote effective problem finding. The Science Teacher, 78(8), 48-51.
Lee, I.R., & Kemple, K. (2014). Preservice teachers' personality traits and engagement in creative activities as predictors of their support for children's creativity. Creativity Research Journal, 26(1), 82-94.
Leshner, A.I. (2012, August 17). Capably communicating science. Science. P. 777.
Liu, S.-C., & Lin, H.-S. (2014). Primary teachers' beliefs about scientific creativity in the classroom context, International Journal of Science Education, 36(10), 1551-1567.
Lubinski, D. (2010). Spatial ability and STEM: A sleeping giant for talent identification and development. Personality and Individual Differences, 49, 344-351.
Lupia, A. (2013). Communicating science in politicized environments. Proceedings of the National Academy of Sciences of the United States Of America, 14048-14054.
McGreevy, A. (1990). Tracking the creative teacher. Momentum, 21(1), 57-59.
Miller, B.G., Doering, A., Roehrig, G., & Shimek, R. (2012). Fostering indigenous STEM education: Mobilizing the adventure learning framework through snow snakes. Journal of American Indian Education, 51(2), 66-84.
National Research Council. (2006). Learning to think spatially: GIS as a support system in the K-12 curriculum. Washington, DC: The National Academies Press.
Parkhurst, H.B. (1999). Confusion, lack of consensus, and the definition of creativity as a construct. The Journal of Creative Behavior, 33(1), 1–21.
Piaget, J. (1973). To understand is to invent: The future of education. New York: Grossman Publishers.
Reilly, R.C., Lilly, F., Bramwell, G., & Kronish, N. (2011). A synthesis of research concerning creative teachers in a Canadian context. Teaching and Teacher Education, 27, 533-542.
Rinkevich, J. (2011). Creative teaching: Why it matters and where to begin. The ClearingHouse, 84, 219-223.
Runco, M.A. (2003). Education for creative potential. Scandinavian Journal of Educational Research, 47(3), 317324.
Runco, M.A., & Jaeger, G.J. (2012). The standard definition of creativity. Creativity Research Journal, 24(1), 9296.
Schacter, J., Thum, Y.M., & Zifkin, D. (2006). How much does creative teaching enhance elementary school students' achievement? Journal of Creative Behavior, 40(1), 47-72.
Schmidt, A.L. (2010). The battle for creativity: Frontiers in science and science education. Bioessays, 32(12),10161019.
Simonton, D.K. (2012). Taking the U.S. Patent Office criteria seriously: A quantitative three-criterion creativity definition and its implications. Creativity Research Journal, 24(2-3), 97-106.
Sobol, D. (2004). Place-based education: Connecting classrooms and communities. Great Barrington, MA: Orion Society.
Veletsianos, G., & Doering, A. (2010). Long-term student experiences in a hybrid, open-ended and problem based Adventure Learning program. Australasian Journal of Educational Technology, 26(2), 280-296.
Veletsianos, G., Doering, A, & Henrickson, J. (2012). Field-based professional development of teachers engaged in distance education: Experiences from the Arctic. Distance Education, 33(1), 45-59.
Veletsianos, G., & Kleanthous, I. (2009). A review of adventure learning. The International Review Of Research In Open And Distance Learning, 10(6), 84-105. Retrieved from http://www.irrodl.org/index.php/irrodl/article/view/755. Wilcox, C. (2012, April). It's time to e-volve: Taking responsibility for science communication in a digital age. Biological Bulletin, 85-87.
Woods, P., & Jeffrey, B. (1996). Teachable moments. Philadelphia: Open University Press.
Yin, R.K. (2003). Case study research: Design and methods (3rd ed.). Thousand Oaks, CA: Sage.
These references have been extracted automatically and may have some errors. Signed in users can suggest corrections to these mistakes.
Suggest Corrections to References