You are here: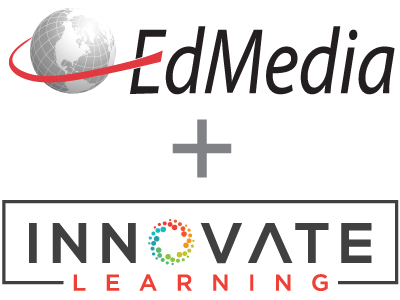 A Teacher is Also a Learner: Toward a Teacher Multidimensional Model
PROCEEDINGS
Thierry Condamines, Laboratoire MIS, Université de Picardie Jules Verne, France
EdMedia + Innovate Learning, in Lisbon, Portugal ISBN 978-1-880094-89-1 Publisher: Association for the Advancement of Computing in Education (AACE), Waynesville, NC
Abstract
In the field of intelligent learning environments, many studies have focused on defining a learner model. It follows a number of models suited to certain applications, but their reuse is often difficult. On the other hand few studies have looked at models for the teacher. In this paper, we are interested in defining a multidimensional model of the teacher integrating two views: the teacher in his teaching activity and the teacher as a learner in his own training. Relying on models used in information retrieval, we propose an expandable generic model with multiple dimensions that can be instantiated or not according to the application. An architecture of a profiles management tool is also described.
Citation
Condamines, T. (2011). A Teacher is Also a Learner: Toward a Teacher Multidimensional Model. In T. Bastiaens & M. Ebner (Eds.), Proceedings of ED-MEDIA 2011--World Conference on Educational Multimedia, Hypermedia & Telecommunications (pp. 1727-1732). Lisbon, Portugal: Association for the Advancement of Computing in Education (AACE). Retrieved October 2, 2022 from https://www.learntechlib.org/primary/p/38096/.
References
View References & Citations Map
JeanDaubias, S., & Eyssautier, C. (2005). An environment helping teachers to track students' competencies, Workshop LeMoRe, AIED'05, Amsterdam, Netherlands.
Chen, W., Mizoguchi, R. (1999). Communication Content Ontology for Learner Model Agent in Multi-agent Architecture. In: Proc. AIED99 Workshop on Ontologies for Intelligent Educational Systems, Le Mans, France.
Eyssautier-Bavay, C., Jean-Daubias, S., & Pernin, J.P.(2009). A model of learners profiles management process, AIED'09-Dimitrova et al. (eds.). Brighton, Great Britain. Pp. 265-272.
Ingerwersen, P., & Jarvelin K. (2004). Information retrieval in context, In Proceedings of the 27th ACM SIGIR Workshop on Information Retrieval in Context, pp. 6-8.
Dumais, S., Cuttrel, E., Cadiz, J., Jancke, G., Sarin, R., & Robbins, D. (2003). Stuff I ' ve seen : a system for a personal information retreival andre-use, Proceedings of the 26th ACM SIGIR International Conference on Research and Development, pp. 72-79.
McGowan, J. (2003). A multiple model approach to personalized information access, Master thesis in computer science, Faculty of science, Dublin University College.
Liu, F., & Yu, C. (2004). Personalized Web search for improving retrieval effectiveness, IEEE Transactions on Knowledge Data Engineering, vol. 16, pp.28-40.
Lin, C., Xue, G., Zeng, H., & Yu, Y. (2005). Using probabilistic latent semantic analysis for personalized Web Search, Proceedings of the APWeb Conference, pp. 707-711.
Bouzhegoub, M., & Kostadinov, D. (2005). Personalisation de l' information: apercu de l' état de l' art et definition d ' un modèle flexible de definition de profils, In Proceedings of the 2nde Conférence en Recherche d ' Information et Applications, CORIA 2005, pp. 201-218.
Condamines, T. (2011). A collaborative platform supporting knowledge sharing and problem solving for teacher professional development. In: 9th International Conference on Computer Supported Collaborative Learning (CSCL 2011) (accepted, to appear).
Rosselle, M., Leclet, D., & Talon, B. (2010). Le modèle de l' enseignant d ' un atelier de Génie Pédagogique pour la conception de dispositifs pédagogiques. Proceedings of the 7ème Colloque Technologies de l' Information et de la Communication pour l' Enseignement (TICE 2010), Nancy-Metz, ISBN 2-9516740-5-8, pp. 1-8.
These references have been extracted automatically and may have some errors. Signed in users can suggest corrections to these mistakes.
Suggest Corrections to References