You are here: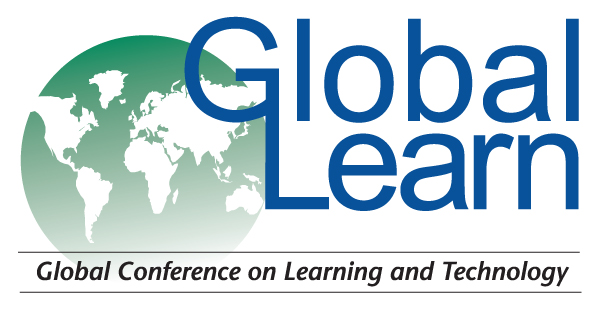 Using Web Resources as a Tools for Learning English as Second Language
PROCEEDINGS
Shu-Ting Hsu, Hui-Hua Chen, Transworld Institute of Technology, Taiwan ; Bwo-Ren Ke, National Penghu University, Taiwan
Global Learn, in Penang, Malaysia ISBN 978-1-880094-79-2 Publisher: Association for the Advancement of Computing in Education (AACE)
Abstract
Abstract: The Web has just begun to be used as a tool for improving teaching and learning strategies for teaching English as a Second Language (ESL). The resources of live communication, such as in Skype and Microsoft MSN, provides ESL teacher with many opportunities to link their students with other students who are native English speakers. Teachers of ESL teachers seem to be warming to the importance of constructivist learning theory and engaging students across cultures in meaningful dialogue. But, the clear impact of cultural knowledge on adult motivation language learning can encourage educators to use the Web more fully as a people-to-people resource. To make learning a language and its culture come alive, active engagement in chat rooms across the world can give students membership in an evolving global community. This article suggests Web activities for ESL teachers interested in improving language learning motivation and achievement in university adult students.
Citation
Hsu, S.T., Chen, H.H. & Ke, B.R. (2010). Using Web Resources as a Tools for Learning English as Second Language. In Z. Abas, I. Jung & J. Luca (Eds.), Proceedings of Global Learn Asia Pacific 2010--Global Conference on Learning and Technology (pp. 4083-4088). Penang, Malaysia: Association for the Advancement of Computing in Education (AACE). Retrieved May 16, 2021 from https://www.learntechlib.org/primary/p/34501/.
References
View References & Citations Map
Attamimi, N.O. (2003). Grammar translation: the dominant method in many ELT classrooms. (Retrieved December 8, 2005, from www.yementimes.com/article, shtml.
Boykin, A., & Trungamphai, A. (1987). Attitude and attained English language proficiency of university students in Thailand: a sociolinguistic study. (ERIC Document Reproduction Service No. ED219421).
Canale, M., & Swain, M. (1980). Theoretical bases of communicative approaches to second language teaching and testing. Applied Linguistics. 1, 1-47.
Chastain, K. (1975). Affective and ability factors in second-language acquisition. Language Learning, 25, 153-161.
Foss, K., & Reitzel, A. (1988). A relational model for managing L2 anxiety: TESOL Quarterly, 22, 437454.
Long, M.H. (1985). Input and second language acquisition theory. In Cass, Susanm & Carolyn Madd (eds.), Input in Second Language Acquisition. Cambridge, MA; Newbury House publishers.
Mike, D. (1996). Internet in the schools: A literacy perspective. Journal of Adolescent and Adult Literacy, 40, 1-13.
Mynard, J. (2002). Mynard, J. 2002a. Introducing EFL Students to Chat Rooms. The Internet TESL Journal, 2, http://iteslj.org/Lessons/Mynard-Chat.html
Reppy, J., & Adames, J. (2000). Handbook of Undergraduate Second Language Education. Lawrence Erlbaum Associates.: Mahwah, NJ. Reuther, M.A., 1999. Heartmates, http://www.living-library.com/HeartMates/needs.htm , retrieved
Samimy, K.K., & Tabuse, M. (1992). Affective variables and a less commonly taught language: A study in beginning classes. Japanese Language Education, 42, 377-398.
Schachter, J. (1983). Nutritional needs of language learners. In M. Clarke and J. Handscombe (eds.), on TESOL 82: Perspectives on Language Teaching and Learning (pp. 175-189). Washington, DC: TESOL.
Sung, H., & Padilla, A.M. (1998). Student motivation, parental attitudes, and involvement in learning of Asian languages in elementary and secondary schools. The Modern Language Journal, 82, 205-216.
Vygotsky, L. (1986). Thought and language. Cambridge, MA: Massachusetts Institute of Technology Press.
Wu, C.H. (2003). Japanese language education in two US Midwestern universities: faculty and student preferred practices and attitudes toward learning. (Doctoral dissertation, The University of South Dakota, 2003). Disseration Abstracts International, AAT 3085436.
These references have been extracted automatically and may have some errors. Signed in users can suggest corrections to these mistakes.
Suggest Corrections to References