You are here: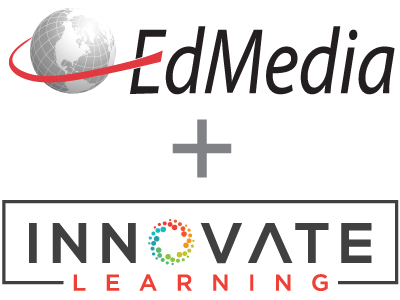 Recommending English Grammar Teaching Strategy for EFL Teachers
PROCEEDINGS
EdMedia + Innovate Learning, in Honolulu, HI, USA ISBN 978-1-880094-73-0 Publisher: Association for the Advancement of Computing in Education (AACE), Waynesville, NC
Abstract
In general, instructors can easily find out the number of students who have failed their exams, but have trouble identifying their real difficulties in learning. Based on the students' testing records, we work to identify and find those problems, and then comes up with its suggestions for designing new teaching strategies. Besides, the information so produced can also be helpful for the students themselves to improve their grammar. After tracking its performance for one year, the author has obtained quite impressive results.
Citation
Hsu, M.H., Chang, J.H. & Yu, S.Y. (2009). Recommending English Grammar Teaching Strategy for EFL Teachers. In G. Siemens & C. Fulford (Eds.), Proceedings of ED-MEDIA 2009--World Conference on Educational Multimedia, Hypermedia & Telecommunications (pp. 2854-2861). Honolulu, HI, USA: Association for the Advancement of Computing in Education (AACE). Retrieved August 5, 2021 from https://www.learntechlib.org/primary/p/31885/.
References
View References & Citations Map
Adomavicius, G., Tuzhilin, A. (2005). Toward the Next Generation of Recommender Systems: A Survey of the State-of-the-Art and Possible Extensions, IEEE Transactions on Knowledge and Data Engineering, 17(6), 734-749.
Airasian,P.W. And Walsh,M.E.(1997).Constructivist cautions. Phi Delta Kappan, 78, 444-449.
Barr, R. (1995). What research says about grouping in the past and present and what it suggests about the future. In M.C. Radencich & L.J. McKat (Eds.), Flexible grouping for literacy in the elementary grades (pp. 1-24). Boston: Allyn & Bacon.
Berliner, D.C., & Casanova, U. (1993). Putting research to work in your school. New York: Scholastic.
Carenini, G., Smith, J., & Poole, D. (2003). Towards more conversational and collaborative recommender systems. Proc. IUI'03 (pp. 12-18). Miami, FL.
Chang, C.K. (2000). Discovering learning patterns from Weblogs by concept transformation analysis. Proc. SIGCSE/SIGCUE (pp. 186-187), Helsinki, Finland.
Cho, Y.H., Kim, J.K., & Kim, S.H. (2002). A personalized recommender system based on web usage mining and decision tree induction. Expert Systems with Applications, 23, 329-342.
Christakou, C., Stafylopatis, A. (2007). A Hybrid Movie Recommender System Based on Neural Networks, Proc. 5th International Conference on Intelligent Systems Design and Applications (ISDA'05), 500-505.
Drachsler, H., Hummel, H.G.K., & Koper, R. (2008). Personal recommender systems for learners in lifelong learning: requirements, techniques and model. International Journal of Learning Technology, 3(4), 404-423.
Fleischman, M. & Hovy, E. (2003). Recommendations without user preferences: a natural language processing approach. Proc. IUI'03 (pp. 242-244). Miami, FL.
Foltz, P.W. & Dumais, S.T. (1992). Personalized information delivery: An analysis of information filtering methods. Communications of the ACM, 35 (12), 51-60.
Gauch, J.M., Gauch, S., Bouix, S., & Zhu, X. (1999). Real time video scene detection and classification. Information Processing and Management, 35, 401-420.
Goldberg, D., Nichols, D., Oki, B.M., & Terry, D. (1992). Using collaborative filtering to weave an information tapestry. Communications of the ACM, 35(12), 61-70.
Harris, A.J., & Sipay, E.R. (1980). How to increase reading ability (7th ed.). New York: Longman.
Hsu, M.H. (2008). A personalized English learning recommender system for ESL students, Expert Systems With Applications, 34(1), 683-688.
Jain, A.K. & Dubes, R.C. (1988). Algorithms for clustering data. Prentice Hall, Englewood Cliffs, New Jersey.
Kim, T.Y. & Choi, J.S. (2002). Content-based video transcoding in compressed domain. Signal Processing: Image Communication, 17, 497-507.
Kleinberg, J., Sandler, M. (2008). Using mixture models for collaborative filtering. Journal of Computer and System Sciences, 74(1), 49-69.
Konstan, J.A., Miller, B.N., Maltz, D., Herlocker, J.L., Gordon, L.R., & Riedl, J. (1997). GroupLens: applying collaborative filtering to Usenet news. Communications of the ACM, 40 (3), 77-87.
Lampert, M., & Clark, C. (1990). Expert knowledge and expert thinking in teachers: A response to Floden and Klinzing, Educational Researcher, 19, 18-25.
Lawson, A.E. (1996). Introducing Mendelian Genetics Through a Learning Cycle. The American Biology Teacher, 58 (1), 38-42.
Miller, W.S., & Otto, J. (1930). Analysis of experimental studies in homogeneous grouping. Journal of Educational Research, 21, 95-102.
Mooney, R.J. & Roy, L. (2000). Content-based book recommending using learning for text categorization. Proc. Digital Libraries (pp. 195-204). San Antonio, TX.
Resnick, P., Iacovou, N., Suchak, M., Bergstrom, P., & Riedl, J. (1994). GroupLens: an open architecture for collaborative filtering of Netnews. Proc. CSCW' 94 (pp. 175-186). Chapel Hill, NC.
Resnick, P. & Varian, H.R. (1997). Recommender systems. Communications of the ACM, 40 (3), 56-60.
Sarwar, B., Kerypis, G., Konstan, J.A., & Riedl, J. (2001). Item-based collaborative filtering recommendation algorithms. Proc. WWW10 (pp. 285-295). Hong Kong.
Schafer, J.B., Frankowski, D., Herlocker, J., Sen, S.(2007).(cid:1) Collaborative filtering recommender systems, in P. Brusilovsky, A. Kobsa, and W. Nejdl (Eds.): The Adaptive Web, LNCS 4321, 291-324.
Shardanand, U. & Maes, P. (1995). Social information filtering: algorithms for automating "word of mouth". Proc. CHI'95 (pp. 210-217). Denver, CO.
Shymansky,J.A.(1992).Using constructivist ideas to teach science teachers about constructivist ideas, or teachers are students too Journal of Science Teacher Education, 3 (2), 53-57.
Wang, Y.F., Chuang, Y.L., Hsu, M.H., & Keh, H.C. (2004). A personalized recommender system for the cosmetic business. Expert Systems with Applications, 26, 427-434.
Whipple, G.M. (1936). The grouping of pupils. Thirty-fifth yearbook of the National Society for the Study of Education (Part 1). Chicago: University of Chicago Press.
These references have been extracted automatically and may have some errors. Signed in users can suggest corrections to these mistakes.
Suggest Corrections to References