You are here: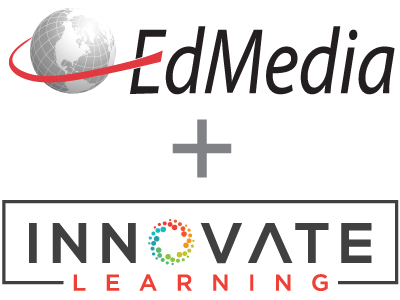 Effects of Cooperation Scripts and Technology on Social Ability
PROCEEDINGS
Guan Yu Lin, James M. Laffey, University of Missouri-Columbia, United States ; Kristin A. Buss, The Pennsylvania State University, United States
EdMedia + Innovate Learning, in Vancouver, Canada ISBN 978-1-880094-62-4 Publisher: Association for the Advancement of Computing in Education (AACE), Waynesville, NC
Abstract
Using an experimental mixed design, the study examined the effects of using a cooperation script on social ability for technology and face-to-face forms of group learning. College students worked in face-to-face environments and computer- mediated environments to complete two case studies either with unscripted instruction or with scripted instruction. The study revealed that face to face cooperative learning groups had significantly higher social presence and connectedness than the online groups, but the total social ability was not different between the groups. No significant differences were found between scripted and unscripted groups.
Citation
Lin, G.Y., Laffey, J.M. & Buss, K.A. (2007). Effects of Cooperation Scripts and Technology on Social Ability. In C. Montgomerie & J. Seale (Eds.), Proceedings of ED-MEDIA 2007--World Conference on Educational Multimedia, Hypermedia & Telecommunications (pp. 1847-1854). Vancouver, Canada: Association for the Advancement of Computing in Education (AACE). Retrieved May 17, 2021 from https://www.learntechlib.org/primary/p/25622/.
Keywords
References
View References & Citations Map
Cohen, E. (1994). Restructuring the classroom: Conditions for productive small groups. Review of Educational Research, 64 (1), 1-35.
Dillenbourg, P. (2002). Over-scripting CSCL: The risks of blending collaborative learning with instructional design. In P.A. Kirschner (Ed). Three Worlds of CSCL: Can We Support CSCL? (pp. 61-91). Norwell,
Gunawardena, C.N., & Zittle, F.J. (1997). Social presence as a predictor of satisfaction within a computermedicated conferencing environment. The American Journal of Distance Education, 11 (3), 8-26.
Garrison, D.R., & Anderson, T. (2003). E-leering in the 21st Century: A framework for Research and Practice. London: RoutledgeFalmer.
Green, S.G. & Taber, T.D. (1980). The effects of three social decision schemes on decision group process. Organizational Behavior and Human Performance, 25, 97-106.
Joinson, A.N. (1998). Causes and effects of disinhibition on the Internet. In J. Gackenbach (Ed.), The psychology of the internet (pp. 43-60). New York, NY: Academic Press.
Johnson, D.W., & Johnson, R.T. (1992). Positive interdependence: Key to effective cooperation. In R. HertzLazarowitz, and N. Miller (Eds). Interaction in cooperative groups: the theoretical anatomy of group learning (pp 174-199) New York, Cambridge University Press.
Harasim, L.M. (1990). Online Education: An environment for collaboration and intellectual amplification. In L.M. Harasim (Eds), Online education: Perceptive on a new environment (pp. 39-64). New York: Praeger
Kreijns, K. (2004). Sociable CSCL environments: Social affordances, sociability, and social presence. Unpublished doctoral dissertation, Ludwig-Maximilians-Universität München.
Laffey, J., Lin, G., & Lin, Y. (2006). Assessing social ability in online learning environments. Journal of Interactive Learning Research, 17(2), 166-173.
McDaniel, S.E. (1996, April). Providing awareness information to support transitions in remote computer-mediated collaboration. Paper presented at the Conference on Human Factors in Computing Systems, Vancouver, Canada.
Muithead, B. (2004). Encouraging Interaction in Online Classes. International Journal of Instructional Technology and Distance Learning, 1 (6). Retrieved 13 September, 2005 from http://www.itdl.org/Journal/Jun_04/article07.htm.
Ocker, R.J. & Yaverbaum, G.J. (1999). Asynchronous computer-mediated communication versus face-to-face collaboration: results on student learning, quality and satisfaction. Group Decision and Negotiation, 8, 427440.
Printich, P.R. & DeGroot, E.V. (1990). Motivational and self-regulated learning components of classroom academic performance. Journal of Educational Psychology, 82, 33-40 Rovai, A.P. (2002). Building sense of community at a distance. International Review of Research in open and distance Learning, 3 (1). Retrieved May 2, 2007, from http://www.irrodl.org/index.php/irrodl/article/view/79/152. Rummel, N. & Spada, H. (2005). Learning to collaborate: An instructional approach to promoting collaborative problem solving in computer-mediated settings. The Journal of the Learning Sciences, 14 (2), 201-241.
Warkentin, M.E., Sayeed, L. & Hightower, R. (1997). Virtual teams versus face-to-face-teams: An exploratory study of a web-based conference system. Decision Sciences Journal, 28(4), 975-995.
Weinberger, A. (2003). Scripts for computer-supported collaborative learning. Unpublished doctoral dissertation, Ludwig-Maximilians-Universität München.
Weinberger, A., Ertl, B., Fischer, F., & Mandl, H. (2004, July). Cooperation scripts for learning via web-based discussion boards and videoconferencing. In P. Gerjets& P.A. Kirschner& J. Elen& R. Joiner (Eds.), Instructional design for effective and enjoyable computer-supported learning. Proceedings of the first joint meeting of the EARLI SIGs Instructional Design and Learning and Instruction with Computers.(pp. 22-28).
Weinberger, A., Reiserer, M., Ertl, B., Fischer, F. & Mandl, H. (2005). Facilitating collaborative knowledge construction in computer-mediated learning environments with cooperation scripts. In R. Bromme, F. Hesse& H. Spada (Eds.), Barriers and biases in computer-mediated knowledge communication and how they may be overcome (pp 14-37). Dordrecht, NL: Kluwer Academic Publishers.
Wigfield, A. & Eccles, J.S. (2002). Introduction. In A. Wigfield and J.S. Eccles (Eds.), Development of achievement motivation (pp. 1-11). San Diego, CA: Academic Press.
These references have been extracted automatically and may have some errors. Signed in users can suggest corrections to these mistakes.
Suggest Corrections to References