You are here: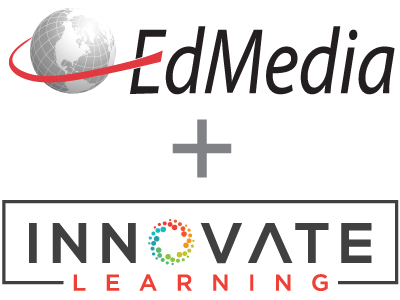 Gender Effects on Undergraduate Students' Preference for Educational Website Interface Design
PROCEEDINGS
Yu-Chang Hsu, Yu-Hui Ching, Pennsylvania State University, United States ; Huifen Lin, Kun Shan University, Taiwan
EdMedia + Innovate Learning, in Orlando, FL USA ISBN 978-1-880094-60-0 Publisher: Association for the Advancement of Computing in Education (AACE), Waynesville, NC
Abstract
This study investigated undergraduate students' gender-specific preferences for three website interface design features, including color value (CV), major navigation buttons placement (BP), and navigation mode (NM). Two hundred and four undergraduates in a large northeastern research university in the U.S. were recruited to evaluate 20 pairs of webpage screenshots (i.e. investigating preferences for CV and BP) and 10 pairs of website prototypes (i.e. investigating preferences for NM) created by the first author. The participants were asked to indicate their within-pair preferences immediately after they viewed each pair of screenshots/websites. Each participant's choices were coded and categorized for analysis to determine gender effects on undergraduates' preferences for the aforementioned features. Findings and implications for educational website interface design were presented.
Citation
Hsu, Y.C., Ching, Y.H. & Lin, H. (2006). Gender Effects on Undergraduate Students' Preference for Educational Website Interface Design. In E. Pearson & P. Bohman (Eds.), Proceedings of ED-MEDIA 2006--World Conference on Educational Multimedia, Hypermedia & Telecommunications (pp. 658-665). Orlando, FL USA: Association for the Advancement of Computing in Education (AACE). Retrieved December 3, 2022 from https://www.learntechlib.org/primary/p/23078/.
Keywords
References
View References & Citations Map
Abdullah, M.H. (1998). Guidelines for evaluating websites. ERIC Digest. Retrieved December 12, 2004 from ERIC.
Alomyan, H. (2004). Individual differences: Implications for web-based learning design. International Journal of Education, 4 (4), 188-196.
Bloom, B.S., Englehart, M.B., Furst, E.J., Hill, W.H., and Krathwohl, D.R. (1956). Taxonomy of Educational Objectives: The Classification of Educational Goals. Handbook I: The Cognitive Domain. New York: Longman
Camgöz, N., Yener, C., & Güvenç, D. (2002). Effects of hue, saturation, and brightness on preference. Color Research& Application, 27(3), 199-207.
Chen, S. (2002). A cognitive model for non-linear learning in hypermedia programmes. British Journal of Educational Technology, 33(4), 449-460.
Chen, S.Y., & Macredie, R.D. (2002). Cognitive styles and hypermedia navigation: Development of a learning model. Journal of the American Society for Information Science and Technology, 53(1), 3–15.
Child, I.L., Hansen, J.A., & Hornbeck, F.W. (1968). Age and sex differences in children's color preferences. Child Development, 39, 237-247.
Guilford, J.P., & Smith, P.C. (1959). A system of color-preferences. The American Journal of Psychology, 72, 487-502.
Hsu, Y.-C. (2006). Better educational website interface design: The implications from gender-specific preferences in graduate students. British Journal of Educational Technology 37(2), 233-242.
Jonassen, D.H., & Grabowski, B.L. (1993). Handbook of individual differences, Hillsdale, NJ: Lawrence Erlbaum Associates.
Lynch, P., & Horton, S. (2002). Web style guide: Basic design principles for creating websites (2nd). Retrieved March 24, 2006, from http://www.webstyleguide.com/interface/index.html
Mack, M. (1995). Linear and nonlinear hypertext in elementary school classroom instruction. Proceedings of the 1995 Annual National Convention of the Association for Educational Communications and Technology (AECT). Anaheim, CA.
Marquez, M.E., & Lehman, J.D. (1992). Hypermedia user-interface design: The role of individual differences in placement of icon buttons. Journal of Educational Multimedia and Hypermedia, 1 (4), 417-429.
Passig, D., & Levin, H. (1999). Gender difference interests with multimedia learning interfaces. Computer in Human Behavior, 15(2), retrieved March 24, 200 6 from http://www.passig.com/pic/GenderDifferencesLevin.htm
Schrock, K. (2003). Critical evaluation of a website: Secondary school level. Kathy Schrock's Guide for Educators. Retrieved March 24, 2006 from http://school.discovery.com/schrockguide/evalhigh.html
These references have been extracted automatically and may have some errors. Signed in users can suggest corrections to these mistakes.
Suggest Corrections to References