You are here:
Nearly-efficient tuitions and subsidies in American public higher education
ARTICLE
Samuel Burer, Professor of Management Sciences, Tippie College of Business, United States ; Gary Fethke, Professor Emeritus of Economics and Management Sciences, Tippie College of Business, United States
Economics of Education Review Volume 55, Number 1, ISSN 0272-7757 Publisher: Elsevier Ltd
Abstract
A two-stage setting for determining subsidies and tuitions in a public university context is developed where fixed costs introduce an efficiency-enhancing role for taxpayer-financed appropriations. The optimal subsidy per enrollment is shown to be proportional to students' maximum net willingness to pay. This result extends a well-known result associated with Ramsey pricing to include endogenous appropriations to public higher education. Realistic restrictions are imposed on the subsidy structure, and scenarios for determining tuitions are addressed and illustrated numerically, using budget data for the University of Iowa and the University of Michigan.
Citation
Burer, S. & Fethke, G. (2016). Nearly-efficient tuitions and subsidies in American public higher education. Economics of Education Review, 55(1), 182-197. Elsevier Ltd. Retrieved March 26, 2023 from https://www.learntechlib.org/p/207005/.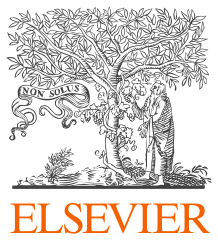 This record was imported from Economics of Education Review on March 1, 2019. Economics of Education Review is a publication of Elsevier.
Full text is availabe on
Science Direct: http://dx.doi.org/10.1016/j.econedurev.2016.09.003
Keywords
References
View References & Citations Map
Agnew, S. (2014). Regents approve funding revamp.

Baumol, W.J., & Bradford, D.P. (1970). Optimal departures from marginal cost pricing. The American Economic Review, 60, pp. 265-283.

Baumol, W., & Sidak, J.G. (1994). Toward competition in local telephony. Cambridge: MIT Press.

College Board (2014). Trends in college pricing. New York: College Board Advocacy and Policy Center. Available online: https://secure-media.collegeboard.org/digitalServices/misc/trends/2014-trends-college-pricing-report-final.pdf.

Cornell Higher Education Research Institute (CHERI) (2011). Survey of differential tuition at public higher education institutions. Ithaca, NY: ILR, Cornell University.

Damon, A., & Glewwe, P. (2011). Valuing the benefits to education provided by public universities: a case study of Minnesota. Economics of Education Review, 30(6), pp. 1242-1261.

Duderstadt, J.J., & Womack, F.W. (2003). The future of the public university in America: beyond the crossroads. Baltimore: John Hopkins University Press.

Ehrenberg, R.C. (2006). The perfect storm and the privatization of public higher education. Change: The Magazine of Higher Learning, 38(1), pp. 46-53.

Ehrenberg, R.G. (2012). American higher education in transition. Journal of Economic Perspectives, 26, pp. 193-216.

Epple, D., Romano, R., Sarpça, S., & Sieg, H. (2013). The U.S. market for higher education: a general equilibrium analysis of state and private colleges and public funding policies. Cambridge, MA: National Bureau of Economic Research.

Fethke, G.C. (2005). Strategic determination of higher education subsidies and tuitions. Economics of Education Review, 24, pp. 601-609.

Fethke, G.C. (2011). A low-subsidy problem in public higher education. Economics of Education Review, 30, pp. 616-626.

Fethke, G.C., & Policano, A.J. (2012). Public no more: a new path to excellence for America's public universities. Stanford, CA: Stanford University Press.

Fethke, G.C. (2014). Decentralized budgeting united with a more flexible tuition structure. Journal of Education Finance, 4, pp. 323-343.

Goldman, B., Leland, H., & Sibley, D. (1984). Optimal non-uniform prices. Review of Economic Studies, LI, pp. 305-309.

Hoenack, S., & Weiler, W. (1975). Cost-related tuition policies and university enrollments. The Journal of Human Resources, 3, pp. 332-360.

Kane, T.J. (2006). Public intervention in postsecondary education. Handbook on the economics of education North Holland, Amsterdam: Elsevier.

Kelly, D. (2012). Rebenching budget model to evenly allocate state funds per student to each UC campus. Los Angeles: Daily Bruin, University of California.

Kiley, K. (2013), Can funding be fair? Inside higher ed. http://www.insidehighered.com/news/2013/01/31/university-california-rethinks-how-it-funds-campuses#sthash.Y7v6S6Cd.dpbs Accessed 24.03.15.

Lucca, D.O., Nadauld, T., & Shen, K. (2015). Credit supply and the rise in college tuition: evidence from the expansion of federal student aid programs.

Middaugh, M.F., Graham, R., Shahid, A., & Carroll, D. (2003). A study of higher education instructional expenditures: the delaware study of instructional costs and productivity. Washington, DC: U.S. Department of Education, National Center for Education Statistics. Available online: https://nces.ed.gov/pubsearch/pubsinfo.asp?pubid=2003161.

Nelson, G. (2008). Differential tuition by undergraduate major its use, amount, and impact on public research universities (Ph.D. dissertation). Lincoln, NE.: University of Nebraska-Lincoln.

Ramsey, F.A. (1927). Contribution to the theory of taxation. Economic Journal, 37, pp. 47-61.

Rizzo, M.S., & Ehrenberg, R.G. (2004). Resident and nonresident tuition and enrollment at flagship state universities. College choices: the economics of where to go, when to go, and how to pay for it, pp. 303-354.

Rivard, R. (2014). Iowa's Balance of Power. Inside Higher Ed., Washington, DC, https://www.insidehighered.com/news/2014/10/08/iowas-largest-public-university-scrambles-students-private-colleges-worry-they-will Accessed 24.03.15.

Siegfried, J., & Round, D. (1997). Differential fees for degree courses in Australian universities. Funding higher education: performance and diversity, pp. 45-62. Canberra: Department of Employment, Education, Training, and Youth Affairs.

Stange, K.M. (2013). Differential pricing in undergraduate education: effects on degree production by field.

State Higher Education Executive Officers (SHEEO) (2010). Four-state cost study. Boulder, CO: State Higher Education Executive Officers.

University of Washington, Office of Planning and Budgeting, Use of differential tuition at large public universities, Planning and Budgeting Brief (2011), https://opb.washington.edu/sites/default/files/opb/Policy/Differential%20Tuition_Brief.pdf) Accessed 24.03.15.

Wall Street Journal, (2014) More students subsidize classmates' tuition, www.wsj.com/articles/SB10001424127887324049504578545884011480020 Accessed 4.08.14.

Vogelsang, I., & Finsinger, J. (1979). A regulatory adjustment process for optimal pricing by multiproduct firms. Bell Journal of Economics, 10, pp. 157-171.

Yanikoski, R., & Wilson, R. (1984). Differential pricing of undergraduate education. Journal of Higher Education, 55(6), pp. 735-750.
These references have been extracted automatically and may have some errors. Signed in users can suggest corrections to these mistakes.
Suggest Corrections to References