You are here:
Same work, lower grade? Student ethnicity and teachers' subjective assessments
ARTICLE
Economics of Education Review Volume 30, Number 5, ISSN 0272-7757 Publisher: Elsevier Ltd
Abstract
Previous research shows that ethnic minority students perform poorer in school when they are taught by teachers belonging to the ethnic majority. Why this is the case was unclear. This paper focuses on one important potential explanation: I examine whether ethnic majority teachers grade minority and majority students differently for the same work. Using an experiment, I show that such a direct grading bias does not occur. I do find indirect evidence for alternative explanations: teachers report lower expectations and unfavorable attitudes that both likely affect their behavior towards minority students, potentially inducing them to perform below their ability level. Effects of having ethnic majority teachers on minority students' grades hence seem more likely to be indirect than direct.
Citation
van Ewijk, R. (2011). Same work, lower grade? Student ethnicity and teachers' subjective assessments. Economics of Education Review, 30(5), 1045-1058. Elsevier Ltd. Retrieved May 29, 2023 from https://www.learntechlib.org/p/205912/.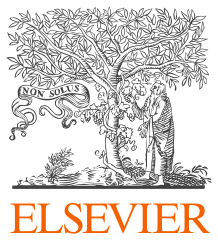 This record was imported from Economics of Education Review on March 1, 2019. Economics of Education Review is a publication of Elsevier.
Full text is availabe on
Science Direct: http://dx.doi.org/10.1016/j.econedurev.2011.05.008
Keywords
References
View References & Citations Map
Ajzen, I. (2001). Nature and operation of attitudes . Annual Review of Psychology, 52, pp. 27-58.

Ajzen, I., & Fishbein, M. (1977). Attitude-behavior relations: A theoretical analysis and review of empirical research . Psychological Bulletin, 84(5), pp. 888-918.

Becker, G. (1957). The economics of discrimination . Chicago: University of Chicago Press.

Bertrand, M., & Mullainathan, S. (2004). Are Emily and Greg more employable than Lakisha and Jamal? A field experiment on labor market discrimination . American Economic Review, 94(4), pp. 991-1013.

Betts, J.R., & Grogger, J. (2003). The impact of grading standards on student achievement educational attainment and entry-level earnings . Economics of Education Review, 22, pp. 343-352.

Burgess, S., & Greaves, E. (2009). Test scores, subjective assessment and stereotyping of ethnic minorities. CMPO working paper, no. 09/221. The Centre for Market and Public Organisation.

Carlsson, M., & Roothe, D.O. (2007). Evidence of ethnic discrimination in the Swedish labor market using experimental data . Labour Economics, 14(4), pp. 716-729.

Casteel, C.A. (1998). Teacher–student interactions and race in integrated classrooms . Journal of Educational Research, 92, pp. 115-120.

Carrington, B., Bonnett, A., Nayak, A., Skelton, C., Smith, F., & Tomlin, R. (2000). The recruitment of new teachers from minority ethnic groups . International Studies in Sociology of Education, 10(1), pp. 3-22.

Colding, B., Husted, L., & Hummelgaard, H. (2009). Educational progression of second-generation immigrants and immigrant children . Economics of Education Review, 28, pp. 434-443.

Dee, T.S. (2004). Teachers, race, and student achievement in a randomized experiment . Review of Economics and Statistics, 86(1), pp. 195-210.

Dee, T.S. (2005). A teacher like me: Does race, ethnicity, or gender matter? . American Economic Review, 95(2), pp. 158-165.

Dee, T.S. (2007). Teachers and the gender gaps in student achievement . Journal of Human Resources, 42(3), pp. 528-554.

Echenique, F., & Fryer, R.G. (2007). A measure of segregation based on social interactions . The Quarterly Journal of Economics, 122(2), pp. 441-485.

Fajardo, D.M. (1985). Author race, essay quality, and reverse discrimination . Journal of Applied Social Psychology, 15(3), pp. 255-268.

Fazio, R.H. (2000). Accessible attitudes as tools for object appraisal: Their costs and benefits . Why we evaluate: Functions of attitudes, pp. 1-36. Mahwah, NJ: Lawrence Erlbaum.

Figlio, D. (2005). Names, expectations and the Black–White test score gap. NBER working papers, no. 11195. National Bureau of Economic Research.

Figlio, D., & Lucas, M. (2004). Do high grading standards affect student performance? . Journal of Public Economics, 88, pp. 1815-1834.

Follman, J.C., & Anderson, U.A. (1967). An investigation into the reliablity of five procedures for grading English themes . Research in the Teaching of English, 1(2), pp. 190-200.

Fryer, R.G., & Levitt, S.D. (2006). The Black–White test score gap through third grade . American Law and Economics Review, 8(2), pp. 249-281.

Gijsberts, M. (2003). Minderheden in het Basisonderwijs (Minorities in Primary Education). In J. Dagevos, M. Gijsberts & C. van Praag (Eds.), Rapportage minderheden 2003. Onderwijs, arbeid en sociaal-culturele integratie (Report minorities 2003. Education, labor and socio-cultural integration). Den Haag, The Netherlands: Sociaal en Cultureel Planbureau.

Good, T.L. (1987). Two decades of research on teacher expectations: Findings and future directions . Journal of Teacher Education, 38(4), pp. 32-47.

Greenwald, A.G., McGhee, D.E., & Schwartz, J.L.K. (1998). Measuring individual differences in implicit cognition: The implicit association test . Journal of Personality and Social Psychology, 74, pp. 1464-1480.

Hanna, R., & Linden, L. (2009). Measuring discrimination in education. NBER working papers, no. 15057. National Bureau of Economic Research.

Hope King, S. (1993). The Limited presence of African-American teachers . Review of Educational Research, 63(2), pp. 115-149.

Jussim, L., & Harber, K.D. (2005). Teacher expectations and self-fulfilling prophecies: Knowns unknowns, resolved and unresolved controversies . Personality and Social Psychology Review, 9(2), pp. 131-155.

Lavy, V. (2008). Do gender stereotypes reduce girls' human capital outcomes? Evidence from a natural experiment . Journal of Public Economics, 92(10–11), pp. 2083-2105.

Lindahl, E. (2007). Comparing teachers' assessments and national test results—Evidence from Sweden. IFAU working paper 2007:24.

MacCrae, C.N., Milne, A.B., & Bodenhausen, G.V. (1994). Stereotypes as energy-saving devices: A peek inside the cognitive toolbox . Journal of Personality and Social Psychology, 66(1), pp. 37-47.

Meadows, M., & Billington, L. (2005). A review of the literature on marking reliability . London: Qualifications and Curriculum Authority.

Mechtenberg, L. (2009). Cheap talk in the classroom: How biased grading at school explains gender differences in achievements, career choices and wages . Review of Economic Studies, 76, pp. 1431-1459.

Ouazad, A. (2008). Assessed by a teacher like me: Race, gender, and subjective evaluations. INSEAD working paper.

Phelps, E.S. (1972). The statistical theory of racism and sexism . American Economic Review, 62(4), pp. 559-661.

Price, J. (2010). The effect of instructor race and gender on student persistence in STEM fields . Economics of Education Review, 29, pp. 901-910.

Rosenthal, R., & Jacobson, L. (1968). Pygmalion in the classroom: Teacher expectations and student intellectual development . New York: Holt, Rinehart & Winston.

Schneider, D.J. (2004). The psychology of stereotyping . New York: Guilford.

Seraydarian, L., & Busse, T.V. (1981). First-name stereotypes and essay grading . Journal of Psychology, 108(2), pp. 253-257.

Steele, C.M., & Aronson, J. (1995). Stereotype threat and the intellectual test performance of African Americans . Journal of Personality and Social Psychology, 69(5), pp. 797-811.

Velasco Gonzalez, K., Verkuyten, M., Weesie, J., & Poppe, E. (2008). Prejudice towards Muslims in The Netherlands: Testing integrated threat theory . British Journal of Social Psychology, 47, pp. 667-685.
These references have been extracted automatically and may have some errors. Signed in users can suggest corrections to these mistakes.
Suggest Corrections to References