You are here: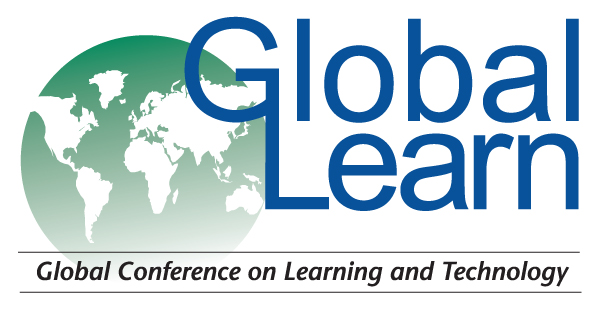 Aligning to the cultural landscape - moving to a design pedagogy for learning.
PROCEEDING
Ray Handley, University of Wollongong, Australia
Global Learn, in Limerick, Ireland Publisher: Association for the Advancement of Computing in Education (AACE)
Abstract
This paper compares the apparent disparity between the integration of technology in the wider community with the use in mainstream education. The sources of this divergence are discussed and the principles identified that provide for movement from a present pedagogy that seeks to utilise digital technologies to a reform pedagogy based on a framework of design in which technology is not an addition but the framework of the design. Key principles applicable across a wide range of settings and technologies are articulated and finally framed within a narrative approach which is explained using several models including an Australian indigenous learning approach.
Citation
Handley, R. (2016). Aligning to the cultural landscape - moving to a design pedagogy for learning. In Proceedings of Global Learn-Global Conference on Learning and Technology (pp. 402-413). Limerick, Ireland: Association for the Advancement of Computing in Education (AACE). Retrieved October 1, 2022 from https://www.learntechlib.org/primary/p/172750/.
References
View References & Citations Map
Argueta, R., Huff, J., Tingen, J., & Corn, J.O. (2011). Laptop Initiatives: Summary of Research Across Six States. The Friday Institute for Educational Innovation, College of Education, North Carolina State University: USA.
Bandura, A. (1977). Social Learning Theory. New York: General Learning Press.
Bateson, G. (1979). Mind and nature. New York: E.P. Dutton.
Csikszentmihalyi, M. (1990). Flow: The Psychology of Optimal Experience. New York: Harper and Row.
Festinger, L. (1957). A Theory of Cognitive Dissonance. Stanford, CA: Stanford University Press.
Gee, J.P. (2006). Are videogames good for learning? Keynote address at Curriculum Corporation 13th National Conference, Adelaide. Retrieved from cm-slive.curriculum.edu.au/verve/_resources/gee_paper.pdf
Gravelle, P. (2003). The Maine Learning Technology Initiative: Impact on the Digital Divide. Retrieved from] http://www.usm.maine.edu/cepare/Reports/MLTI_Impact_Digital_Divide.pdf
Handley. R. (2010). Increasing learning motivation and skills through computer technology for students with behavioural and/or learning difficulties in NSW DEC (Eds.) Premier 's Teacher Scholarship Reports Volume 7 Retrieved from https://www.det.nsw.edu.au/media/downloads/detawscholar/scholarships/yr2 010/pts/april/spec_ray.doc
Handley, R. (1997). Strategic leadership: Non-direct intervention-Minimum direct action for maximum active direction. In T. Gray& B. Hayllar (Eds.), Catalysts for Change: 10th National Outdoor Education Conference Proceedings (pp. 74-78), January 20-24, Collaroy Beach, Sydney, NSW, Australia: The Out-door Professionals: Sydney, NSW.
Howard, S., & Carceller, C. (2010). The Impact of the Digital Education Revolution in NSW government schools: Baseline data. NSW: NSW DET
Kolb, D.A. (1984). Experiential Learning, Englewood Cliffs, NJ: Prentice Hall.
Luckner, J.L., & Nadler, R.S. (1997). Processing the experience: Strategies to enhance and generalize learning (2nd ed.). Dubuque, IA: Kendall Hunt.
Mahoney, M.J. (1989). Participatory epistemology and psychology of science. In Gholson, Shadish, Neimeyer & Houts (Eds.) Psychology of science: Contributions to metascience. Cambridge, UK; Cambridge University Press.
Mokhtari, R. (2014). The Comparative Study of Literary vs. Non-literary Text and Ira-nian EFL Learners" Performance on Cloze Tests. Journal of Language Teaching and Research, 5(1), pp. 163-174
Moreno, R., & Mayer, R. (2007) Interactive multimodal learning environments. Educational Psychology Review, 19, 309-326
Nathanson, S. (2006). Harnessing the power of story: Using narrative reading and writing across content areas. Reading Horizons, 47(1), 1-26. Retrieved from scholarworks.wmich.edu OECD (Organisation for Economic Cooperation and Development) (2015), Students, computers, learning– computer use. OECD Education Statistics (database). DOI: http://dx.doi.org/10.1787/08d189af-en.(Accessedon 01 February 2016)
OECD (2011). PISA 2009 Results: Students OnLine: Digital Technologies and Performance (Volume VI), PISA, OECD Publishing. Doi:10.1787/9789264112995enOECD(Organisationfor Economic Co-operation and Development). (2010). Are the new millennium learners making the grade? Technology use and educational performance in PISA. OECD. Retrieved from http://www.oecd-ilibrary.org/education/are-the-new-millennium-learners-mak DASHDASH
Polanyi, M. (1951). The logic of liberty. Chicago: University of Chicago Press.
Papert, S. (2004). Computers in education. Keynote address at the Australia International 1 to 1 Notebook Computing Conference (May 31). Sydney, Australia.
Papert, S. (1987). A critique of technocentrism in thinking about the school of the fu-ture. Transcript of talk given at the Children in an Information Age: Opportuni-ties for Creativity, Innovation, and New Activities (Sofia, Bulgaria, May 1987). Retrieved from http://www.papert.org/articles/ACritiqueofTechnocentrisDASHDASHm.html
Prigogine, I. (1980). From being to becoming: Time and complexity in the physical sciences. San Francisco: W.H. Freeman
Puentedura, R.P. (2006). Transformation, Technology and Education. Retrieved from http://hippasus.com/resources/tte/ Silvernail, D.L., & Lane, D.M.M. (2004). The impact of Maine's one-to-one laptop program on middle school teachers and students. Retrieved from http://maine.gov/mlti/articles/research/MLTIPhaseOneEvaluationRe DASHDASH
Willingham, D.T. (2004). The privileged status of story. American Educator, 28(2), 43-45; 51-53.
Woodcock, L. (2000), Legal and Ethical Issues in Multimedia: A Technical Perspec-tive, ASCILITE 2000 Conference Retrieved from http://www.ascilite.org.au/conferences/coffs00/papers/leone_woodcock.pdf Yunkaporta, T. (2009), Aboriginal pedagogies at the cultural interface, PhD thesis, James Cook University, Townsville, Australia.
These references have been extracted automatically and may have some errors. Signed in users can suggest corrections to these mistakes.
Suggest Corrections to References