You are here: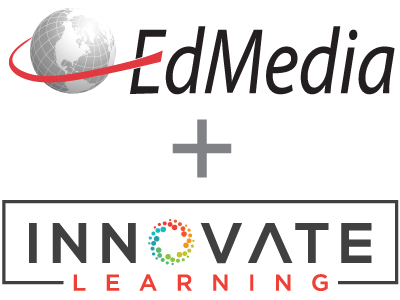 Collaborative Learner Autonomy and Immersion in Embodied Virtual Language Learning Environment
PROCEEDINGS
EdMedia + Innovate Learning, in Tampere, Finland ISBN 978-1-939797-08-7 Publisher: Association for the Advancement of Computing in Education (AACE), Waynesville, NC
Abstract
Current language pedagogy emphasizes concepts such as learner autonomy, agency and authenticity. ICT-technology opens up new possibilities to support these concepts. However, we feel that there have not been holistic solutions that would support the user while retaining a level of autonomy. In this paper we present the initial findings from the evaluation of Berlin Kompass application. Berlin Kompass offers a novel way for two users to interact in a virtual environment, where they negotiate their way through the city using embodied interaction with Kinect. The initial empirical results obtained with 200 students lend credibility to our idea that the application and its technological solutions support a realization of important pedagogical goals in foreign language learning.
Citation
Pihkala-Posti, L., Kallioniemi, P., Uusi-Mäkelä, M., Hietala, P., Hakulinen, J., Turunen, M., Okkonen, J., Kangas, S., Raisamo, R. & Keskinen, T. (2014). Collaborative Learner Autonomy and Immersion in Embodied Virtual Language Learning Environment. In J. Viteli & M. Leikomaa (Eds.), Proceedings of EdMedia 2014--World Conference on Educational Media and Technology (pp. 1381-1390). Tampere, Finland: Association for the Advancement of Computing in Education (AACE). Retrieved June 13, 2021 from https://www.learntechlib.org/primary/p/147664/.
References
View References & Citations Map
Antle A.N., Corness G. & Droumeva M. (2009). Human––computer-intuition? Exploring the cognitive basis for intuition in embodied interaction. In Int. J. Of Arts and Technology, 2009 Vol.2, No.3, pp.235-254
Al-Issa, M. (2013). Virtual Language Immersion. In R. McBride& M. Searson (Eds.), Proceedings of Society for Information Technology& Teacher Education International Conference 2013 (pp. 3577-3579).
Djajadiningrat, T., Wensveen, S., Frens, J. And Overbeeke, K. (2004)'Tangible products: redressing the balance between appearance and action. In Personal and Ubiquitous Computing, Vol.8, No.5, pp.294––309.
Dourish P. (2001). Where the Action Is? The Foundations of Embodied Interaction. MIT Press.
Edge, D., Kai-Yin Cheng, K-Y., Whitne, M. (2013). SpatialEase: learning language through body motion. Proceedings of CHI '13 Proceedings of the SIGCHI Conference on Human Factors in Computing Systems, ACM, Pages 469-472. Retrieved November 26, 2013 from research.microsoft.com/pubs/192101/CHI2013-SpatialEase.pdf
Engelbert, B., Greweling, C. & Morisse, K. (2013). The Use and Benefit of a Xbox Kinect based Tracking System in a Lecture Recording Service. In.Jan Herrington et al. (Eds.), Proceedings of World Conference on Educational Multimedia, Hypermedia and Telecommunications 2013 (pp. 179-184).
Grein, M. (2013). Neurodidaktik. Grundlagen für Sprachenlehrende. Ismaning: Hueber.
Horizon Report (2012). The 2012 Horizon Report– K-12 edition. Austin, TX: The New Media Consortium.. Retrieved November 23, 2013 from http://www.nmc.org/publications/2012-horizon-report-k-12 Jiménez R. & Lamb (2008). Pedagogy for autonomy in language education: Manifestations in the school curriculum In: Pedagogy for autonomy in modern language education. Theory, practice and teacher education. Dublin: Authentik.
Johnson, K., Pavleas, J., Chang, J. (2013). Kinecting to Mathematics through Embodied Interactions. IEEE Computer, 46, 10 (October 2013), 101-104. Retrieved November 23, 2013 from http://ieeexplore.ieee.org/xpl/articleDetails.jsp?reload=true & Arnumber=6649938
Kallioniemi P., Pihkala-Posti L., Hakulinen J., Uusi-Mäkelä M., Turunen M., Hietala P., Okkonen J., Kangas, S. & Raisamo R. (2013). Berlin Kompass Language Learning Environment. To be published in EdMedia 2014.
Kavale K.A. And Forness S.R. (1987). "Substance over style: assessing the efficacy of modality testing and teaching" in Exceptional Children, 54(3), 228–239.
Kiili, K., Tuomi, P., Perttula, A. (2013). Exerbraining for schools: Combining body and brain training. Procedia Computer Science 15 (2012) 163 – 173. Retrieved November 23, 2013 from http://www.sciencedirect.com/science/article/pii/S1877050912008307 Kohonen, V. (2010). Autonomy, Agency and Community in FL Education: Developing Site-based Understanding through a University and School Partnership. In: O'Rourke, Breffni / Carson, Lorna (eds) Language Learner Autonomy: Policy, Curriculum, Classroom. A Festschrift in Honour of David Little. Oxford: Peter Lang
Kolb D.A. (1984).Experiental Learning– Experience as The Source Learning and Development. Englewood Cliffs, New Jersey: Prentice-Hall.
Lantolf J.P. And Thorne S.L. (2006). Sociocultural Theory and The Genesis of Second Language Development. Oxford University Press.
Macedonia, M., von Kriegstei, K. (2012). Gestures Enhance Foreign Language Learning. Biolinguistics, Vol 6, No 3-4 (2012). Retrieved November 23, 2013 from http://biolinguistics.eu/index.php/biolinguistics/article/view/24 Pihkala-Posti L. & Uusi-Mäkelä M. (2014). Kielenopetuksen tilat muutoksessa (In English: Language Teaching Spaces in Transition). In Yli-Panula, E., Silfverberg, H., Kouki, E. (Eds..) Ainedidaktisia tutkimuksia 7. Opettaminen valinkauhassa. Ainedidaktinen symposiumi Turussa 15.3.2013. Turku: Suomen ainedidaktinen tutkimusseura.
These references have been extracted automatically and may have some errors. Signed in users can suggest corrections to these mistakes.
Suggest Corrections to References