You are here: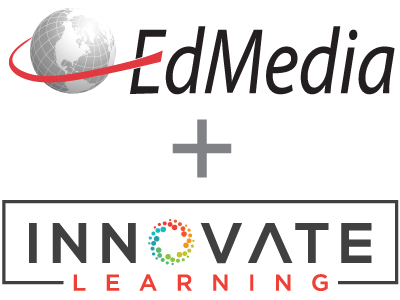 Meaningful Interactions in Vital Collaborative Learning Teamwork Experiences
PROCEEDINGS
EdMedia + Innovate Learning, in Lugano, Switzerland ISBN 978-1-880094-53-2 Publisher: Association for the Advancement of Computing in Education (AACE), Waynesville, NC
Abstract
A Teamwork Assessment Scale (TAS) was developed by the researchers to provide feedback to team members and instructors in online collaborative learning environments. To validate the TAS, a confirmatory factor analysis and path analysis study was conducted with data collected from a large undergraduate class that used collaborative learning teamwork. Approximately 700 students worked in 71 random assigned and self selected teams. 512 students responded to TAS, Personal Characteristics Questionnaire (PAQ), Team Flow (TFS) and Team Synergy Scale (TSS). TAS Factor analysis revealed three factors: Task Management, Positive Social Interaction and Trust. The study revealed that quality of social interaction in teams is critically related to team engagement and collaboration. In addition, high performing collaborative teams also excel in task management of team activities. A model of Social Interaction Teamwork provided a good fit to the data.
Citation
De Hoyos, M.L. & Resta, P. (2004). Meaningful Interactions in Vital Collaborative Learning Teamwork Experiences. In L. Cantoni & C. McLoughlin (Eds.), Proceedings of ED-MEDIA 2004--World Conference on Educational Multimedia, Hypermedia & Telecommunications (pp. 2547-2552). Lugano, Switzerland: Association for the Advancement of Computing in Education (AACE). Retrieved May 12, 2021 from https://www.learntechlib.org/primary/p/12383/.
Keywords
References
View References & Citations Map
Bem, D. (1970). Beliefs, attitudes, and human affairs. Belmont, Cal: Brooks/Cole Publishing Co . Brandon, D. P., Hollingshead, A. B. (1999). Collaborative learning and computer-supported groups. Communication Education, 18(2), 109–126.
Bruner, J. (1990). Acts of meaning. Massachusetts: Harvard University Press.
Csikszentmihalyi, M. (1991). Flow: the psychology of optimal expe rience. NY: Harper-Collins.
De Hoyos, M. L. (2004). Assessment of teamwork in higher education collaborative learning teams: A validation study. Unpublished dissertation, University of Texas at Austin.
De Hoyos, M. L., Dara -Abrams, B & Bischoff, M. (2003). Experiencing flow in on -line teamwork . Unpublished manuscript.
Hovland, C. I., Janis, I. L. & Kelly, H. H. (1953). Communication and Persuasion. New Haven, Conn: Yale University Press.
Johnson, D. W., Johnson, R., & Holubec, E. (1998). Cooperation in the classroom. (7th ed.). Edina, MN: Interaction Book Company.
Johnson, D.W., and Johnson, R.T. (2000) Joining Together: Group Theory and Group Skills , 7th ed., Interaction Book Company, Edina, MN.
Kreijns, K., Kirschner, P.A. & Jochems, W . (2003). Identifying the pitfalls for social interaction in computersupported collaborative learning environments: a review of the research, Computers in Human Behavior , 19(3), 335- 353
Menchaca, M & Resta, P. (2003). A factor analysis of peer and self-assessments of members of online collaborative learning teams. Paper presented at the 2003 Annual Meeting of the American Education Research Association, Chicago, Illinois.
Muthen, L. K. & Muthen, B. O. (2004). Mplus User's Guide. Los Angeles, CA.: Muthen & Mu then .
Verdejo, M. F. (1996) Interaction and Collaboration in Distance Learning through Computer mediated Technologies. In Advanced Educational Technology: Research Issues and Future Potential Computer and Systems Sciences, Volume 145 . Pages 77 -88. Ne w York: Springer-Verlag.
Vygotsky, L.S. (1978) Mind in Society: the development of higher psychological processes Cambridge, MA: Harvard University Press.
Wright, S. (1921). Correlation and causation. Journal of Agricultural Research, 20, 557- 585.
These references have been extracted automatically and may have some errors. Signed in users can suggest corrections to these mistakes.
Suggest Corrections to References