You are here: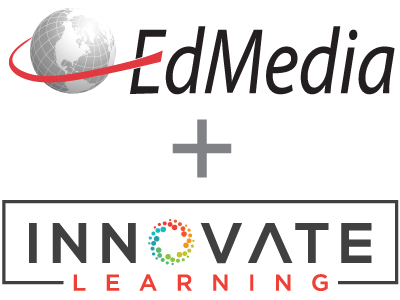 Assessment of Teacher Candidate Reflection in E-Portfolios
PROCEEDINGS
EdMedia + Innovate Learning, in Victoria, Canada ISBN 978-1-939797-03-2 Publisher: Association for the Advancement of Computing in Education (AACE), Waynesville, NC
Abstract
The researchers assessed the levels of teacher candidate reflection in blogging portfolios (bPortfolios), a form of e-portfolio, in a teacher education program. The coding and analysis of 41 candidates' bPortfolios that were randomly selected from 105 candidates show that bPortfolios could promote the depth of preservice teachers' reflection. It was found that a large proportion of blog posts were either non-reflective or at a low level of reflection. Very few posts were coded as at the highest level, critical reflection. A text analysis using semantic linguistic algorithms from Semantria was used to determine the themes, facets, and document sentiment of the blog posts. Themes and facets were significant predictors of reflection level of the blogs. It was recommended that preservice teacher candidates need effective training to transfer their reflection from self-centered concerns to professional competency focused on student learning.
Citation
Chen, D., Lumpe, A. & Bishop, D. (2013). Assessment of Teacher Candidate Reflection in E-Portfolios. In J. Herrington, A. Couros & V. Irvine (Eds.), Proceedings of EdMedia 2013--World Conference on Educational Media and Technology (pp. 1872-1881). Victoria, Canada: Association for the Advancement of Computing in Education (AACE). Retrieved July 1, 2022 from https://www.learntechlib.org/primary/p/112224/.
References
View References & Citations Map
Ayan, D., & Seferoglu, G. (2011). Using electronic portfolios to promote reflective thinking in language teacher education. Educational Studies, 37(5), 513-521.
Baldwin, E.E. (1987). Theory vs. Ideology in the practice of teacher-education. Journal of Teacher Education, 38(1), 16-19.
Barbera, E. (2009). Mutual feedback in E-portfolio assessment: An approach to the netfolio system. British Journal of Educational Technology, 40(2), 342-357.
Barrett, H. (2009, August 23). Balancing the Two Faces of E-Portfolios. Retrieved from http://electronicportfolios.org/balance/Balancing2.htm
Barrett, H., & Knezek, D. (2003, April 22). E-portfolios: Issues in assessment, accountability and pre-service teacher
Barton, G., & Shepherd, C. (2009). Developing reflective practice in student teacher candidates through online threaded discussion. National Social Science Technology Journal 32 (1), 1-6.
Bauer, W., & Dunn, R.E. (2003). Digital reflection: The electronic portfolio in music teacher education. Journal of Music Teacher Education, 13(1), 7-20
Black, P., & William, D. (1998). Inside the white box: raising standards through classroom assessment. Phi Delta Kappa, 80 (2) 139 – 148.
Brophy, J., & Good, T. (1974). Teacher-student relationships: causes and consequences. New York, NY: Holt,
Carney, J. (2006). Analyzing research on teachers' electronic portfolios: What does it tell us about portfolios and methods for studying them? Journal of Computing in Teacher Education, 22(3), 89-97.
Carr, W., & Kemmis, S. (1986). Becoming critical-education, knowledge and action research. Philadelphia, PA: Falmer.
De Leon-Carillo, C. (2007). Filipino pre-service education students' preconceptions of teacher roles viewed through a metaphorical lens. Asia-Pacific Journal Of Teacher Education, 35(2), 197-217.
Delandshere, G., & Arens, S.A. (2003). Examining the quality of the evidence in preservice teacher portfolios. Journal of Teacher Education, 54(1), 57-73.
Dewey, J. (1933). How we think: A restatement of the relations of reflective thinking to the educative process.
Ewert, G.D. (1991). Habermas and education: A comprehensive overview of the influence of Habermas in educational literature. Review of Educational Research, 61(3), 345-78.
Giovanelli, M. (2003). Relationship between reflective disposition toward teaching and effective teaching. The Journal Of Educational Research, 96(5), 293.
Godwin-Jones, R. (2003). Blogs and wikis: Environments for on-line collaboration. Language Learning& Technology, 7(2), 12-16.
Granberg, C. (2010). E-portfolios in teacher education 2002-2009: The social construction of discourse, design and dissemination. European Journal of Teacher Education, 33(3), 309-322.
Green, K. (2008). The 2008 Campus Computing Survey. Retreated at: http://www.campuscomputing.net/ FI les/CC2008-Executive%20Summary_3.pdf.
Habermas, J. (1984). The theory of communicative action. V. 1. Reason and the rationalization of society. Boston,
Harris, J.B., & Hofer, M.J. (2011). Technological pedagogical content knowledge (tpack) in action: A descriptive study of secondary teachers' curriculum-based, technology-related instructional planning. Journal of Research on Technology in Education, 43(3), 211-229.
Hatton, N., & Smith, D. (1995). Reflection in teacher education: Towards definition and implementation. Teaching and Teacher Education, 11(1), 33 – 49.
Johnson-Leslie, N. (2009). Comparing the efficacy of an engineered-based system (college livetext) with an off-theshelf general tool (hyperstudio) for developing electronic portfolios in teacher education. Journal of Educational Technology Systems, 37(4), 385-404.
Kember, D., Leung, D., Jones, A., Loke, A.Y., McKay, J., Sinclair, K., Tse, H., Webb, C., Wong, F.K.Y., Wong, M., & Yeung, E. (2000). Development of a questionnaire to measure the level of reflective thinking. Assessment and Evaluation in Higher Education, 25, 381-389.
Kim, P., Ng, C.K., & Lim, G. (2010). When cloud computing meets with semantic web: A new design for Eportfolio systems in the social media era. British Journal of Educational Technology, 41(6), 1018-1028.
Kolb, D.A., & Fry, R. (1975). Toward an applied theory of experiential learning (C. Cooper, Ed.). Theories of group process. London, UK: Wiley.
Lai, G., & Calandra, B. (2010). Examining the effects of computer-based scaffolds on novice teachers' reflective journal writing. Educational Technology& Development, 58, 421-437.
Luchoomun, D., McLuckie, J., & Van Wesel, M. (2010). " Collaborative e-Learning: e-Portfolios for Assessment, Teaching and Learning" Electronic Journal of e-Learning. 8 (1), 21-30.
Maher, M., & Gerbic, P. (2009). E-portfolios as a pedagogical device in primary teacher education: The AUT university experience. Australian Journal of Teacher Education, 34(5), 43-53.
Mair, C. (2012) Using technology for enhancing reflective writing, metacognition and learning, Journal of Further and Higher Education, 40 (2), 147-167.
Meeus, W., Questier, F., & Derks, T. (2006). Open source eportfolio: Development and implementation of an institution-wide electronic portfolio platform for students. Educational Media International, 43(2), 133145.
Mezirow, J. (1985). Concept and action in adult-education. Adult Education Quarterly, 35(3), 142-151.
Newman, H., & Way, J. (2009). Teacher perception and motivational style. In Hunter, R., Bicknell, B., & Burgess, T. (Eds.), Crossing divides: Proceedings of the 32nd annual (pp. 411-418). Retrieved at:
Parkes, K.A., & Kajder, S. (2010). Eliciting and assessing reflective practice: A case study in web 2.0 technologies. International Journal of Teaching and Learning in Higher Education, 22(2), 218-228.
Pecheone, R.L., Pigg, M.J., Chung, R.R., & Souviney, R.J. (2005). Performance assessment and electronic portfolios: Their effect on teacher learning and education, The ClearingHouse, 78 (4), 164– 176.
Ritzhaupt, A., Ndoye, A., & Parker, M. (2010). Validation of the electronic portfolio student perspective instrument (EPSPI): Conditions under a different integration initiative. Journal of Digital Learning in Teacher Education, 26(3), 111-119.
Rudduck,J.(1989). Critical thinking and practitioner research: Have they a place in initial teacher training? Paper
Salzman, S., Denner, P.R., & Harris, L. (2002). Teacher education outcomes measures: Special study survey.
Sparks-Langer, G.M., & Colton, A.B. (1991). Synthesis of research on teachers' reflective thinking. Educational Leadership,48(6),37– 44.
Ward, J., & McCotter, S. (2004). Reflection as a visible outcome for preservice teachers. Teaching& Teacher Education: An International Journal of Research and Studies, 20(3), 243-257.
Wicks, D., Lumpe, A.T., Algera, H., Gritter, K., & Barrett, H. (2011). BPortfolios: Blogging for Reflective Practice. Sloan-C Effective Practices. Retrieved from http://sloanconsortium.org/effective_practices/bportfoliosblogging-reflective-practice. 2011 Sloan-C Effective Practice Award Winner
Wilhelm, L., Puckett, K., Beisser, S., Wishart, W., Merideth, E., & Sivakumaran, T. (2006). Lessons learned from the implementation of electronic portfolios at three universities. TechTrends: Linking Research and Practice to Improve Learning, 50(4), 62-71.
York-Barr, J., Sommers, W.A., Ghere, G.S., & Montie, J. (2001) Reflective practice to improve schools: An action guide for educators. Thousand Oaks, CA: Corwin.
These references have been extracted automatically and may have some errors. Signed in users can suggest corrections to these mistakes.
Suggest Corrections to References