You are here:
Next Generation Learning? Learning with Tablets as an example for the implementation of digital media in schools
PROCEEDINGS
Luise Ludwig, Johannes Gutenberg-University Mainz, Germany ; Kerstin Mayrberger, Augsburg University, Germany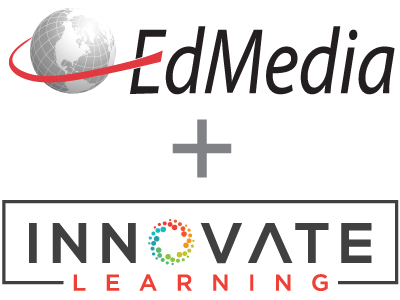 EdMedia + Innovate Learning, in Denver, Colorado, USA ISBN 978-1-880094-95-2 Publisher: Association for the Advancement of Computing in Education (AACE), Waynesville, NC
Abstract
Tablets are a relatively new format of mobile computers, which seem to be beneficial for computer-enhanced learning in schools. The paper depicts an explorative evaluation´s first results of the implementation of tablets in schools. In addition to aspects of implementation, this exploration pilot study's aim was to identify how suitable tablets are in school contexts, to detect the advantages and disadvantages of using tablets instead of other mobile computers and to find out if they can produce new ways of teaching-, learning- and knowledge-management. The students were provided with personal tablets in a one-to-one setting over a total time span of 4 months. The paper concludes that tablets do appear to offer significant potential in an educational setting. But access to and utilization of mobile devices influences benefits of the student mobile learning process and have influence on acceptance of mobile learning in schools. In conclusion, the study was capable of identifying main aspects of an effective implementation and a beneficial type of use.
Citation
Ludwig, L. & Mayrberger, K. (2012). Next Generation Learning? Learning with Tablets as an example for the implementation of digital media in schools. In T. Amiel & B. Wilson (Eds.), Proceedings of EdMedia 2012--World Conference on Educational Media and Technology (pp. 2179-2187). Denver, Colorado, USA: Association for the Advancement of Computing in Education (AACE). Retrieved April 24, 2019 from https://www.learntechlib.org/primary/p/41052/.
Keywords
View References & Citations Map
References
Barnes, J. & Herring, D. (2011). Learning Their Way: Mobile Devices in Education. In M. Koehler& P. Mishra (Eds.), Proceedings of Society for Information Technology& Teacher Education International Conference 2011 (pp. 127-129). Chesapeake, VA: AACE.
Bortz, J. & Döring, N. (2006): Research methods and evaluation for human and social scientists. (4th. Ed.). Heidelberg: Springer. H ä uptle, E. & Reinmann, G. (2006): Notebooks in compulsory basic secondary schools-A single case study about the effect of notebook insertion on lessons, learning and school. Augsburg. At: http://medienpaedagogik.phil.uni-augsburg.de/downloads/dokumente/2006/NotebookKlassen_Abschlussbericht.pdf. (19.03.2011).
Kukulska-Hulme, A., & Traxler, J. (2007). Mobile learning: A handbook for educators and trainers. New York, NY: Routledge Publishing, Taylor& Francis Group. Medienp ä dagogischer Forschungsverbund Sü dwest (Hrsg.) (2011): JIM 2011: Jugend, Information, (Multi-) Media. Basisstudie zum Medienumgang 12-bis 19-J ä hriger in Deutschland. At: http://www.mpfs.de/?id=225.
Lamnek, S. (2010): Qualitative social research. (5th ed.). Weinheim, Basel: Beltz.
Mayring, P. (2008): Qualitative content analysis. Basis and techniques.Weinheim,Basel: Beltz.
Reinmann, G. & Mandl, H. (2006): Unterrichten und Lernumgebungen gestalten. In: Krapp A. & Weidenmann B. (Hrsg): P ä dagogische Psychologie. Ein Lehrbuch. Weinheim: BeltzPVU. P. 613-658.
Penuel, W.R. (2006): Implementation and effects of one-to-one computing initiatives: A research synthesis. Journal of Research on Technology in Education 38(3), 329-348.
Rockmann, S. (2003): Learning from laptops: Threshold. San Francisco: Author. At: http://www.rockmann.com/pubilcations.
Stolpmann, B.E. & Welling, S. (2009): Integration of tablet PCs within the framework of media application in senior classes. Bremen: at: http://www.ifib.de/publikationsdateien/Endbericht-TabletPCs-final.pdf (19.03.2011).
These references have been extracted automatically and may have some errors. If you see a mistake in the references above, please contact info@learntechlib.org.