You are here: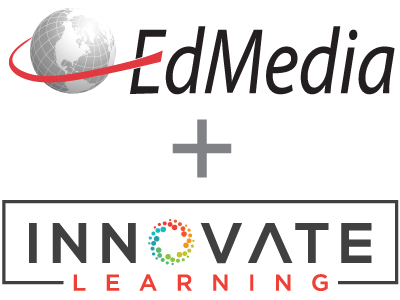 Conditions for Designing, Teaching and Learning within an Online Masters Level Art Education Program
PROCEEDINGS
Diane Gregory, Texas Woman's University, United States
EdMedia + Innovate Learning, in Denver, Colorado, USA ISBN 978-1-880094-95-2 Publisher: Association for the Advancement of Computing in Education (AACE), Waynesville, NC
Abstract
Constructivism has emerged as the primary philosophical framework for delivering master's degree online programs. Yet, no vetted standards have been developed to guide the design and delivery of constructivist online master's programs, particularly within Art Education. Quality standards have been developed for courses, yet no standards have been developed for constructivist online programs. Based upon an extensive review of the literature about online constructivist graduate programs and eight years designing and teaching six online art education courses as part of a 36 hours MA in Art Education program, this researcher will present a set of standards and compatible instructional techniques for offering constructivist graduate programs online. This researcher will discuss the challenges that teachers and students encounter when teaching and learning within a constructivist online program and will describe how providing a set of standards would help graduate faculty develop constructivist online programs and help students learn effectively.
Citation
Gregory, D. (2012). Conditions for Designing, Teaching and Learning within an Online Masters Level Art Education Program. In T. Amiel & B. Wilson (Eds.), Proceedings of EdMedia 2012--World Conference on Educational Media and Technology (pp. 1969-1972). Denver, Colorado, USA: Association for the Advancement of Computing in Education (AACE). Retrieved January 27, 2021 from https://www.learntechlib.org/primary/p/41017/.
Keywords
References
View References & Citations Map
Chen, S.J. (2007). Instructional design strategies for intensive online courses: An objectivist-constructivist blended approach, Journal of Interactive Online Learning 6(1).
Gagné, R.M. (1984). Learning outcomes and their effects: Useful categories of human performance. American Psychologist, 39(4), 377-385.
Gagné, R.M. (1985). The Conditions of Learning and Theory of Instruction (4th ed). New York: Holt, Rinehart and Winston.
Gagné, R.M., & Driscoll, M.P. (1988). Essentials of learning for instruction (2nd ed.). Englewood cliffs, NJ: Prentice-Hall.-1971 DASHDASH
Gagné, R.M., Wager, W.W., Golas, K.C., & Keller, J.M. (2005). Principles of instructional design (5th ed.). Belmont, CA: Wadsworth/Thomson Learning.
Ge, X., Yamashiro, K., & Lee, J. (2000). Pre-class planning to scaffold students for online collaborative learning activities. Educational Technology and Society, 3(3), 1-16.
Gibson, S., & Skaalid, B. (2004). Teacher professional development to promote constructivist uses of the Internet: A study of one graduate-level course. Journal of Technology and Teacher Education, 12(4), 577-592.
Karagiorgi, Y., & Symeou, L. (2005). Translating constructivism into instructional design: Potential and limitations. Educational Technology& Society, 8 (1), 17-27.
Jonassen, D.H. (1992). Objectivism versus constructivism: Do we need a new philosophical paradigm? Educational Technology Research and Development, 39(3), 5-14.
Jonassen, D.H. (1999). Designing constructivist learning environments. In C. Reigeluth (Ed.) Instructional design theories and models: A new paradigm of instructional theory (Vol. 2, pp. 215-239), New Jersey: Lawrence Erlbaum
Palloff, R., & Pratt, K. (1999). Building learning communities in cyberspace: Effective strategies for the online classroom. San Francisco: Jossey-Bass.
Palloff, R., & Pratt, K (2001). Lessons from the cyberspace classroom: The reality of online teaching. San Francisco, CA: Jossey-Bass.
Salmon, G. (2002). E-moderating: the key to teaching and learning online. London: Kogan Page.
Taylor, P., Maor, D. (2000). Assessing the efficacy of online teaching with the constructivist on-line learning survey.
Vygostsky, L.S. (1978). Mind in Society. Cambridge, MA: Harvard University Press.-1972 DASHDASH
These references have been extracted automatically and may have some errors. Signed in users can suggest corrections to these mistakes.
Suggest Corrections to References