You are here: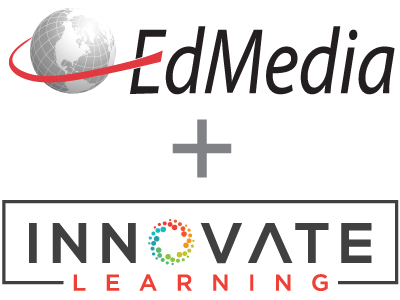 Opportunities and requirements for socio-constructivist learning in Web 2.0
PROCEEDINGS
Christian Depover, University of Mons, Belgium ; Daniel Schneider, University of Geneva, Switzerland
EdMedia + Innovate Learning, in Denver, Colorado, USA ISBN 978-1-880094-95-2 Publisher: Association for the Advancement of Computing in Education (AACE), Waynesville, NC
Abstract
This contribution focuses on emerging practices in the educational use of ICT and in particular of the so-called Web 2.0. After reviewing the main features of Web 2.0 and its educational uses, we will try to analyze in what respect Web 2.0 offers new opportunities and what kinds of new skills are required from both learners and teachers. We will use the Galanet environment designed in the early 2000s to examine the extent to which socio-constructivist pedagogies and social Web practices can be implemented through a somewhat hybrid Web 1.0/Web2.0 learning platform.
Citation
Depover, C. & Schneider, D. (2012). Opportunities and requirements for socio-constructivist learning in Web 2.0. In T. Amiel & B. Wilson (Eds.), Proceedings of EdMedia 2012--World Conference on Educational Media and Technology (pp. 1861-1869). Denver, Colorado, USA: Association for the Advancement of Computing in Education (AACE). Retrieved December 3, 2020 from https://www.learntechlib.org/primary/p/41002/.
Keywords
References
View References & Citations Map
Carton, A. (2006). Communauté en ligne, discours et acquisition dans un forum de formation plurilingue. Université Stendhal, Grenoble 3. Conole, G & P. Alevizou, A literature review of the use of Web 2.0 tools in Higher Education, A report commissioned by the Higher Education Academy, The Open University. Http://oro.open.ac.uk/23154/ Retrieved December 6, 2011.
De Lièvre, B. & Depover, C. (2007). Retour sur un dispositif d ' échange et de collaboration à distance conç u pour favoriser l ' intercompréhension en langues romanes. In: F. Capucho, A. Alves P. Martins, C. Degache et M. Tost (coord.), Proceedings of Diálogos em Intercompreensã o, Lisbonne : Université Catholique, pp. 505-522.
Herring, S. (2004). Computer-Mediated Discourse Analysis: An Approach to Researching Online Behavior. In: S.A. Barab, R. Kling & J.H. Gray (Eds.) Designing for Virtual Communities in the Service of Learning, pp. 338376.
Lévy, P. (1994). L'intelligence collective. Pour une anthropologie du cyberespace, Editions La Découverte/Sciences et Société.
Long S. (2005). Digital natives: if you aren ' t one, get to know one. New Library World, 106, pp. 187-189.
Liu, M., Kalk, D., Kinney, L. & Orr, G. (2010). How Web 2.0 Technologies Are Used in Higher Education: An Updated Review of Literature. In J. Sanchez& K. Zhang (Eds.), Proceedings of World Conference on ELearning inCorporate, Government, Healthcare, and Higher Education 2010 (pp. 2604-2615).
Nielsen, J. (2006). Participation inequality: encouraging more users to contribute. Alertbox, October 9.
Nonnecke, B., Preece, J., Andrews, D. & Voutour, R. (2004). Online lurkers tell why. Proceedings of the Tenth Americas Conference on Information Systems, New York. O ' Reilly, T. (2005). What is Web 2.0: Design Patterns and Business Models for the next generation of software. O'Reilly website, 30th September 2005. O ' Reilly Media Inc.: http://www.oreillynet.com/pub/a/oreilly/tim/news/2005/09/30/what-is-web-20.html , retrieved April 14 2011.
Ofcom (2006). The Consumer Experience. London, UK: Office for Communications
Preece, J. & Shneiderman, B. (2009). The reader to leader framework: motivating technology-mediated social participation. Transaction on human-computer interaction, vol.1, pp. 13-32.
Redecker, C. (2009). Review of Learning 2.0. Practices: Study on the impact of Web 2.0. Innovations on Education and Training in Europe, JRC Scientific and Technical Report, European Commission.
Redecker, C., Ala-Mutka, K. & Punie, Y. (2010). Learning 2.0 – The impact of social media on learning in Europe. Institute for prospective technological studies. European Commission.
Rheingold, H. (2000) Tools for Thought, The History and Future of Mind-Expanding Technology (revised edition), MIT Press. Http://www.rheingold.com/texts/tft/ Scardamalia, M., Bereiter, C., & Lamon, M. (1994). The CSILE project: Trying to bring the classroom into World 3. In: K. McGilley (Eds.), Classroom lessons: Integrating cognitive theory and classroom practice, pp. 201228,
These references have been extracted automatically and may have some errors. Signed in users can suggest corrections to these mistakes.
Suggest Corrections to References