You are here:
Exploring Online Journals – A Core Activity for Academic Literacy
PROCEEDINGS
Dorothy Langley, Holon Institute of Technology, Israel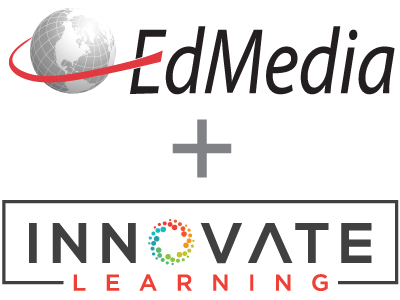 EdMedia + Innovate Learning, in Lisbon, Portugal ISBN 978-1-880094-89-1 Publisher: Association for the Advancement of Computing in Education (AACE), Waynesville, NC
Abstract
The Academic Literacy course design in our college addresses the dual challenges of relevance for students' academic career and future employment as designers, developers and implementers of organizational training. The choice of learning activities is guided by the need to achieve instructional effectiveness, as well as modeling active learning strategies that students can adopt and adapt into their developing professional repertoire. In this paper we will describe a core activity "Exploring Online Journals", which extends the learning environment beyond the classroom confines and provides opportunities for individual and team work, accessing web-based resources, sharing resources in the course forum, and peer support. We shall elaborate on the activity structure and present information about students' performance of a sample activity exploring AACE journals in 2009 and 2010. Data regarding students' views will show that they considered the activity relevant and useful.
Citation
Langley, D. (2011). Exploring Online Journals – A Core Activity for Academic Literacy. In T. Bastiaens & M. Ebner (Eds.), Proceedings of ED-MEDIA 2011--World Conference on Educational Multimedia, Hypermedia & Telecommunications (pp. 3589-3597). Lisbon, Portugal: Association for the Advancement of Computing in Education (AACE). Retrieved March 22, 2019 from https://www.learntechlib.org/primary/p/38376/.
View References & Citations Map
References
Bawden, D. (2001). Information and digital literacies: A review of concepts. Journal of Documentation, 57(2), 218-259.
Boughey, C. (2000). Multiple metaphors in an understanding of academic literacy. Teachers and Teaching, 6 (3), 279 – 290.
Bruner, J. (1960). The process of education. Cambridge, MA.: Harvard University Press.
Casanave, C.P. (2002). Writing games: Multicultural case studies of academic literacy practices in higher education. Mahawa, N.J.: Lawrence Erlbaum Associates.
Chickering, A.W. & Gamson, Z.A. (2004). Seven principles for good practice in undergraduate education. The Wingspread Journal, 9(2).
Eshet, Y. (2004). Digital literacy: A conceptual framework for survival skills in the digital era. Journal of Educational Multimedia and Hypermedia, 13 (1), 93-106.
Geisler, C. (1994). Academic literacy and the nature of expertise: reading, writing, and knowing in academic philosophy. Routledge Publishers.
Hirst, E., Henderson, R., Allan, M., Bode, J., & Kocatepe, M. (2004). Repositioning academic literacy: Charting the emergence of a community of practice. Australian Journal of Language and Literacy, 27 (1). Pp. 66-80.
Langley, D., Ronen, M., & Ben-Shachar, S. (2008). Open online assignment submission: First year students' behavior and views Issues in Informing Science and Information Technology, 5, 297-310.
Meyers, C., & Jones, T.B. (1993). Promoting active learning: Strategies for the college classroom. San Francisco, CA: JosseyBass Inc.
Ronen, M., Kohen-Vacs, D., & Raz-Fogel, N. (2006). Adopt& Adapt: Structuring, sharing and reusing asynchronous collaborative pedagogy. ICLS2006 Conference, June 27-July 1, 2006 Indiana University, Bloomington IN. 599-606.
Skillen, J., Merten, M., Trivett, N., & Percy, A. (1998). The IDEALL approach to learning development: A model for fostering improved literacy and learning outcomes for students. Paper presented at the Annual Meeting of the Australian Association for Research in Education (December 1998). [Online] http://eric.ed.gov/ERICDocs/data/ericdocs2sql/content_storage_01/0000019b/80/15/e0/48.pdf
Tyner, K.R. (1998). Literacy in a digital world: Teaching and learning in the age of information. Mahawa. NJ: Lawrence Erlbaum Associates, Inc.
Wartho, R. (2004). The three tier of information literacy: A model for developing lifelong learning at a tertiary institution. [Online] http://www.library.otago.ac.nz/ Pdf/wartho_LLC. Article.pdf Retrieved 9 July 2010
These references have been extracted automatically and may have some errors. If you see a mistake in the references above, please contact info@learntechlib.org.