You are here:
Immersive Learning Related to Theory and Practice of Blended Learning
PROCEEDINGS
Ulrike Lucke, University of Potsdam, Germany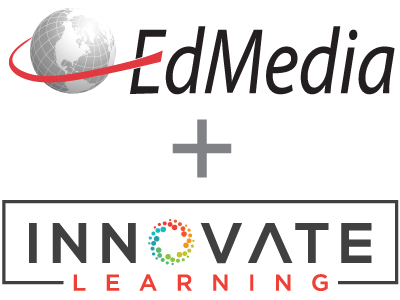 EdMedia + Innovate Learning, in Lisbon, Portugal ISBN 978-1-880094-89-1 Publisher: Association for the Advancement of Computing in Education (AACE), Waynesville, NC
Abstract
Blended learning has turned out as a widely accepted educational model, combining pro's and con's of face2face teaching and online learning in a structured and targeted manner. While definitions of blended learning just consider it as a mix of both worlds, however this is always silently interpreted (and thus implemented) as a temporal sequence of dedicated face2face and online phases. This position paper presents the concept of immersive learning, which is adding another degree of freedom to current implementations of blended learning, and discusses first experiences with this idea. This leads to a number of questions to be tackled by further research, finally leading to what blended learning might have been intended to be.
Citation
Lucke, U. (2011). Immersive Learning Related to Theory and Practice of Blended Learning. In T. Bastiaens & M. Ebner (Eds.), Proceedings of ED-MEDIA 2011--World Conference on Educational Multimedia, Hypermedia & Telecommunications (pp. 3484-3487). Lisbon, Portugal: Association for the Advancement of Computing in Education (AACE). Retrieved April 25, 2019 from https://www.learntechlib.org/primary/p/38358/.
View References & Citations Map
References
Clarke, J., Dede, C., & Dieterle, E. (2009). Emerging Technologies for Collaborative, Mediated, Immersive Learning. In
Cross, J. (2006): Foreword. In Bonk, C.; Graham, Ch. (Eds.), Handbook of Blended Learning (pp. Xvii – xxiii). San Francisco: Pfeiffer.
Donelan, J. (2008): Taking the Initiative. Computer Graphics World, 31(10). Windham, NH : COP Communications.
Dziuban, C., Hartman, J., & Moskal, P. (2004): Blended Learning. Educause Research Bulletin, No. 7, Boulder, CO : Educause. E-Teaching.org: " Blended Learning". Online at http://www.e-teaching.org/lehrszenarien/blendedlearning/ (14 January 2011)
Gaba, D. (2004): The future vision of simulation in healthcare. Quality and Safety in HealthCare, 13 (Suppl 1), pp. I2– i10.
Garrison, D.R. & Kanuka, H. (2004): Blended learning: Uncovering its transformative potential in higher education. The Internet and Higher Education. 7(2), pp. 95-105.
Hellmig, L., & Martens, A. (2010): "Blended Learning" – Rostock : Fraunhofer. Ein sinnloser Begriff? In Proc. ELBa – E-Learning Baltics,
Lucke, U., Zender, R. (2011): 3D Interactions between Virtual Worlds and Real Life in an E-Learning Community. Advances in Human-Computer Interaction, 2011. New York, NY : Hindawi.
Nölting, K., Lucke, U., Waldhauer, M., & Tavangarian, D. (2004): Ein strukturiertes Modell fü r Mobile Blended Learning. In Proc. Workshop Mobile Computing, Informatik 2004, GI LNI P-51 (pp. 306-310), Bonn : Kö llen.
Oliver, M., & Trigwell, K. (2005): Can ' blended learning' be redeemed? E-Learning and Digital Media, 2(1), pp. 17 – 26.
Reinmann-Rothmeier, G. (2003): Didaktische Innovation durch Blended Learning. Bern : Huber.
Salmon, G. (2004): E-Moderating: The Key to Teaching and Learning Online. London/ New York: Routledge Falmer.
Sauter, A., & Sauter, W. (2002): Blended Learning. Neuwied : Luchterhand.
Varney, A. (2006): Immersion Unexplained. The Escapist, 57, pp. 20-23, Stamford, CT : Themis.
Vaughan, N. (2007): Perspectives on Blended Learning in Higher Education. International Journal on E-Learning. 6 (1), pp. 81-94. Chesapeake, VA: AACE.
Zender, R., Dressler, E., Lucke, U., & Tavangarian, D. (2009): Pervasive Media and Messaging Services for Immersive Learning Experiences. In Proc. 7th IEEE Int. Conf. On Pervasive Computing and Communication (PerCom) Workshops, Washington, DC : IEEE Computer Society.
These references have been extracted automatically and may have some errors. If you see a mistake in the references above, please contact info@learntechlib.org.