You are here: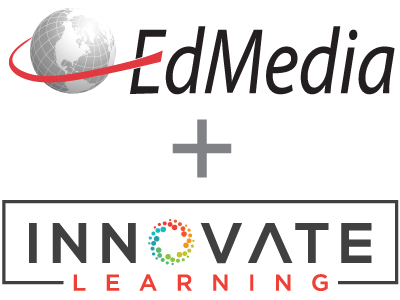 Language teaching and Learning with Web 2.0: Findings from a research study with teachers of Chinese
PROCEEDINGS
EdMedia + Innovate Learning, in Lisbon, Portugal ISBN 978-1-880094-89-1 Publisher: Association for the Advancement of Computing in Education (AACE), Waynesville, NC
Abstract
Numerous efforts for quality professional developments have emerged yet little effort has been made to examine classroom behavior after teachers' return to their classrooms. This study investigated 22 teachers of Chinese who participated in a 10-day professional development program providing participants a strong foundation in foreign language pedagogy and the use of Web 2.0 tools to enhance foreign language learning. Results from this mixed methods study revealed significant changes in beliefs and teaching practices as a result of participation in this professional development institute.
Citation
Moeller, A. & Bustamante, C. (2011). Language teaching and Learning with Web 2.0: Findings from a research study with teachers of Chinese. In T. Bastiaens & M. Ebner (Eds.), Proceedings of ED-MEDIA 2011--World Conference on Educational Multimedia, Hypermedia & Telecommunications (pp. 3115-3122). Lisbon, Portugal: Association for the Advancement of Computing in Education (AACE). Retrieved June 25, 2019 from https://www.learntechlib.org/primary/p/38302/.
Keywords
References
View References & Citations Map
Ajjan, H., & Hartshorne, R. (2008). Investigating faculty decisions to adopt Web 2.0 technologies: Theory and empirical tests. Internet& Higher Education, 11(2), 71-80.
Anderson, T. (2006) Teaching a distance education course using educational social software. Retrieved from http://terrya.edublogs.org/2006/01/02/teaching-a-distance-education-course-using-educational-socialsoftware/
Berger, P. (2010). Student Inquiry and Web 2.0. School Library Monthly, 26(5), 14-17.
Brabec, K., Fisher, K., & Pilter, H. (2004). Building better instruction: How technology supports nine researchdriven instructional strategies. Learning and Leading with Technology, 31(5), 6-11.
Brand, G. (1997). What research says: Training teachers for using technology. Journal of Staff Development, 19(1), 10–13.
Brandl, K. (2008). Communicative language teaching in action: Putting principles to work. Upper Saddle River, NJ: Pearson Education, Inc.
Brophy, J. (2004). Motivating students to learn. Mahwah, NJ: Lawrence Erlbaum Associates.
Chen, R. (2010). Investigating models for preservice teachers' use of technology to support student-centered learning. Computers& Education, 55(1), 32-42.
Curwood, J. (2010). Beyond Google. Instructor, 119(5), 49-53.
Desimone, L.M., Porter, A.C., Garet, M.S., Yoon, K.S., & Birman, B.F. (2002). Effects of professional development on teacher's instruction: Results from a three year longitudinal study. Educational Evaluation and Policy Analysis, 24 (2), 81-112.
Ertmer, P., & Ottenbreit-Leftwich, A. (2010). Teacher Technology Change: How Knowledge, Confidence, Beliefs, and Culture Intersect. Journal of Research on Technology in Education, 42(3), 255-284.
Fredericks, J., BlumenFeld, P., & Paris, A. (2004). School engagement. Review of Educational Research, 74(1), 59109.
Hanna, B., & De Nooy, J. (2003). A funny thing happened on the way to the forum: electronic discussion and foreign language learning. Language Learning and Technology, 7(1), 71-85.
Hart, H.M., Allensworth, E., Lauen, D.L., & Gladden, R.M. (2002). Educational Technology: Availability and Use in Chicago's Public Schools. Chicago, IL: Consortium on Chicago School Research.
Hew, K., & Brush, T. (2007). Integrating technology into K-12 teaching and learning: current knowledge gaps and recommendations for future research. Educational Technology Research& Development, 55(3), 223-252.
Hua, Y. (1993). To live. New York: Anchor Books.
ISTE International Society for Technology in Education. (2008). National Educational Technology Standards (NETS) for Teachers. Retrieved on 04/28/2010 from http://knowledgeloom.org/practices3.jsp?location=1 & Bpinterid=1050 & Spotlightid=1050
Keengwe, J., Onchwari, G., & Wachira, P. (2008). Computer Technology Integration and Student Learning: Barriers and Promise. Journal of Science Education& Technology, 17(6), 560-565.
Kern, R. (2006). Perspectives on Technology in Learning and Teaching Languages. Tesol Quarterly, 40 (1).
Krentler, K., & Willis-Flurry, L. (2005). Does Technology Enhance Actual Student Learning? The Case of Online Discussion Boards. Journal of Education for Business, 80(6), 316-321.
Learning Point Associates. (2006). Critical issue: Using technology to improve student achievement. North Central Regional Educational Laboratory.
Miners, Z. (2009). The Online Perfect Storm. District Administration, 45(3), 12.
Mishra, P. & Koehler, M.J. (2006) Technological Pedagogical Content Knowledge: A Framework for Teacher Knowledge. Teachers College Record. 108, 6: 1017–1054
Moeller, A.J. (1992). "Literature: A rich resource for teaching language and culture in context." Central States Conference Report (pp.32-49). Lincolnwood, IL: National Textbook Company.
Mouza, C. (2009). Does Research-Based Professional Development Make a Difference? A Longitudinal Investigation of Teacher Learning in Technology Integration. Teachers College Record, 111(5), 11951241.
Ottenbreit-Leftwich, A., Glazewski, K., Newby, T., & Ertmer, P. (2010). Teacher value beliefs associated with using technology: Addressing professional and student needs. Computers& Education, 55(3), 1321-1335.
Schrum, L. & Levin, B. (2009) Leading 21st century schools: Harnessing technology for engagement and achievement. Thousand Oaks, CA: Corvin
Schulz, R.A. (1991). Second language acquisition theories and teaching practice: How do they fit?. The Modern Language Journal, 75(1), 17-26.
Seifert, T. (2004). Understanding student motivation. Educational Research, 46(2), 141-49.
Sharma, Y. (2010). Flash forward. Times Educational Supplement, (4885), 20-23.
Simon, E. (2008). Foreign Language Faculty in the Age of Web 2.0. Educause Quaterly, 3. Retrieved on 04/28/2010 from http://net.educause.edu/ir/library/pdf/EQM0831.pdf
These references have been extracted automatically and may have some errors. Signed in users can suggest corrections to these mistakes.
Suggest Corrections to References