You are here: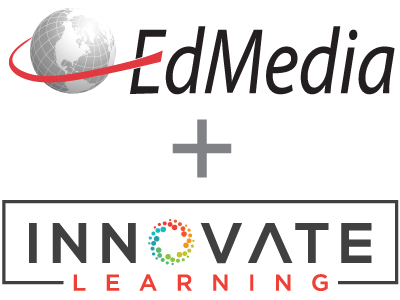 New Methodological and Spatial Configurations: Virtual Ethnography
PROCEEDINGS
Bruno Galasso, University of São Paulo, Brazil
EdMedia + Innovate Learning, in Lisbon, Portugal ISBN 978-1-880094-89-1 Publisher: Association for the Advancement of Computing in Education (AACE), Waynesville, NC
Abstract
This essay seeks to address some examples of using the virtual ethnography in cyberculture studies as well as a brief questioning on the role of the researcher in this context. By defining the role of virtual ethnography as a methodology for studies on the Internet (HINE, 2000) and as an investigative and interpretative method for behavior and cultural communities online (KOZINETS, 1997), the method itself is translated as object of study, focus of this discussion.
Citation
Galasso, B. (2011). New Methodological and Spatial Configurations: Virtual Ethnography. In T. Bastiaens & M. Ebner (Eds.), Proceedings of ED-MEDIA 2011--World Conference on Educational Multimedia, Hypermedia & Telecommunications (pp. 1990-1995). Lisbon, Portugal: Association for the Advancement of Computing in Education (AACE). Retrieved January 19, 2021 from https://www.learntechlib.org/primary/p/38134/.
References
View References & Citations Map
Bruner, J. (1990). Acts of meaning. Cambridge, MA: Harvard University Press.
Amaral, A. (2008). Autonetnografia e inserç ã o online. O papel do pesquisador insider nas subculturas da web. In: Anais do GT Comunica ç ã o e Sociabilidade do XVII Encontro Anual da Comp ó S. São Paulo.
Amaral, A., Recuero, R., Montardo, S. (2008). Blogs: mapeando um objeto. Artigo aceito no GT Histó ria da M í dia Digital do VI Congresso Nacional de Histó ria da M í dia, Niter ó i, UFF, Rio de Janeiro.
Augé, M. (1994). Nã o lugares. Introdu ç ã ouma antropologia da Supermodernidade. São Paulo: Papirus.
Braga, A. (2007). Usos e consumos de meios digitais entre participantes de weblogs:
Hine, C. (2000). Virtual Ethnography. London: Sage.
Hine, C. (2004). Etnografia Virtual. Colecció n nuevas Tecnolog í as y Sociedad. Barcelona, Editorial UOC. 2004
Hine, C. (2005). Virtual Methods and the Sociology of Cyber-Social-Scientific Knowledge. In: C. HINE (org), Virtual Methods. Issues in Social Research on the Internet. Oxford: Berg.
Knorr-Cetina, K.D. (1983). The manufacture of knowledge: an essay on the constructivist and contextual nature of science. Oxford: Pergamon.
Kozinets, R.V. (2007). Netnography 2.0. In: R.W. BELK, Handbook of Qualitative Research Methods in Marketing. Edward Elgar Publishing.
Kozinets, R.V. (2002). The Field Behind the Screen: Using Netnography for Marketing Research in Online Communities.
Kozinets, R.V. (1997). On virtual etnography: Initial Reflections on Consumer Reserarch Investigations of Cyberculture. Evanston, Illinois.
Markham, A. (1998) Life online: researching real experience in virtual space. Walnut Creek: Altamira Press.
Montardo, S.P. & Passerino, L. (2006). Estudo dos blogs a partir da netnografia: possibilidades e limita ç õ es. RENOTE, Revista Novas Tecnologias na Educa ç ã o, V. 4, 2006
Moscovici, S. (2006). Mem ó rias, rituais e ciber-representa ç õ es. In: CASALEGNO, F. (org), Memó ria Cotidiana. Porto Alegre: Sulina.
Recuero, R. (2006). Din â micas de redes sociais no Orkut e capital social.
Rocha, P.J. (2006). Jornalismo em tempos de cibercultura: um estudo do ClicRBS. Tese de doutorado, Doutorado em Comunica ç ã o Social, PUCRS, Porto Alegre, 2006.
Sá, S.P. (2002). Netnografias nas redes digitais. In: PRADO, J.L. Cr í tica das práticas midiáticas. São Paulo: Hacker editores.
Shah, N. (2005). PlayBlog: Pornography, performance and cyberspace. Cut-up.com Magazine. 24/09/2005.
These references have been extracted automatically and may have some errors. Signed in users can suggest corrections to these mistakes.
Suggest Corrections to References