You are here: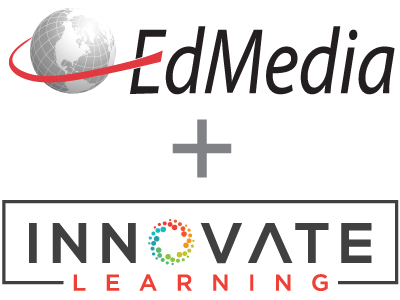 Students' use of Weblectures In a Blended Course: Cognitive Mediators
PROCEEDINGS
EdMedia + Innovate Learning, in Lisbon, Portugal ISBN 978-1-880094-89-1 Publisher: Association for the Advancement of Computing in Education (AACE), Waynesville, NC
Abstract
This paper investigates students' acceptance and continued use of web-lectures in an undergraduate course. In order to explain usage differences, the Technology Acceptance Model (TAM) of Davis (1989) was used. This model was extended with a temporal dimension to gain insight into the change of expectations and attitudes while being exposed to the web-lectures and how these changed conceptions and attitudes explain students' continued use. Students' (n= 120) use of the web-lectures was captured by logging the hits and the duration of watching the web-lectures. Results reveal that although a lot of students accepted web-lectures, only a few continued using them. Contrary to the TAM model, students' initial adoption was not influenced by their initial attitudes and expectations. Students' continued use was only influenced by their perceptions of usefulness. These data illustrate that although students were positive towards the web-lectures, they only used them after they acknowledged the functionality of the tool for supporting the learning process.
Citation
Lust, G., Elen, J. & Clarebout, G. (2011). Students' use of Weblectures In a Blended Course: Cognitive Mediators. In T. Bastiaens & M. Ebner (Eds.), Proceedings of ED-MEDIA 2011--World Conference on Educational Multimedia, Hypermedia & Telecommunications (pp. 1569-1578). Lisbon, Portugal: Association for the Advancement of Computing in Education (AACE). Retrieved February 25, 2020 from https://www.learntechlib.org/primary/p/38071/.
References
View References & Citations Map
Behling, O. & Law, K.S. (2000). Translating Questionnaires and other Research Instruments, Problems and
Davis, F.D. (1989). Perceived usefulness, perceived ease of use, and user acceptance of information technology. MIS Quarterly, 13(3), 319-339.
Davis, F.D.(1993). User acceptance of information technology: system characteristics, users perceptions, and behavioral impacts. International Journal of Man Machine Studies, 38, 475-487.
Doyle, W. (1977). Paradigms for research on teacher effectiveness. Review of Research in Education, 5, 392431.
Freeman, M. (1998). Videoconferencing: a solution to the multi-campus large classes problem? British Journal of Educational Technology. 29(3), 197-210.
Green, S.M., Voegeli, D., Harrison, M., Philips, J., Knowles, J., Weaver, M., & Shephard, K. (2003). Evaluating the use of streaming video to support student learning in a first-year life science course for student nurses. Nurse Education Today, 23(4), 255-261.
Hair, J.F., Black, W.C., Babin, B.J., & Anderson, R.E. (2010). Multivariate Data Analysis, a Global Perspective, seventh edition. New Jersey: Pearson Prentice Hall.
Harley, D., Henke, J., Lawrence, S., McMartin, F., Maher, M., Gawlik, M., & Muller, P. (2003). Costs, culture, and complexity: An analysis of technology enhancements in a large lecture course at UC Berkeley. Retrieved 22 August, 2010 from University of California, Berkeley, Center for Studies in Higher Education. Http://repositories.cdlib.org/cshe/CSHE3-03.
Ifinedo, P. (2006). Acceptance and continuance intention of web-based learning technologies (WLT) use among
Karahanna, E., Straub, D.W., & Chervany, N.L. (1999). Information technology adoption across time: A crosssectional comparison of pre-adoption and post-adoption beliefs. MIS Quarterly, 23(2), 183-213.
Legris, P., Ingham, J., & Collerette, P. (2003). Why do people use information technology? A critical review of the technology acceptance model. Information& Management, 40(3), 191-204.
Ngai, E.W.T., Poon, J.K.L., & Chan, Y.H.C. (2007). Empirical examination of the adoption of WebCT using TAM. Computers& Education, 48(2), 250-267.
Nunnally, Y.J. (1978). Psychometric Theory. New York: McGraw Hill.
These references have been extracted automatically and may have some errors. Signed in users can suggest corrections to these mistakes.
Suggest Corrections to References