You are here: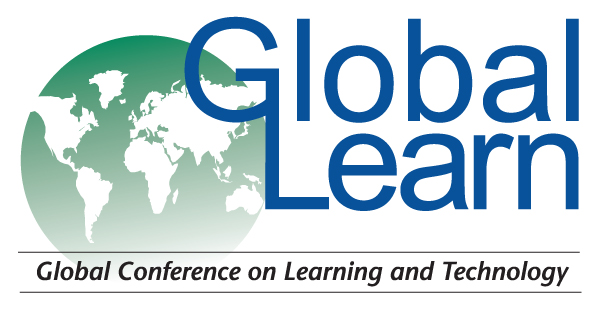 Effectiveness of collaborative learning using the digital pen and the mind-map
PROCEEDINGS
Global Learn, in Melbourne, Australia ISBN 978-1-880094-85-3 Publisher: Association for the Advancement of Computing in Education (AACE)
Abstract
During a "Period for Integrated Study" at a school in Japan, a teacher engaged in research encouraged children to engage in collaborative learning using a digital pen and "mind-maps." The children wrote persuasive "idea sentences" and compared them with the ideas of the other children. The authors felt that this process of collaborative learning and logical thinking by the children could be improved by having an "expert teacher" provide input from a remote location. Teachers at universities were asked to play the roles of the experts, because of their capacity to think logically. The authors found that this form of collaborative learning improved children's post-logical thinking abilities. When the children replied to a survey of attitudes, they reported that they felt that their logical thinking abilities had improved. When the authors analyzed the "idea sentences," the influence of the "expert teachers" could clearly be seen.
Citation
Matsunami, N., Nagai, M. & Kiya, H. (2011). Effectiveness of collaborative learning using the digital pen and the mind-map. In S. Barton, J. Hedberg & K. Suzuki (Eds.), Proceedings of Global Learn Asia Pacific 2011--Global Conference on Learning and Technology (pp. 1068-1077). Melbourne, Australia: Association for the Advancement of Computing in Education (AACE). Retrieved July 17, 2019 from https://www.learntechlib.org/primary/p/37301/.
Keywords
References
View References & Citations Map
Barron, B.J., Schwartz, D.L., Vye, N.J., Moore, A., Petrosino, A., Zech, L., Bransford, J.D., & CTGV. (1998). Doing with understanding: Lessons from research on problem-and project-based learning. Journal of the Learning Sciences, 7, 271-312.
Black, P., and William, D. (1998). Assessment and classroom learning. In Assessment and Education. Special issue of Assessment in Education: Principles, policy and practice 5(1):7-75.
Fukasawa, S. & Katahira, K. (2007). The study of training about the scientific way of ideas and thinking by using Mind-maps.31, 2007-08-17 Japan Society for Science Education, 301-302.
Fujiwara, K. (2010). "Idea sentences" of 200 characters training of the Fujiwara style. Japan: Mitsumura Tosho Publishing Co., Ltd. (in Japanese)
Miyake, N. (1986). The constructive interaction and the iterative process of understanding. Cognitive Science, 10, pp.151-177.
Naruse, Y., & Miyaji, I. (2003). The educational effects of an exchange study between schools at different age levels using videoconferencing. Japan Society For Educational Technology, 27 (3.5), 217-220.
Shulman, L.S. (1986).Those who understand: Knowledge growth in teaching. Educational Researcher 15(2), 4-14.
Shulman, L.S. (1987).Knowledge and teaching: Foundations of the new reform. Harvard Educational Review, 57(1), 1-22.
Tomida, E. & Maruno, S. (2004).Theoretical background and empirical findings of argument as thinking.Vol.47, No.2, Japanese Psychological Review. 187-209.
Tootake, C. (2008). Notebook method of drawing a picture to expand your ideas using a pen and a notebook. You will be able to master the mind map by using this book. Japan: ASCII (in Japanese)
Yamauchi, Y. (2003).Ethnography of learning communities which connect a school and professionals. Japan Society for Educational Technology, 26(4), 299-308.
These references have been extracted automatically and may have some errors. Signed in users can suggest corrections to these mistakes.
Suggest Corrections to References