You are here: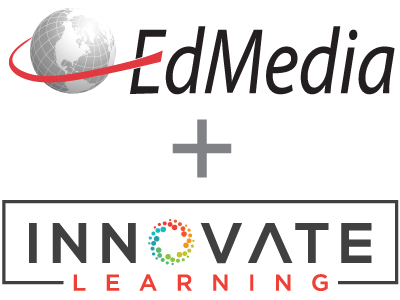 Covert and Overt Instructor Guidance in Online Debates
PROCEEDINGS
EdMedia + Innovate Learning, in Toronto, Canada ISBN 978-1-880094-81-5 Publisher: Association for the Advancement of Computing in Education (AACE), Waynesville, NC
Abstract
The idea that online debates are beneficial and promote learning is not new. Yet, students do not actively participate or participate as well as anticipated. One factor affecting participation is instructor guidance. For this case study, two instructors taught sections of the same course content and requirements, but with different approaches for guiding students. One instructor did not participate in the discussions, or covert approach; the other one did participate, or overt approach. Both instructors interacted with students through other means. After the semester ended, we conducted content analyses on embedded statements in messages in three debates. The highest statement frequencies were in the first debate for both course sections. For the second, the overt approach section had higher frequencies than the covert section. These observations were reversed in the third. Substantive statements were prevalent, but varied within and across both sections. Non-substantive statements were also mixed. Both approaches seemed to promote student participation.
Citation
Davidson-Shivers, G.V., Guest, J.M. & Gray, W.D. (2010). Covert and Overt Instructor Guidance in Online Debates. In J. Herrington & C. Montgomerie (Eds.), Proceedings of ED-MEDIA 2010--World Conference on Educational Multimedia, Hypermedia & Telecommunications (pp. 2341-2350). Toronto, Canada: Association for the Advancement of Computing in Education (AACE). Retrieved October 18, 2019 from https://www.learntechlib.org/primary/p/34966/.
Keywords
References
View References & Citations Map
An, H., Shin, S., & Lim, K. (2009). The effects of differe3nt instructor facilitation approaches on students' interactions during asynchronous online discussions. Computers& Education, 53, 749-760.
Bonk, C.J. (2004). Navigating the myths and monsoons of online learning strategies and technologies. In P. Formica & T. Kamala (Eds.), e-ducation without borders: Building transnational learning communities. (N.P.). Tartu, Estonia: Tartu University Press.
Davidson-Shivers, G.V., & Rasmussen, K.L. (2006). Web-based learning: Design, Implementation, & Evaluation. Upper Saddle River, NJ: Pearson Prentice Hall.
Dennen, V.P. (2005). From message posting to learning dialogues: Factors affecting learner participation in asynchronous discussion. Distance Education, 26(1), 127-148.
Dennen, V.P. (2008) Looking for evidence of learning: Assessment and analysis methods for online discourse. Computers in Human Behavior, 24, 205-219.
Ellis, H.A.H. (2008). Discussion Structure: Does It Influence Student Participation and Learning in Online Discussions? (Doctoral dissertation, University of South Alabama, 2007). Dissertation Abstracts International, 69(6-A), 2233.
Jung, I., Choi, S., Lim, C., & Leem, J. (2002). Effects of different types of interactions on learning achievement, satisfaction, and participation in Web-based instruction. Innovations in Education and Teaching International, 39(2), 153-162.
Maurino, P.S.M. (2007). Looking for critical thinking in online threaded discussions. J. Educational Technology Systems, 35(3) 241-260.
Palloff, R.M., & Pratt, K. (2003). The virtual student: A Profile and guide to working with online learners. San Francisco: Jossey-Bass/John Wiley& Sons.
Romiszowski, A., & Mason, R. (2004). Computer-mediated communication. In D.H. Jonassen (Ed.), Handbook of research for educational communications and technology (2nd Ed.). (pp. 397-431). Mahwah, NJ: Lawrence Erlbaum Associations.
Stone, S.J., & Chapman, D.D. (2006, February). Instructor presence in the online classroom. Paper presented at the Academy of Human Resource Development International Conference (AHRD), (pp. 1370-1377). Columbus OH: AHRD
These references have been extracted automatically and may have some errors. Signed in users can suggest corrections to these mistakes.
Suggest Corrections to References