You are here: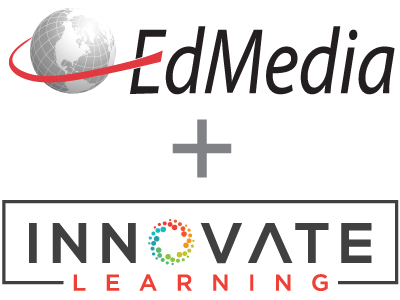 Technology in the Creative and Participatory Literacy Practices of a Second Grade Classroom
PROCEEDINGS
EdMedia + Innovate Learning, in Toronto, Canada ISBN 978-1-880094-81-5 Publisher: Association for the Advancement of Computing in Education (AACE), Waynesville, NC
Abstract
In this paper we focus on the roles technology played in language and literacy learning activities within a 2nd grade classroom at Zapata Elementary, a school of more than 400 students located in a metropolitan area in the Southern United States. We identify and examine a range of creative and participatory practices that we witnessed over a three month period –describing and theorizing about the way various available technologies were used.
Citation
Olmanson, J., Kim, Y.S., Sung, W.H., Huang, C.K. & Chen, Y.H. (2010). Technology in the Creative and Participatory Literacy Practices of a Second Grade Classroom. In J. Herrington & C. Montgomerie (Eds.), Proceedings of ED-MEDIA 2010--World Conference on Educational Multimedia, Hypermedia & Telecommunications (pp. 2115-2120). Toronto, Canada: Association for the Advancement of Computing in Education (AACE). Retrieved November 21, 2019 from https://www.learntechlib.org/primary/p/34926/.
References
View References & Citations Map
Anfara, V.A., Brown, K.M., & Mangione, T.L. (2002). Qualitative analysis on stage: Making the research process more public. Educational Researcher, 31(7), 28-38.
Barab, S.A., Thomas, M.K., Dodge, T., Squire, K., & Newell, M. (2004). Critical design ethnography: Designing for change. Retrieved February 6, 2008, from http://www.anthrosource.net/doi/abs/
Cuban, L. (1986). Teachers and machines: The classroom use of technology Since 1920. Teachers College Press. NY.
Cuban, L. (2003). Oversold and underused: Computers in the classroom. Harvard University Press. Cambridge, MA.
DeWalt, K.M., & DeWalt, B.R. (2002). Participant observation: A guide for fieldworkers. Walnut Creek, CA: AltaMira Press.
Emerson, R.M. (1995). Writing ethnographic fieldnotes. Chicago guides to writing, editing, and publishing. Chicago: University of Chicago Press.
Gee, J.P. (2005). An introduction to discourse analysis: Theory and method (2nd ed., P. 209). New York: Routledge.
Gee, J.P. (2007). Social linguistics and literacies: Ideology in discourses. Hoboken: Taylor& Francis.
Geertz, C. (1973). The interpretation of cultures: Selected essays. New York: Basic Books.
Greenhow, C., Robelia, B., & Hughes, J.E. (2009). Learning, teaching, and scholarship in a digital age: Web 2.0 and classroom research: What path should we take now? Educational Researcher, 38(4), 246-259. Doi:10.3102/0013189X09336671.
Lanahan, L., & Boysen, J. (2005). Computer technology in the public school classroom: Teacher perspectives. Issue Brief, National Center for Education Statistics. Retrieved August 7, 2009, from http://nces.ed.gov/pubsearch/ Pubsinfo. Asp?
Oppenheimer, T. (2004). The Flickering Mind. Random House, Inc. NY.
Ryle, G. (1971). Collected papers. London: Hutchinson.
Spradley, J.P. (1980). Participant observation. New York: Holt, Rinehart and Winston.
Strauss, A.L., & Corbin, J.M. (1998). Basics of qualitative research: techniques and procedures for developing. Sage Publications Inc. Thousand Oaks, CA.
Talburt, S. (2004). Ethnographic responsibility without the "Real". Journal of Higher Education, 75(1), 80-103.
Thorp, L. (2005). The pull of the earth: Participatory ethnography in the school garden. AltaMira Press. Lanham, MD.
Vasudevan, L.M. (2006). Looking for angels: Knowing adolescents by engaging with their multimodal literacy practices. Journal of Adolescent& Adult Literacy, 50(4), 252-256. Doi: Article.
Weiss, R.S. (1994). Learning from strangers: The art and method of qualitative interview studies. New York: Free Press.
Wolcott, H.F. (2005). The art of fieldwork (2nd ed., P. 292). Walnut Creek, CA: Altamira Press.
Wolcott, H.F. (2008). Ethnography. Rowman & Littlefield. Lanham, MD.
Zhao, Y., & Frank, K.A. (2003). Factors affecting technology uses in Schools: An ecological perspective. American Educational Research Journal, 40(4), 807-840. Doi: 10.2307/3699409.
These references have been extracted automatically and may have some errors. Signed in users can suggest corrections to these mistakes.
Suggest Corrections to References