You are here:
Sociocultural and Constructivist Opportunities for Social, Authentic and Community-Building Online Resources for ESL Writing
PROCEEDINGS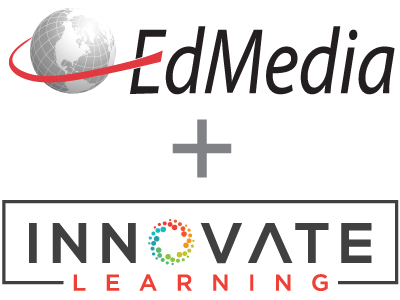 EdMedia + Innovate Learning, in Toronto, Canada ISBN 978-1-880094-81-5 Publisher: Association for the Advancement of Computing in Education (AACE), Waynesville, NC
Abstract
The proliferation of digital information in this technology age provokes the rethinking of English as a Second Language (ESL) instruction. Technological advancements together with emergent theories of learning create opportunities for transformation in ESL pedagogy. Sociocultural theory and constructivist conventions invoke situated and authentic access to the growing corpus of online language and social computing websites in ESL teaching. Also, L2 writers benefit from access to online sociocultural and constructivist teaching approaches which incorporate articulation, reflection, scaffolding and a community of learners. Finally, emerging trends in ESL teaching strategies feature social online sites, internet tools, key pals, e-portfolios and digital storytelling. Advances in Web 2.0 social computing, online virtual worlds and emergent digital teaching resources afford practitioners innovative tools for transformation in ESL teaching methods.
Citation
Wilton, L. (2010). Sociocultural and Constructivist Opportunities for Social, Authentic and Community-Building Online Resources for ESL Writing. In J. Herrington & C. Montgomerie (Eds.), Proceedings of ED-MEDIA 2010--World Conference on Educational Multimedia, Hypermedia & Telecommunications (pp. 1425-1429). Toronto, Canada: Association for the Advancement of Computing in Education (AACE). Retrieved April 24, 2019 from https://www.learntechlib.org/primary/p/34823/.
Keywords
View References & Citations Map
References
Barab, S., & Duffy, T. (2000). From practice fields to communities of practice. Retrieved from http://inkido.indiana.edu/research/onlinemanu/papers/commun.pdf
Brown, J.S., Collins, A., & Duguid, P. (1989). Situated cognition and the culture of learning, Educational Researcher, 18(1), 32-42.
Chan, C.K, & Van Aalst, J. (2004). Learning, assessment and collaboration in computer-supported collaborative learning. In J.W. Strijbos, P.A. Kirschner& R. Martens (Eds.). What we know about CSCL, (pp. 87-112). Boston:
Garrett, N. (2009). Computer-assisted language learning trends and issues revisited: Integrating innovation, The Modern Language Journal, 93, 719-740.
Gee, J.P. (2004). Situated language and learning: a critique of traditional schooling. New York, NY: Routledge.
Harasim, L. (2000). Shift happens. Online education as a new paradigm in learning. The Internet and Higher Education, 3(1-2), 41-61.
Hew, K.F., & Cheung, W.S. (2003). Models to evaluate online learning communities of asynchronous discussion forums. Australian Journal of Educational Technology, 19(2), 241-259.
Hung, D., & Chen, D.T. (2001). Situated cognition, Vygotskian thought, and learning from the communities of practice perspective: Implications for the design of Web-based E-Learning. Educational Media International, 38(1), 3-12.
Hyland K., & Hyland. F. (2006). Feedback on second language students' writing, Language Teaching, 39(2), 83101.
Jenson, J., Brushwood Rose, C., & Lewis, B. (2007). Policy unplugged: Dis/connections between technology policy
Levy, M. (2009). Technologies in use for second language learning. The Modern Language Journal, 93, 769-782.
Lotherington, H. (2004). What four skills? Redefining language and literacy standards for ELT in the digital era, TESL Canada Journal, 22(1), 64-78.
Lotherington, H., Neville-Verardi, D., & Sinitskaya Ronda, N. (2009). English in cyberspace: Negotiating hypertext literacies. In L.B. Abraham& L. Williams (Eds.), Electronic discourses in language learning and language teaching (pp. 11-42). Amsterdam: John Benjamins.
Murphy, K.L., & Cifuentes, L. (2001). Using web tools: collaboration and learning online. Distance Education, 22(2), 285-306.
Nelson, M.E. (2006). Mode, meaning, and synaesthesia in multimedia L2 writing, Language Learning& Technology, 10(2), 56-76.
Phillips, D.C. (1995). The good, the bad, and the ugly: The many faces of constructivism. Educational Researcher, 24(7), 5-12. Retrieved from http://www.jstor.org/pss/1177059
Resta, P., & Laferrière, T. (2007). Technology in support of collaborative learning. Educational Psychology Review, 19, 65-83.
Sawyer, K.R. (2008). Optimizing learning: Implications of learning sciences research. Innovating to learn, learning to innovate, 45-66. OECD Publishing. Retrieved from http://browse.oecdbookshop.org/oecd/pdfs/browseit/9608091E.PDF
Spiliotopoulos, V., & Carey, S. (2005). Investigating the role of identity in writing using electronic bulletin boards, The Canadian Modern Language Review, 62(1), 87-109.
Stapleton, P. (2005). Using the web as a research source: Implications for L2 academic writing, The Modern Language Journal, 89(2), 177-189.
Stapleton, P., & Radia, P. (2009). Tech-era L2 writing: towards a new kind of process, ELT Journal Advance Access published on June 5, 2009, DOI10.1093/elt/ccp038
Steinman, L. (2005). Writing Life 1 in Language 2, McGill Journal of Education, 40(1), 65-79.
Vygotsky, L. (2000). Thought and language. (Rev. Ed.; A. Kozulin, Ed. And Trans.). Baskerville, MA: The Massachusetts Institute of Technology (Original work published 1934).
Van Lier, L. (2004). The ecology and semiotics of language learning: a sociocultural perspective. Norwell, MA:
These references have been extracted automatically and may have some errors. If you see a mistake in the references above, please contact info@learntechlib.org.