You are here:
Teaching and Learning of Technical Subjects in an ODL Environment
PROCEEDINGS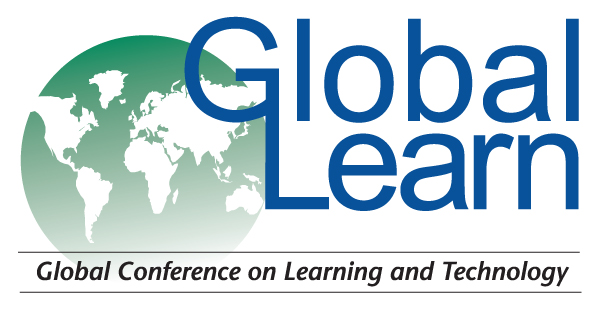 Global Learn, in Penang, Malaysia ISBN 978-1-880094-79-2 Publisher: Association for the Advancement of Computing in Education (AACE)
Abstract
This paper discusses the research focus of teaching and learning of science and technical courses, namely the pedagogical approach which is much centred around the constructivism theory; the mode of teaching which in recent years is centred around visualisation; and finally the role of ICT, mainly related to multimedia learning. Discussion is mainly geared towards highlighting key ideas that has been in studied throughout the years with the aim to improve the interest and performance of students in science and technical courses which seem to have declined in recent years. A list of research questions grouped under three different aspects involving students, content, and delivery of content is presented to map future research and development in science and technical education.
Citation
Goolamally, N., Yusoff, Y., Subramaniam, T. & Syed Abd Latif, S.R. (2010). Teaching and Learning of Technical Subjects in an ODL Environment. In Z. Abas, I. Jung & J. Luca (Eds.), Proceedings of Global Learn Asia Pacific 2010--Global Conference on Learning and Technology (pp. 3927-3932). Penang, Malaysia: Association for the Advancement of Computing in Education (AACE). Retrieved April 23, 2019 from https://www.learntechlib.org/primary/p/34479/.
View References & Citations Map
References
Atkinson, R. (1968). Computerized instruction and the learning process. American Psychologist, 23, 225-239.
Bruner, J. (1996). The Culture of Education, Cambridge, MA: Harvard University Press. As cited by de Jong, T., Specht, M. &
Koper, R. (2008). Contextualised Media for Learning. Educational Technology and Society, 11 (2), 41-53.
Eskicioglu A.M. & Kopec D. (2003). The Ideal Multimedia-Enabled Classroom: Perspectives from Psychology, Education, and Information Science. Journal. Of Educational Multimedia and Hypermedia, 12 (2), 199-221.
Gilbert, J.K. (ed.) (2005). Visualisation in Science Education. Dodrecht, The Netherlands: Springer.
Iding, M., Crosby, M.E. & Speitel, T. (2002). Teachers and technology: Beliefs and Practices. International Journal of Instructional Media, 29 (2), 153-170.
Mathewson, J.H. (1999). Visual-Spatial Thinking: An Aspect of Science Overlooked by Educators. Journal of Science Education, 83 (1), 33-54.
McLean, A. & Alem, L. (2009). Supporting E-Learning with Technologies for Electronic Documents. Chesapeake, VA:AACE. Retrieved from http://www.editlib.org/p/30470.
Khoo, G.S & Koh, T.S. (1998). Using Visualisation and Simulation Tools in Tertiary Science Education. Journal of Computers in Mathematics and Science Teaching, 17 (1), 520.
Pea R.D. (1993). The Collaborative Visualisation Project. Communications of the ACM, 36 (5), 60-61.
Ramadas, J. (2009). Introduction to the Special Issue on "Visual and Spatial Modes in Science Learning". International Journal of Science Education, 31 (3).
Siti Hendon Sheikh Abdullah and Khalijah Mohd Salleh. (2007). Science Teaching for Enlightenment: A Holistic Approach in Developing A Teacher's Guide for Practices to Teach at Secondary Level. Asia-Pacific Forum on Science Learning and Teaching, 8 (1), Article 12.
Spiro, R. And Jehng, J. (1990). Cognition, Education and Multimedia: Exploring Ideas in High Technologies, New Jersey: Lawrence Erlbaum Associates.
Suppes, P. & Morningstar, M. (1968). Computer-assisted instruction. Science, 166, 343-350.
These references have been extracted automatically and may have some errors. If you see a mistake in the references above, please contact info@learntechlib.org.