You are here: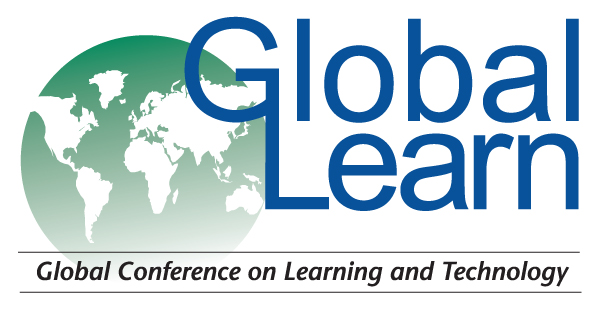 When Pushing Learning Material is Just not Enough
PROCEEDINGS
Global Learn, in Penang, Malaysia ISBN 978-1-880094-79-2 Publisher: Association for the Advancement of Computing in Education (AACE)
Abstract
Chinese learners are sometimes described as more passive and less likely to ask questions in front of the class. They also display a strong sense of responsibility towards their group. Current literature links this behaviour to cultural values. In order to place these learners in a more active situation, an online introductory module was offered in a French language programme during the semester break. This research shows that to some extent online learning behaviours matched what was experienced in face-to-face situations. Participation was lower than expected as contributions in forums were practically non-existent. It was revealed that as the responsibility towards the group disappeared, part of the motivation to excel was diminished. This article highlights the main problems that were encountered, and proposes various ways to improve on this hybrid learning approach.
Citation
Gabarre, S. & Gabarre, C. (2010). When Pushing Learning Material is Just not Enough. In Z. Abas, I. Jung & J. Luca (Eds.), Proceedings of Global Learn Asia Pacific 2010--Global Conference on Learning and Technology (pp. 3471-3480). Penang, Malaysia: Association for the Advancement of Computing in Education (AACE). Retrieved April 7, 2020 from https://www.learntechlib.org/primary/p/34424/.
References
View References & Citations Map
Biggs, J. (1998). Learning from the Confucian heritage: so size doesn't matter? International Journal of Educational Research, 29, 723-738.
Bouvier, B. (2002). Apprenants sinophones et place de la parole dans la classe de FLE. Revue de didactologie des langues-cultures, 126 (2), 189-199.
Bouvier, B. (2003). Chinois et Français: quand les habitudes culturelles d'apprentissage s'opposent. Revue de didactologie des langues-cultures, 132 (4), 399-414.
Chan, S. (1999). The Chinese learner-a question of style. Education+ training, 41 (6/7), 294-304.
Chia, C. (2007). Autonomy in language learning, the use of IT and internet resources. Singapore: McGraw HIll.
Conrad, R.-M., & Donaldson, A.J. (2004). Engaging the Online Learner: Activities and Resources for Creative
Gabarre, S., Gabarre, C., Machart, R., & Lim, S.N. (2007). Implementing a two phase hybrid course in French: Difficulties in the early stage. Malaysia International Conference on Foreign Languages, (pp. 261-266). Putrajaya.
Gerbic, P. (2005). Chinese learners and computer mediated communication: Balancing culture, technology, and pedagogy. Ascilite 2005, (pp. 241-251).
Hu, G. (2002). Potential Cultural Resistance to Pedagogical Imports: The Case of Communicative Language Teaching in China. Language, Culture and Curriculum, 15 (2), 93-105.
Jin, L., & Cortazzi, M. (1998). Dimensions of dialogue: large classes in China. International Journal of Educational Research (29), 739-761.
Kember, D. (2000). Misconceptions about the learning approaches, motivation and study practices of Asian students. Higher Education (40), 99-121.
Kennedy, P. (2002). Learning cultures and learning styles: myth-understandings about adult (Hong Kong) Chinese learners. International Journal of Lifelong Education, 21 (5), 430-445.
Li, J. (2007). An Attempted Evaluation of Compuer Assisted Language Learning in China. Canadian Social Science, 3 (3), 109-113.
Ni, P. (2002). On Confucius. Belmont: Wadsworth.
Pilcher, N., Cortazzi, M., & Jin, L. (2006). " An immense variability" ? British university supervisors ' perceptions of mainland Chinese learners. East Asian Learner, 2 (2).
Prensky, M. (2002). The Motivation of Gameplay The Real Twenty-First Century Learning Revolution. On the Horizon, 10 (1), 5-11.
Puren, C. (2005). Interculturalité et interdidacticité dans la relation enseignement apprentissage en didactique des langues-cultures. Revue de didactologie des langues-cultures et de lexiculturologie, 140 (4), 491-512.
Quintin, J.-J. (2007). Accompagnement d'une formation asynchrone en groupe restreint: modalités d'intervention et modèles idiosyncrasiques des tuteurs. Epal 2007, (pp. 1-25). Grenoble.
Ramsay, G. (2005). Computer-mediated Communication and Culture: a comparison of' Confucian-heritage ' and' Western ' learner attitudes to asynchronous e-discussions undertaken in an Australian higher educational setting. E-Learning, 2 (3), 263-275.
Tu, C.-H. (2001). How Chinese Perceive Social Presence: An Examination of Interaction in Online Learning Environment. Education Media International, 38 (1), 45-60.
Tu, C.-H. (2000). Online learning migration: from social learning theory to social presence theory in a CMC environment. Journal of Network and Computer Applications, 23, 27-37.
Tweed, R.R., & Lehman, D.R. (2002, February). Learning Considered Within a Cultural Context Confucian and Socratic Approaches. American Psychologist, 89-99.
Watkins, D. (2000). Learning and Teaching: across-cultural perspective. School Leadership& Management, 20 (2), 161-173.
Wen, W., & Clément, R. (2003). A Chinese conceptualization of willingness to communicate in ESL. Language, Culture and Curriculum, 16 (1), 18-38.
White, C. (2003). Language learning in distance education. Cambridge: Cambridge University Press.
These references have been extracted automatically and may have some errors. Signed in users can suggest corrections to these mistakes.
Suggest Corrections to References