You are here: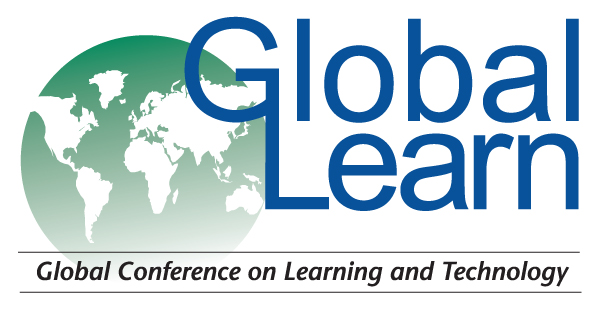 The Effects of CALL on EFL Learners' Language Performance and Attitudes
PROCEEDINGS
Global Learn, in Penang, Malaysia ISBN 978-1-880094-79-2 Publisher: Association for the Advancement of Computing in Education (AACE)
Abstract
As the advances in computer technology have reacehd global proportions, countries around the world now realize the potential benefits of incorporating computers into their education systems. Despite the positive effects of technology use on student motivation, critical thinking and language skills, integration of technology has not yet been fully acknowledged and accepted by teachers, particularly in the EFL countries. The aim of the present study is to investigate the effects of an 8-week CALL instruction as a supplement to face to face in class grammar instruction on the grammar and listening skills of Turkish EFL students as well to explore their attitudes towards CALL. 188 Turkish EFL learners enrolled at the English preparatory school of a state university in Istanbul participated in the study. Data were collected by means of grammar and listening tests and CALL attitude tests.
Citation
Atay, D., Güris, S., Kutlu, S., Cengizhan, C. & Yüce, H. (2010). The Effects of CALL on EFL Learners' Language Performance and Attitudes. In Z. Abas, I. Jung & J. Luca (Eds.), Proceedings of Global Learn Asia Pacific 2010--Global Conference on Learning and Technology (pp. 3365-3370). Penang, Malaysia: Association for the Advancement of Computing in Education (AACE). Retrieved October 14, 2019 from https://www.learntechlib.org/primary/p/34406/.
Keywords
References
View References & Citations Map
AlShammari, M.H (2007). Saudi English as aForeign Language Learners' Attitudes Toward ComputerAssisted Language Learning. Unpublished PhD Dissertation,West Virginia University Morgantown, WV.
Armstrong, K.M., & Yetter-Vassot, C. (1994). Transforming teaching through technology. Foreign Language Annals, 27(4), 475-486.
Carey, J.O., & Gregory, V.L. (2002). Students' perceptions of academic motivation, interactive participation, and selected pedagogical and structural factors in Web-based distance learning. Journal of Education for Library and Information Science, 43, 6-15.
Chapelle, C. (2003). English language learning and technology: lectures on applied linguistics in the age of information and communication technology. John Benjamin Publishing: Amsterdam.
Chen, P. (2003). EFL student learning style preferences and attitudes toward technology-integrated instruction. (Doctoral dissertation, University of South Dakota). Dissertations Abstracts International, 64/8, 2813.
Chen, L. (2005). Examining the role of computers in EFL instruction. Electronic Journal for the Integration of Technology in Education, 4, 30-63.
Cheng, Y. (2003). The effects of web-based instruction on Chinese EFL students' learning outcomes. Dissertation Abstracts International, 64(2), 382. (UMI No. 3081482)
Chun, D., & Brandl, K.K. (1992). Beyond form-based drill and practice: Meaning-enhancing CALL on the Macintosh. Foreign LanguageAnnals, 25(3),255-265
Collentine, J. (2000). Insights into the construction of grammatical knowledge provided by user-behavior tracking technologies. Language Learning& Technology. 3(2), 44-57.
Dunkel, P. (1990). Implications of the CAI effectiveness research for limited English proficient learners. Computers in the Schools, 7(1-2), 31-52.
Dunkel, P. (ed.)(1991) The effectiveness research of computer– assisted insturion and comptuer – assisted language learning. In P. Dunkel (Ed.) Comptuer-Assisted Language Learning and Teaching: Research Issues and Practice. New York: Newbury House.
Garrett, N. (1991). Technology in the service of language learning: Trends and issues. Modern Language Journal, 75(1), 74-101.
González-Bueno, M., & Pérez, L. (2000). Electronic mail in foreign language writing. Foreign Language Annals, 33 (2), 189-198.
Jarf-Al, R.S. (2005). The effects of online grammar instruction on low proficiency EFL college students' achievement. Asian EFL Journal, 7(10), 166-190.
Jones, F. (1991). Mickey Mouse and the state of the art: Program sophistication and classroom methodology in-3369 DASHDASH
Joy, E.H., & Garcia. F.E. (2000). Measuring learning effectiveness: A new look at no-significant difference findings, JALN, 4(1), 33-39.
Lasagabaster, D., & Sierra, J.M (2003, September). Student ' evaluation of CLL software programs. Educational Media International, 40(3/4), 293-304.
Lee, K.W. (2001). English teachers' barriers to the use of computer assisted language learning. The internet TESL Journal. Retrieved November, 2009 from http://www.4english.cn/englishstudy/xz/thesis/barrir Legenhausen, L., &Wolff, D. (1990). CALL in use-Use of CALL: Evaluating CALL software. System, 18(1), 114.
Liu, M., Moore, Z., Graham, L. & Lee, S. (2003). A look at the research on computer-based technology use in second language learning: A review of the literature from 1990-2000. Journal of Research on Technology in Education, 34, 3, 250-273.
Liou, H.C, Wang, S.H., & Hung-Yeh, Y. (1992). Can grammatical CALL help EFL writing instruction? CALICO Journal, 10(1), 23-44.
Loyd, B.H., & Gressard, C. (1984). Reliability and factorial validity of computer attitude scales. Educational and Psychological Measurement, 44 (2), 501-505
Neu, J. & Scarcella, R. (1991). Word Processing in the ESL Writing Classroom: A Survey of Student Attitudes. In P. Dunkel (Ed.) Computer-assisted Language Learning and Testing: Research Issues and Practice, New York: Newbury House, 169-187.
Nutta, J. (1998). Is computer-based grammar instruction as effective as teacher-directed grammar instruction for teaching L2 structures? CALICO Journal, 16(1), 49-62.
Ruschoff, B. (1993). Language learning and information technology: State of the art. CALICO Journal, 10(3), 518.
Zhang, L. (2004). Stepping carefully into designing computer-assisted learning activities. Journal of the Chinese Language Teachers Association, 39, 2, 35-48.
Zhuo, F. (1999). The relationships among hypermedia-based instruction, cognitive styles and teaching subjectverb agreement to adult ESL learners (adult learners). Ph. D. Dissertation. West Virginia University-3370 DASHDASH
These references have been extracted automatically and may have some errors. Signed in users can suggest corrections to these mistakes.
Suggest Corrections to References