You are here: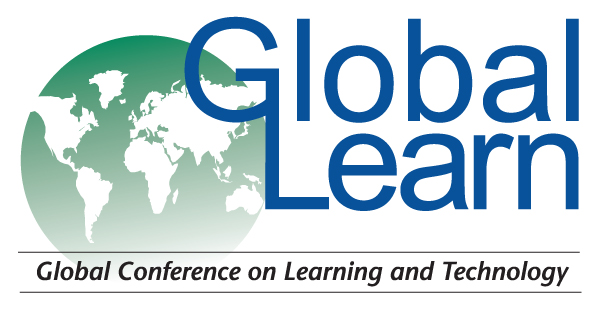 Design and Development of a Fluid Intelligence Instrument for a technology-enhanced PBL Programme
PROCEEDINGS
Khar Thoe Ng, SEAMEO RECSAM, Malaysia ; Soon Fook Fong, University Science of Malaysia, Malaysia ; Seng Thah Soon, Educational Planning and Research Division, MOE, Malaysia
Global Learn, in Penang, Malaysia ISBN 978-1-880094-79-2 Publisher: Association for the Advancement of Computing in Education (AACE)
Abstract
The study of thinking capacity has been a concern of researchers who are interested to explore how learning influenced by thinking processes. Psychological science attempts to explain human's thinking skills using various tests and research methods. This paper reports on a pilot study of "Fluid Intelligence Test" (FIT) as an aptitude test to evaluate fluid intelligence prior to students' participation in Problem-based Learning (PBL) via ICT within global learning community. The questions include evaluating creative/critical thinking, logical thinking and reasoning skills. FIT was designed to explore if students' Higher Order Thinking (HOT) skills in these aspects were enhanced after their involvement in technology-enhanced PBL. Data analysis revealed that FIT was effective to discriminate students with various aptitude levels. Recommendation was made to conduct more research activities with more adaptation of validated items to include evaluating students' fluid intelligence before implementing curriculum to introduce conceptual/procedural knowledge.
Citation
Ng, K.T., Fong, S.F. & Soon, S.T. (2010). Design and Development of a Fluid Intelligence Instrument for a technology-enhanced PBL Programme. In Z. Abas, I. Jung & J. Luca (Eds.), Proceedings of Global Learn Asia Pacific 2010--Global Conference on Learning and Technology (pp. 1047-1052). Penang, Malaysia: Association for the Advancement of Computing in Education (AACE). Retrieved June 18, 2019 from https://www.learntechlib.org/primary/p/34305/.
Keywords
References
View References & Citations Map
Amabile, T.M. (1983). The social psychology of creativity. New York: Springer-Verlag.
Asimov (1990). The Complete Science Fair Handbook. Illinois: GoodYear Books.
Atkinson, R.L., Atkinson, R.C., Smith, E.E., & Bem, D.J. (1993). Introduction to Psychology. 11th ed. Harcourt Brace.
Bermundo, C.B., & Bermundo, A.B. (2007). Micro analysis [Retrieved on 12/11/09 from URL: http://sili.adnu.edu.ph/~czar] Borg, W.R., & Gall, M.D. (1989). Educational research: An introduction. 5th ed. NY: Longman Inc.
Carey, L.M. (1988). Measuring and evaluating school learning. Boston: Allyn and Bacon, Inc.
Carter, P. (2005). [Retrieved from URL: http://www.scribd.com/doc/3150576/Complete-book-of-intelligence-test] Cutler, M. (2004). Exploring science locally and sharing insights globally. School Science Review, 86(314), September. De Bono, Edward (1985). Tactics: The art and science of success. UK: William Collins.
Eberle, B. (1991). SCAMPER technique. [Retrieved from URL: http://www.mycoted.com/SCAMPER] Eysenck, H.J. (Ed.) (1982). A model for intelligence. NY: Springer-Verlag Berlin Heidelberg.
Fensham, P.J., Gunstone, R.F., & White, R.T. (Eds.) (1994). The content of science. London: The Falmer Press.
Gardner, H. (1993). Creating minds. New York: Basic Books.
Guilford, J.P. (1987). In S.G. Isaksen (Ed.), Frontiers of creativity research: Beyond the basics (pp. 33-65). NY: Bearly.
Keeves, J.P. (Ed.) (1988). Educational research, methodology and measurement: An international handbook. Oxford: Pergamon.
Lefton, L.A. (1991). Psychology. Fourth edition. Boston: Allyn and Bacon.
Linn, R.L. (1989). Intelligence: Measurement, theory and public policy. Urbana & Chicago, USA: University of Illinois Press.
McConnell, D. (2000). Implementing Computer Supported Cooperative Learning (CSCL). London: Kogan Page Limited.
Nelson, L. (2008). ITEMAN and LERTAP. Curtin Univ. Of Technology. [Retrieved from URL: http://www.lertap.curtin.edu.au ]
Pea, R.D. (1995). Science Education as a Driver of Cyberspace Technology Development. Illinois: Northwestern University.
Phillips, J.A. (2007). Psychology of learning and instruction. UNITEM Sdn. Bhd.
Qaqish, B. (2008). Developing multiple choice tests for social work trainings. Roadrangka, Yeany & Padilla (1982). [Retrieved from URL: http://faculty.cua.edu/bunce/BCCE/GALT_test.doc] Sale, D. (2008). Assessing specific types of thinking in PBL activities. [Retrieved from: http://pbl.tp.edu.sg/Others/default.aspx]
Samsudin, M.A., Osman, K. & Halim, L. (2007). Can Problem-based Learning create a science culture in the classroom? Published in CoSMEd 2007 conference proceedings. RECSAM.
Torrance, E.P.(1974). Torrance Tests of Creative Thinking. Ginn and Company (Xerox Corporation).
Treffinger, D.J., Young, G.C., Selby, E.C., & Shepardson, C. (2002). Assessing creativity: A guide for educators. The National Research Center on the Gifted and Talented (NRC G/T). Sarasota, Florida: Center for Creative Learning.
Tuckman, B.W. (1972). Conducting educational research. New York: Harcourt Brace Jovanovich, Inc.
VWSCRE (2000). Can thinking skills be taught? [Retrieved from http://www.scotland.gov.uk/library3/education/ftts-11.asp]Vygotsky,L.S.(1978).[Retrievedon16/10fromURL:http://www.marxists.org/archive/vygotsky/works/words/lev1.htm ]
Wikipedia (2008). Item Response Theory (IRT). [Retrieved from URL: http://en.wikipedia.org/wiki/Item_response_theory]
These references have been extracted automatically and may have some errors. Signed in users can suggest corrections to these mistakes.
Suggest Corrections to References