You are here: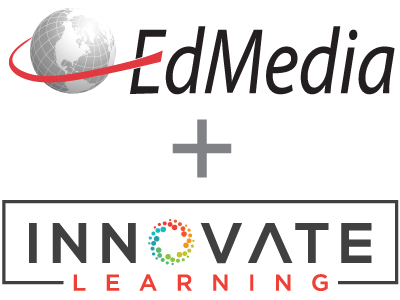 Student Response Systems: A Cure for Lecturalgia?
PROCEEDINGS
EdMedia + Innovate Learning, in Vienna, Austria ISBN 978-1-880094-65-5 Publisher: Association for the Advancement of Computing in Education (AACE), Waynesville, NC
Abstract
Abstract: The most frequent cause of lecturalgia (painful lecture) is students' inability to maintain attention (McLauglin and Mandin, 2001). In order to address this problem many universities have turned to the student response system (SRS) to facilitate student interaction. The most frequently reported benefits of a SRS are that students perceive lectures to be more interactive, engaging, and enjoyable. However, little research has been conducted with large sections of education students. The general motivation for this study was to determine whether the ailment of lecturalgia can be cured by using SRS to facilitate increased interaction and engagement in large lecture classes of pre-service teachers. Results support previous findings. In addition, for instructors who are already using interactive teaching techniques, this study suggests the use of a SRS offers greater efficiency and accuracy.
Citation
Johnson, T. & Meckelborg, A. (2008). Student Response Systems: A Cure for Lecturalgia?. In J. Luca & E. Weippl (Eds.), Proceedings of ED-MEDIA 2008--World Conference on Educational Multimedia, Hypermedia & Telecommunications (pp. 4709-4717). Vienna, Austria: Association for the Advancement of Computing in Education (AACE). Retrieved January 18, 2020 from https://www.learntechlib.org/primary/p/29042/.
Keywords
References
View References & Citations Map
Astin, A.W. (1993). What matters in college? Four critical years revisited (San Francisco, CA, Jossey-Bass).
Bligh, D.A. (2000). What's the Use of Lectures? San Francisco: Jossey-Bass.
Boyle, J.T., & Nicol, D.J. (2003). Using classroom communication systems to support interaction and discussion in large class settings. Association for Learning Technology Journal, 11(1), 43–57.
Bruner, J.S. (1961). The act of discovery. Harvard Educational Review, 31(1), 21–32.
Bunce, D.M., VandenPlas, J.R., and Havanki, K.L. (2006). Comparing the effectiveness on student achievement of a student response system versus online WebCT quizzes. Journal of Chemical Education, 83(3), 488–493.
Burnstein, R.A., and Lederman, L.M. (2001). Using wireless keypads in lecture classes. The Physics Teacher, 39(1), 8–11.
Clark, R.E. & Sugrue, B.M. (1991). Research on instructional media, 1978-1988. In G.J.Anglin (Ed.) Instructional technology: past, present, and future (pp.327-343). Colorado: Libraries unlimited: Englewood.
Cutts, Q., Kennedy, G., Mitchell, C., and Draper, S. (2004). Maximizing Dialogue in Lectures Using Group Response Systems. International Conference Computers and Advanced Technology in Education, 2004, International Association of Science and Technology for Development, Kauai, Hawaii. 421-426.
Draper, S.W., & Brown, M.I. (2004). Increasing interactivity in lectures using an electronic voting system. Journal of Computer Assisted Learning, 20, 81-94.
Draper, S., Cargill, J., and Cutts, Q. (2002). Electronically enhanced classroom interaction. Australian Journal of Educational Technology,18(1), 13–23.
Elliot, C. (2003). Using a personal response system in economics teaching. International Review of Economics Education, 1(1), 80–86.
Fies, C. & Marshall, J. (2006). Classroom Response Systems: A Review of the Literature, Journal of Science Education and Technology, 15(1), 101-109.
Gagne, R. (1985). The Conditions of Learning (4th ed.). New York: Holt, Rinehart& Winston.
Graham C., Tripp, T., Seawright, L., & Joeckeliii, G. (2007). Empowering or compelling reluctant participators using audience response systems, Active Learning in Higher Education, 8(3), 233–258.
Halloran, L. (1995). A comparison of two methods of teaching: computer managed instruction and keypad questions versus traditional classroom lecture. Computers in Nursing, 13(6), 285–288.
Havill, D. (2007). Piloting a Personal Response System at an Arabic University. World Conference on Educational Multimedia, Hypermedia and Telecommunications 2007. Association for the Advancement of Computing in Education. Chesapeake, VA. 2219-2228.
Mayo, E. (1977). The Human Problems of an Industrial Civilization, New York: Arno Press, 55–98.
McLauglin, K. And Mandin, H. (2001). A schematic approach to diagnosing and resolving lecturalgia, Medical Education 35(1),1135-1142.
Paschal, C.B. (2002). Formative assessment in physiology teaching using a wireless classroom communication system. Advances in Physiology Education, 26(1), 299–308.
Poulis, J., Massen, C., Robens, E., & Gilbert, M. (1998). Physics lecturing with audience paced feedback. American Journal of Physics, 66(5), 439–441.
Roschelle, J., Penuel, W.R., and Abrahamson, L. (2004). The networked classroom. Educational Leadership, 61(5), 50–54.
Scheele, N., Wessels, A., Effelsberg, W., Hofer, M., & Fries, S. (2005). Experiences with interactive lectures– considerations from the perspective of Educational Psychology and Computer Science. International Conference on Computer Supported Collaborative Learning, 2005, The International Society of the Learning Sciences, Taipei, Taiwan. 547 – 556.
Smith, B. (2001). Just give us the right answer. In H. Edwards, B. Smith, & G. Webb (Eds.). Lecturing. Case studies, experience and practice (pp. 123-129). London: Kogan.
Van Dijk, L.A., van den Ber, G.C., and van Keulen, H. (2001). Interactive lectures in engineering education. European Journal of Engineering Education, 26(1), 15–18.
Wit, E. (2003). Who wants to be… the use of a personal response system in statistics teaching. MSOR Connections, 3(2), 14-20.
These references have been extracted automatically and may have some errors. Signed in users can suggest corrections to these mistakes.
Suggest Corrections to References