You are here: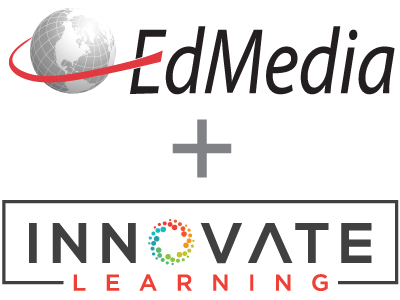 Perceived Value of Online Discussions: Perceptions of Engineering and Education Students
PROCEEDINGS
Peggy Ertmer, Purdue University, United States ; Nuray Temur Gedik, Middle East Technical University, Turkey ; Jennifer Richardson, Tim Newby, Purdue University, United States
EdMedia + Innovate Learning, in Vienna, Austria ISBN 978-1-880094-65-5 Publisher: Association for the Advancement of Computing in Education (AACE), Waynesville, NC
Abstract
This study compared how undergraduate students in an introductory computer engineering course (n=152) and an introductory educational technology course (n=309) at a large Midwestern university responded to the use of supplementary online discussions in their courses. Data were collected via online surveys and course discussion boards. After participating in two-five online discussions, students shared their perceptions regarding the usefulness of the discussions to their learning. Students described both benefits and limitations and provided suggestions for using discussions in more meaningful ways.
Citation
Ertmer, P., Temur Gedik, N., Richardson, J. & Newby, T. (2008). Perceived Value of Online Discussions: Perceptions of Engineering and Education Students. In J. Luca & E. Weippl (Eds.), Proceedings of ED-MEDIA 2008--World Conference on Educational Multimedia, Hypermedia & Telecommunications (pp. 4679-4687). Vienna, Austria: Association for the Advancement of Computing in Education (AACE). Retrieved December 6, 2019 from https://www.learntechlib.org/primary/p/29038/.
Keywords
References
View References & Citations Map
Bourne, J., Harris, D., & Mayadas, F. (2005). Online engineering education: Learning anywhere, anytime. Journal of Engineering Education, 94, 121-146.
Carswell, L., Thomas, P., Petre, M., Price, B., & Richards, M. (2000). Distance education via the Internet: The student experience. British Journal of Educational Technology, 31(1), 29-46.
Dundis, S., & Benson, S. (2003). Building more effective virtual teams: An examination of the task variable in online group problem-solving. International Journal on E-Learning, October-December, 24-38.
Ebenezer, J.V., Lugo, F., Beirnacka, B., & Puvirajah, A. (2003). Community building through electronic discussion boards: Pre-service teachers' reflective dialogues on science teaching. Journal of Science Education and Technology, 12(4), 397-411.
Ertmer, P.A., Newby, T.J., & MacDougall, M. (1996). Students' responses and approaches to case-based instruction: The role of reflective self-regulation. American Educational Research Journal, 33, 719-752.
Funaro, G.M., & Montell, F. (1999). Pedagogical roles and implementation guidelines for online communication tools. Asynchronous Learning Network Magazine, 3(2), 1999. Retrieved January 15, 2008, from http://www.sloan-C.org/publications/magazine/v3n2/funaro.asp
Gunawardena, C. & Zittle, F. (1997). Social presence as a predictor of satisfaction within a computer mediated conferencing environment. American Journal of Distance Education, 11(3), 8-26.
Guzdial, M., Ludovice, P., Realff, M., Morley, T., Carroll, K., & Ladak, A. (2001). The challenge of collaborative learning in engineering and math. 31st Annual Frontiers in Education Conference Proceedings,.1, T3B-24-9.
Kear, K. (2002). Using asynchronous discussion tools in engineering education. In E-Technologies in Engineering Education: Learning Outcomes Providing Future Possibilities. A United Engineering Foundation Conference.
Ko, S., & Rossen, S. (2001). Teaching online: A practical guide. Boston: Houghton Mifflin.
Land, S.M., & Dornisch, M.M. (2001). A case study of student use of asynchronous bulletin board systems (BBS) to support reflection and evaluation. Journal of Educational Technology Systems, 30, 365-377.
National Science Foundation (1996). Shaping the future. Technical Report no. NSF 96-139. Washington DC.
Oblinger, D., & Oblinger, J. (2005). Is it age or IT: First steps toward understanding the Net Generation. In D.G. Oblinger& J.L. Oblinger (Eds.), Educating the Net Generation: An EDUCAUSE e-book (P.2.1-2.20).
Richardson, J.C., & Newby, T. (2006). The role of students' cognitive engagement in online learning. The American Journal of Distance Education, 20(1), 23-37.
Spatariu, A., Quinn, L.F., & Hartley, K. (2007). A review of research on factors that impact aspects of online discussions quality. TechTrends, 51(3), 44-48
Strobel, J., Cernusca, D., & Jonassen, D.H. (2004). Different majors-different epistemological beliefs? Academic Exchange Quarterly, Spring, 208-211.
Toledo, C. (2006). "Does your dog bite?" Creating good questions for online discussions. International Journal of Teaching and Learning in Higher Education, 18(2), 150-154.
Wigfield, A. (1994). The role of children's achievement values in self-regulation of their learning outcomes. In D.H. Schunk & B.J. Zimmerman (Eds.), Self-regulation of learning and performance: Issues and educational applications (pp. 101-124). Hillsdale, NJ: Erlbaum.
Wu, D., & Hiltz, S.R. (2004). Predicting learning from asynchronous online discussions. Journal of Asynchronous Learning Networks, 8. Retrieved March 5, 2005, from http://www.sloan-C.org/publications/jaln/v8n4/index.asp Xie, K., Debacker, T.K., & Ferguson, C. (2006). Extending the traditional classroom through online discussion: The role of student motivation. Journal of Educational Computing Research, 34 (1), 67-89.
These references have been extracted automatically and may have some errors. Signed in users can suggest corrections to these mistakes.
Suggest Corrections to References