You are here: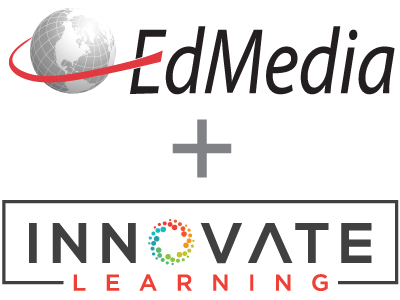 Are We Ready For the "Paradigm 2.0" in Education
PROCEEDINGS
Danuse Bauerova, VSB-Technical University, Faculty of Economics, Czech Republic ; Maria Luisa Sein-Echaluce, C.P.S. University of Zaragoza, Spain
EdMedia + Innovate Learning, in Vienna, Austria ISBN 978-1-880094-65-5 Publisher: Association for the Advancement of Computing in Education (AACE), Waynesville, NC
Abstract
The Web 2.0 technology is here – it has been created and offered to all branches of science. But has 'Learning 2.0' automatically arrived as well? We would not have made any progress beyond medieval medicine if we had not abandoned its paradigm that assumed that all diseases are based on imbalances in our blood. Improvement in the quality of medicine would be limited to searching for superior methods and forms of blood-letting. Is there any parallel to education? The heart of the changes includes divergence from a linearly coordinated system with teacher in the middle. Criteria system for the evaluation of the quality of education is diametrically different from the previous one. Individual criteria can be formulated exactly by copying changes indicated above, summarized under the veil of a change of paradigm of education.
Citation
Bauerova, D. & Sein-Echaluce, M.L. (2008). Are We Ready For the "Paradigm 2.0" in Education. In J. Luca & E. Weippl (Eds.), Proceedings of ED-MEDIA 2008--World Conference on Educational Multimedia, Hypermedia & Telecommunications (pp. 4025-4031). Vienna, Austria: Association for the Advancement of Computing in Education (AACE). Retrieved October 15, 2019 from https://www.learntechlib.org/primary/p/28945/.
Keywords
References
View References & Citations Map
Bauerova, D. And Sein-Echaluce, M.L. (2007): Herramientas y metodolog í as para el trabajo cooperativo en red en la Universidad. Revista Interuniversitaria de Formación del Profesorado. Nº 58, Volume 21(1), ISSN: 0213-8464. 69-83.
Bauerova, D. And Sein-Echaluce, M.L. (2007): Open dialog as a tool for university education, In: ITI 2007 Proceedings of the 29th International Conference on Information Technology Interfaces, Cavtat, Croatia, June 25-28, 2007, IEEE Catalog Numer 07EX1589, ISBN 978-953-7138-09-7. ISSN 1330-1012, University of Zagreb. 33-38/792.
Collis, B., & Moonen, J. (2001): Flexible learning in a digital world: Experiences and expectations. London: Kogan Page. ISBN Hardback: 07494 33728, Softback 07494 3371X.
Dirckinck-Holmfeld, L., Sorensen, E.K., Ryberg, T., Buus, L. (2004): A Theoretical Framework for Designing Online Master Communities of Practice. In Proceedings of the Forth International Networked Learning Conference (NLC2004) held April 5-7, at Lancaster University, UK. ISBN: 1-86220-150-1. 267-273.
Gil, J.J., Fidalgo A. & Sein-Echaluce, M.L. (2004): The knowledge Networks as an Innovation to Improve the Quality of University Teaching. In: Proceedings of EDMEDIA 2004 World Conference on Educational Multimedia, Hypermedia& Telecommunications. Lugano, Suiza.
Jackson Norman (2004): Exploring the Concept of Metalearning, Paper from seminar on MetaLearning, Middlesex University, Downloaded from www.iclml.com , University of Surrey and UK Learning and Teaching Support Network Generic Centre [2007/05/20].
Oliver, R., Herrington, J. (2001): Teaching and Learning Online. Centre for Research in Information technology and Communications Edit Cowan University, Western Australia, ISBN 0-7298-0513-1 paper, O-7298-0514-X pdf; 1. O´ Reilly, T. What is Web 2.0. (2006): Design Patterns and Business Models for the Next Generation of Software. Http://www.oreillynet.com/pub/a/oreilly/tim/news/2005/09/30/what-is-web-20.html [2006/11/09].
Pepper de Callier J. (2007): Cesta nahoru LII, Posedlost kontrolou znemo ž (cid:3)uje v ý voj; Hospodá(cid:1)ské noviny, Kariéra. 30.4.2007.
Zvacek, S. (2007): Beyond Button Pushing. Integrating Technology Literacy into Our Teaching. What Makes an Online Course" Excellent?" University of Kansas, Lawrence. Online seminar VSB-TU Ostrava. Http://was.vsb.cz/mediasite/viewer/ [2007/03/10].
These references have been extracted automatically and may have some errors. Signed in users can suggest corrections to these mistakes.
Suggest Corrections to References