You are here: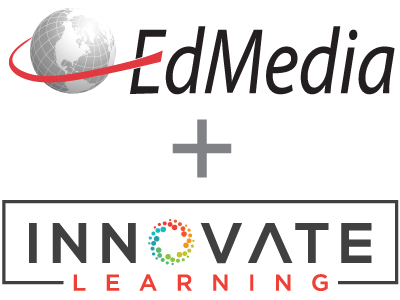 The Online Acculturation of Chinese Student 'Sojourners'
PROCEEDINGS
Rainbow Chen, Sue Bennett, University of Wollongong, Australia ; Karl Maton, University of Sydney, Australia
EdMedia + Innovate Learning, in Vancouver, Canada ISBN 978-1-880094-62-4 Publisher: Association for the Advancement of Computing in Education (AACE), Waynesville, NC
Abstract
This paper presents a work-in-progress research project that explores the acculturation of Chinese student 'sojourners' to online learning at an Australian university. Building on Berry's (1980, 2005) acculturation frameworks, this project examines the processes of change in the students' perceptions of online learning and the strategies they use to adapt to online learning. The research consists of two parts: a pilot study and the main study. The aims of this paper are to explain why Berry's frameworks have been chosen for this investigation and to report on the pilot study findings. The overall results indicate a strong clash of educational values and practices between this student group's heritage and host cultures, pointing to a number of adaptation challenges that may be exacerbated by online learning. The main study is currently being conducted. It is expected that a refined framework for conceptualizing the participants' online acculturation experiences will be developed based on the findings of the main study.
Citation
Chen, R., Bennett, S. & Maton, K. (2007). The Online Acculturation of Chinese Student 'Sojourners'. In C. Montgomerie & J. Seale (Eds.), Proceedings of ED-MEDIA 2007--World Conference on Educational Multimedia, Hypermedia & Telecommunications (pp. 2744-2752). Vancouver, Canada: Association for the Advancement of Computing in Education (AACE). Retrieved April 9, 2020 from https://www.learntechlib.org/primary/p/25759/.
Keywords
References
View References & Citations Map
Anderson, T. (2004). Toward a theory of online learning. In T. Anderson& F. Elloumi (Eds.), Theory and practice of online learning (pp. 33-60). Athabasca, Alberta: Athabasca University.
Ballard, B., & Clanchy, J. (1991). Teaching students from overseas: A brief guide for lecturers and supervisors. Melbourne: Longman Cheshire.
Bernstein, B. (1971). On the classification and framing of knowledge. In M.F.D. Young (Ed.), Knowledge and Control: New directions for the sociology of education (pp. 47-69). London: Collier-Macmillan.
Berry, J.W. (1980). Acculturation as varieties of adaptation. In A. Padilla (Ed.), Acculturation, theory, models, and some new findings (pp. 9-25). Boulder: Westview Press.
Berry, J.W. (2005). Acculturation: Living successfully in two cultures. International Journal of Intercultural Relations, 29(6), 697-712.
Berry, J.W., & Sam, D.L. (1997). Acculturation and adaptation. In J.W. Berry, M.H. Segall & C. Kagitcibasi (Eds.), Handbook of cross-cultural psychology (Vol. 3, pp. 291-326). Boston: Allyn and Bacon.
Biggs, J. (1987). The Study Process Questionnaire (SPQ): Manual. Melbourne: Australian Council for Educational Research.
Catterick, D. (2007). Do the philosophical foundations of online learning disadvantage non-Western students? In A. Edmundson (Ed.), Globalized e-learning cultural challenges (pp. 116-129). Hershey, PA: Information Science Pub.
Furnham, A. (1988). The adjustment of sojourners. In Y.Y. Kim& W.B. Gudykunst (Eds.), Cross-cultural adaptation: Current approaches (pp. 42-61). Newbury Park, Calif.: Sage Publications.
Grave, T.D. (1967). Psychological acculturation in a tri-ethnic community. Southwestern Journal of Anthropology, 23, 337–350.
Ku, H.Y., & Lohr, L.L. (2003). A case study of Chinese students' attitudes toward their first online learning experience. Educational Technology, Research and Development, 51(3), 95-102.
Lauzon, A. (1999). Situating cognition and crossing borders: Resisting the hegemony of mediated education. British Journal of Educational Technology, 30(3), 261-276.
Ramsden, P. (2003). Learning to teach in higher education (2nd ed.). London; New York: RoutledgeFalmer.
Redfield, R., Linton, R., & Herskovits, M.J. (1936). Memorandum for the Study of Acculturation. American Anthropologist, New Series, 38(1), 149-152.
Smith, P.J., Coldwell, J., Smith, S.N., & Murphy, K.L. (2005). Learning through computer-mediated communication: A comparison of Australian and Chinese heritage students. Innovations in Education and Teaching International, 42(2), 123-134.
Thompson, L., & Ku, H.-Y. (2005). Chinese graduate students' experiences and attitudes toward online learning. Educational Media International, 42, 33-47.
Tu, C.-H. (2001). How Chinese perceive social presence: An examination of interaction in online learning environment. Educational Media International, 38, 45-60.
Ward, C. (2001). The A, B, Cs of acculturation. In D.R. Matsumoto (Ed.), The handbook of culture and psychology (pp. 411445).
These references have been extracted automatically and may have some errors. Signed in users can suggest corrections to these mistakes.
Suggest Corrections to References