You are here: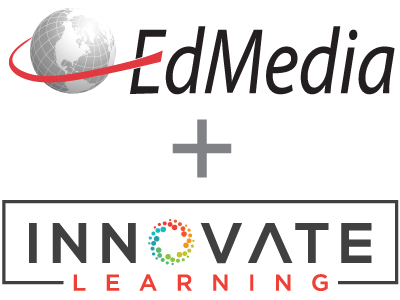 New approaches to curriculum in order to meet the demands of knowledge-based society: The description of an EFL specialization program as an activity system
PROCEEDINGS
Zsuzsanna Angeli, Kodolányi János University College Hungary, Hungary
EdMedia + Innovate Learning, in Vancouver, Canada ISBN 978-1-880094-62-4 Publisher: Association for the Advancement of Computing in Education (AACE), Waynesville, NC
Abstract
Abstract: This paper reports on the demands that knowledge-based society makes on teaching practices and how these might be met with the reconceptualization of the curriculum. New approaches to curriculum and assessment are discussed which might play an important role in transforming future teaching practices. The pedagogical and curricular perspectives related to the integration of ICTs into such a program are elaborated on. An EFL specialization program is described, which is placed within a complex activity system and it is presented in the light of the new skills and competencies that EFL teachers need.
Citation
Angeli, Z. (2007). New approaches to curriculum in order to meet the demands of knowledge-based society: The description of an EFL specialization program as an activity system. In C. Montgomerie & J. Seale (Eds.), Proceedings of ED-MEDIA 2007--World Conference on Educational Multimedia, Hypermedia & Telecommunications (pp. 2494-2501). Vancouver, Canada: Association for the Advancement of Computing in Education (AACE). Retrieved November 17, 2019 from https://www.learntechlib.org/primary/p/25722/.
References
View References & Citations Map
Allwright, D. (1991). The death of the method. CRILE Working Paper 10. Lancaster, UK: Center for Research in Education, University of Lancaster.
Bachman, L.F. (1990). Fundamental considerations in language testing. Oxford: Oxford University Press.
Collis, B., & Moonen, J. (2001). Flexible learning in a digital world: Experiences and expectations. London: Kogan Page.
Cumming, J.J. (2001). Avoiding the t raps: Literacy demands as cognitive demands. In J.J. Cumming& C.M. Wyatt-Smith (Eds.), Literacy and the curriculum: Success in senior secondary schooling (pp. 157-169). Melbourne: Australian Council for Educational
Egbert, J., Paulus, T.M., & Nakamichi, Y. (2002). The impact of CALL instruction on classroom computer use: A foundation for rethinking technology in teacher education. Language Learning& Technology, 6(3), 108-126. Retrieved April 12, 2003, from http://llt.msu.edu/vol6num3/pdf/egbert.pdf
Engeström, Y. (1987). Learning by expanding: An activity-theoretical approach to developmental research. Helsinki: Orienta-Konsultit.
Engeström, Y. (1999). Activity theory and individual and social transformation. In Y. Engeström, R. Miettinen& R. Punamäki (Eds.), Perspectives on activity theory (pp. 19-38). Cambridge, UK: Cambridge University Press.
Grossman, P.L., Smagorinsky, P., & Valencia, S. (1999). Appropriating tools for teaching English: A theoretical framework on learning to teach. American Journal of Education, 108(1), 1-29.
Hasu, M., & Engeström, Y. (2000). Measurement in action: An activity-theoretical perspective on producer-user interaction. International Journal of Human Computer Studies, 53(1), 61-89.
Hemard, D. (2003, May). Enhancing online CALL design: The case for evaluation. Paper presented at WorldCALL 2003. Banff, Alberta, Canada.
Hubbard, P. (2004). Learner training for effective use of CALL. In S. Fotos & C. Browne (Eds.), New perspectives on CALL for second language classrooms (pp. 45-67). Mahwah, NJ: Lawrence Erlbaum Associates.
Kalantzis, M., Cope, B, & Harvey, A. (2003). Assessing multiliteracies and the new basics. Assessment in Education, 10(1), 15-26.
Kárpáti, A. (2003, May). Az informatika hatása az iskola szervezetére, kommunikációs és oktatási-nevelési kultúrájára. Új Pedagógiai Szemle,, 2003(5), 38-49. Retrieved August 4, 2003 from http://www.oki.hu/printerFriendly.php?kod=2003-05-ta-KarpatiInformatika.html
Kress, G. (2000). Multimodality. In B. Cope& M. Kalantzis (Eds.), Multiliteracies. Literacy learning and the design of social futures (pp. 182-202). London and New York: Routledge.
Levy, M. (1997). Computer assisted language learning: Context and conceptualization. New York: Oxford University Press.
Levy, M. (2006). Effective use of CALL technologies: Finding the right balance. In R.P. Donaldson& M.A. Haggstrom (Eds), Changing language education through CALL (pp. 1-18). Milton Park, Abingdon, OX, UK and New York: Routledge.
Little, D. (1995). Learning as dialogue: The dependence of learner autonomy on teacher autonomy. System, 23(2), 175-181.
The New London Group. (1996). A pedagogy of multiliteracies: Designing social futures. Harvard Educational Review, 66(1), 60-91.
Rüschoff, B. (2004). Authenticity and the use of technology-enhanced authoring tools in language learning. In A. Chambers, J.E. Conacher & J. Littlemore (Eds.), ICT and language learning: Integrating pedagogy and practice (pp. 165-182). Birmingham, UK: The
Valiathan, P. (2002, August). Blended learning models. Learning circuits. Retrieved April 15, 2004, from http://www.learningcircuits.org/2002/aug2002/valiathan.html
Warschauer, M. (1996). Motivational aspects of using computers for writing and communication. In M. Warschauer (Ed.), Telecollaboration in foreign language learning: Proceedings of the Hawai'i symposium (pp. 29-46). Honolulu, HI: University of Hawai'i,
These references have been extracted automatically and may have some errors. Signed in users can suggest corrections to these mistakes.
Suggest Corrections to References