You are here: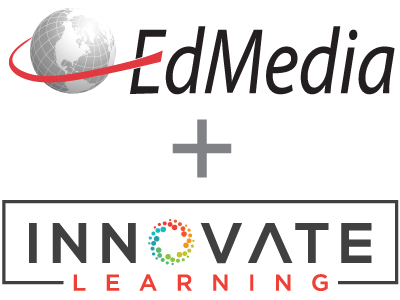 The Role of Intelligent Agents on Learner Performance
PROCEEDINGS
EdMedia + Innovate Learning, in Montreal, Canada ISBN 978-1-880094-56-3 Publisher: Association for the Advancement of Computing in Education (AACE), Waynesville, NC
Abstract
This paper explores the use of a male and a female intelligent agent in education. Qualitative analysis of learner performance, motivation, availability and support of the agents, agent gender, and human-like characteristics is presented. Our intelligent agents converse via speech and text with students on matters concerning the design and development of their electronic portfolio. Our contributions to the current literature are twofold. First, unlike current practices, we examine the use of intelligent agents over multiple sessions. Second, the dialogue between agents and learners is not predetermined. This allows the learners to be active participants in the learning process and interact with the agents as if they were interacting with an instructor, expert, or peer.
Citation
Veletsianos, G., Yerasimou, T. & Doering, A. (2005). The Role of Intelligent Agents on Learner Performance. In P. Kommers & G. Richards (Eds.), Proceedings of ED-MEDIA 2005--World Conference on Educational Multimedia, Hypermedia & Telecommunications (pp. 3638-3643). Montreal, Canada: Association for the Advancement of Computing in Education (AACE). Retrieved August 25, 2019 from https://www.learntechlib.org/primary/p/20645/.
References
View References & Citations Map
Atkinson, R.K. (2002). Optimizing Learning from Examples Using Animated Pedagogical Agents. Journal of Educational Psychology, 94(2), 416-427.
Baylor, A.L. (2002). Expanding pre-service teachers' metacognitive awareness of instructional planning through pedagogical agents. Educational Technology Research& Development, 50(2), 5-22.
Baylor, A.L., & Kim, Y. (2003). The Role of Gender and Ethnicity in Pedagogical Agent Perception. Proceedings of E-Learn (World Conference on E-Learning inCorporate, Government, Healthcare, & Higher Education), 2003, Phoenix, Arizona.
Bransford, J.D., Brown, A.L., & Cocking, R.R. (1999). How people learn: Brain, mind, experience, and school. Committee on Developments in the Science of Learning with additional material from the Committee on Learning Research and Educational Practice, National Research Council. Washington, DC: National Academy Press. Retrieved on Dec 10, 2004 from http://www.nap.edu/html/howpeople1/.
Cole, R., Vuuren, S.V., Pellom, B., Hacioglu, K., Ma, J., Movellan, J., Schwartz, S., Wade-Stein, D., Ward, W., & Yan, J. (2003). Perceptive Animated Interfaces: First Steps Toward a New Paradigm for Human-Computer Interaction. Proceedings of the IEEE, 91(9), September 2003.
Craig, S., Gholson, B., & Driscoll, D. (2002). Animated Pedagogical Agents Multimedia Educational Environments: Effects of Agent Properties, Picture Features, and Redundancy. Journal of Educational Psychology, 94(2), 428-434.
Glaser, B. & Strauss, A.L. (1967). The Discovery of Grounded Theory: Strategies for Qualitative Research. Chicago: Aldine De Gruyter.
Jonassen, D. (2000). Computers as Mindtools for Schools: Engaging Critical Thinking. Columbus: Prentice Hall.
Lester, J., Converse, S., Kahler, S., Barlow, T., Stone, B., & Bhogal, R. (1997). The persona effect: Affective impact of animated pedagogical agents. Proceedings of Human Computer Interaction (CHI), Association for Computing Machinery (ACM), 1997, 359-366.
Mayer, R.E., Dow, G.T., & Mayer, S. (2003). Multimedia Learning in an Interactive Self-Explaining Environment: What Works in the Design of Agent-Based Microworlds? Journal of Educational Psychology, 95(4), 806–813.
Mayer, R., & Moreno, R. (2004). Personalized Messages that Promote Science Learning in Virtual Environments. Journal of Educational Psychology, 96(1), 165-173.
Moreno, R., Mayer, R.E., Spires, H.A., & Lester, J. (2001). The case for social agency in computer-based teaching: Do students learn more deeply when they interact with animated pedagogical agents? Cognition and Instruction, 19(2), 117–213.
Witkin, H.A., Moore, C.A., Goodenough, D.R., & Cox, P.W. (1977). Field dependent and field independent cognitive styles and their educational implications. Review of Educational Research, 47, 1-64.
These references have been extracted automatically and may have some errors. Signed in users can suggest corrections to these mistakes.
Suggest Corrections to References