You are here: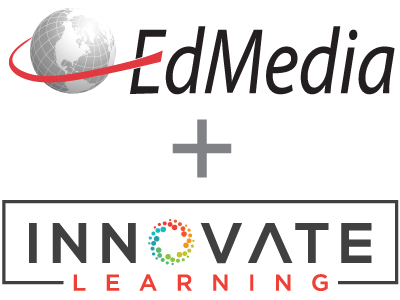 Collaborative Activities in a Traditional Self-Paced Individualised Distance Learning Setting
PROCEEDINGS
EdMedia + Innovate Learning, in Montreal, Canada ISBN 978-1-880094-56-3 Publisher: Association for the Advancement of Computing in Education (AACE), Waynesville, NC
Abstract
Drop out rates, an historical matter of concern in distance education, remain a subject of preoccupation in online courses. In order to improve courses completion rates, Cégep@distance, a post-secondary distance education institution, conducted a research implementing collaborative learning activities in online courses. It was hypothesised that the introduction of collaborative activities would facilitate student's contacts, thus enhancing peer-learning and help-seeking strategies, as well as enhance their motivation in a manner that would improve their persistence in the selected courses. A quasi-experimental research design was used to evaluate the impact of these collaborative activities on motivational dispositions and course persistence. Qualitative data were also gathered through semi-structured interviews with distance learners and tutors. Preliminary results show that in some conditions, collaborative learning activities may promote early engagement in the course.
Citation
Bruno, P. & Martine, C. (2005). Collaborative Activities in a Traditional Self-Paced Individualised Distance Learning Setting. In P. Kommers & G. Richards (Eds.), Proceedings of ED-MEDIA 2005--World Conference on Educational Multimedia, Hypermedia & Telecommunications (pp. 1977-1982). Montreal, Canada: Association for the Advancement of Computing in Education (AACE). Retrieved November 18, 2019 from https://www.learntechlib.org/primary/p/20364/.
Keywords
References
View References & Citations Map
Bourdages, L., & Delmotte, C. (2001). La persistance aux études universitaires à distance. Revue de l'enseignement à distance, 16(2), 23-36. <online> http://cade.athabascau.ca/vol16.2/bourdages-delmotte.html (retrieved 02/12/12).
Blay, T. (1994). How to Reactivate Drop-Outs. Epistolodidaktika, 1, 40-48.
Gibson, C.C. (1996). Toward an Understanding of Academic Self-Concept. Distance Education, 10, 23-36.
Glikman, V. (2002). Des cours par correspondance au "e-learning". Paris: Presses Universitaires de France.
Harasim, L. (1999). What Are we Learning About Teaching and Learning Online: An Analysis of the Virtual-U Field Trials. Simon Fraser University, Burnay, British Columbia, Canada, 12p. <online> http://www.telelearn.ca/g_access/news/vufieldtrials.pdf (retrieved 03/01/15).
Henri, F., & Lundgren-Cayrol C. (2001). Apprentissage collaboratif à distance: Pour comprendre et concevoir les environnements d'apprentissage virtuel. Québec : PUQ.
Hiltz, R.H., Coppola,N., Rotter,N., Turoff, T, Benbunan-Fich, R. (2000). Measuring the Importance of Collaborative Learning for the Effectiveness of ALN : A Multi-Measure, Multi-Method Approach. Journal of Asynchronous Learning Networks, <online> http://www.aln.org/alnweb/journal/Vol4_issue2/le/hiltz/le-hiltz.htm
Kember, D. (1989). A Longitudinal-Process Model of Drop-Out from Distance Education. Journal of Higher Education,. 60 (3), 278-301.
Joo, Y., Bong, M., Choi, H. (2000). Self-Efficacy for Self-Regulated Learning, Academic Self-Efficacy, and Internet Self-Efficacy in Web-based Instruction. Educational Technology Research& Development, 48(2), 5-17.
Jourdan, L.F. (2003). Differences in Predictors of Online and Classroom Performance. 14 t h International Conference on College Teaching and Learning, Jacksonville: FL., 117-125.
Lee, C.-Y. (2002). The Impact of Self-Efficacy and Task Value on Satisfaction and Performance in a Web-Based Course. PH.D. Dissertation, University of Central Florida, Orlando, Fl., 134 P. Linnenbrink, E.A.; Pintrich, P.R. (2002). Motivation as an Enabler for Academic Success. School Psychology Review, 31(3), 313-328.
Mayadas, A.F. (1997). Asynchronous Learning Networks: a Sloan Foundation Perspective. Journal of Asynchronous Learning Networks, 1(1). 1-16. Also available online: http://www.aln.org/alnweb/journal/jaln_Vol1issue1.htm #mayadas (Page consultée le 20 décembre 2004).
Morgan, C.K. & Tam, M. (1999). Unravelling the Complexities of Distance Education Student Attrition. Distance Education, 20(1), 96-108.
Moss, P.A. (1996) Enlarging the Dialogue in Educational Measurement: Voices from Interpretive Research Traditions. Educational Researcher, 25(1), 20-28,43.
Moshinskie, J. (2000). How to Keep E-Learners from E-Scaping. E-Lite Think Tank, White paper #1, 12 P. <online> http://hsb.baylor.edu/html/moshinsk/ELITE/eLITE%201%20-%20Motivate.doc (retrieved 03/01/18).
Owston, R.D. (2000). A Meta-Evaluation of Six Cases Studies of Web-Based Learning. American Educational Research Association. <online> http://eduserv.edu.yorku.ca/~ron_owston/aera2000.html (retrieved 04/12/20).
Parker, A. (1999). A Study of Variables that Predict Dropout from Distance Education. International Journal of Educational Technology, 1 (2) 2, 1-10.
Philips, R. & Merisotis, J. (1999). What's the Difference? A Review of Contemporary Research on the Effectiveness of Distance Learning in Higher Education. Washington, The Institute for Higher Education policy, 42 P.
Pithers, B. & Twyford, K. (2000). The Effect of Telephone Contact as a Means of Student Support in Distance Education. Australian& New Zealand Journal of Vocational Education Research, 8, 91-109.
Pintrich, P.R., Smith, D.A.F., Garcia, T., McKeachie, W. (1991). A Manual for the Use of the Motivated Strategies for Learning Questionnaire (MSLQ). Ann Arbor, The University of Michigan, 76 P.
Pintrich, P.R. (1999). The role of Motivation in Promoting and Sustaining Self-Regulated Learning. International Journal of Educational Research, 31, 459-470.
Rekkedal, T. (1993) Practice Related Research in Large Scale Distance Education. Umea, Nordisk Conference. <online> http://www.nettskolen.com/pub/artikkel.xsql?artid=136 (retrieved 04/01/15).
Salmon, G. (2000). E-Moderating: The Key to Teaching and Learning Online. London: Kogan Page.
Scalese, E.R. (2001). What Can a College Distance Education Program Do To Increase Persistence and Decrease Attrition? Journal of Instruction Delivery Systems, 15, 16-20.
Taplin, M., Yum, J.C.K., Jegede, O., Fan, R., Chan M.S. (2001). Help-Seeking Strategies Used by High-Achieving and Low-Achieving Distance Education Students. Journal of distance education, 16(1), 56-69.
Tinto, V. (1987). Leaving College: Rethinking the Causes and Cures of Student Attrition. Chicago: The University of Chicago Press.
Vygotsky, L.S. (1978). Mind and society: The development of higher mental processes. Cambridge, MA: Harvard University Press.
These references have been extracted automatically and may have some errors. Signed in users can suggest corrections to these mistakes.
Suggest Corrections to References