You are here: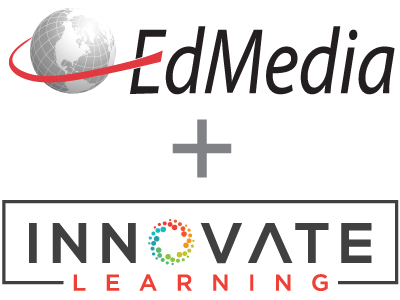 Contribution of the Use of an Educational Software to Students' Conceptual Change about Mechanical Interactions
PROCEEDINGS
EdMedia + Innovate Learning, in Montreal, Canada ISBN 978-1-880094-56-3 Publisher: Association for the Advancement of Computing in Education (AACE), Waynesville, NC
Abstract
Mechanical interactions and their applications described by Newton's 3rd law constitute a difficult conceptual field to a large number of students as far as conceptual comprehension is concerned, aiming at the connection to the other two laws of motion. An initial research with 451 Greek students (aged 11-16 years) revealed their empirical conceptions about those concepts and informed the design and development of the educational software "Interactions between Objects" within the framework of social constructivism, aiming at transforming students' empirical ideas into scientific views, by using cognitive conflict processes and 'run my model' features. In this study, we present the transformation of students' empirical ideas, after teaching interventions with the use of the software "Interactions between Objects", and its contribution in students' conceptual change about the concept of mechanical interaction and its applications in a variety of everyday life situations of interaction between objects.
Citation
Solomonidou, C. & Kolokotronis, D. (2005). Contribution of the Use of an Educational Software to Students' Conceptual Change about Mechanical Interactions. In P. Kommers & G. Richards (Eds.), Proceedings of ED-MEDIA 2005--World Conference on Educational Multimedia, Hypermedia & Telecommunications (pp. 1908-1915). Montreal, Canada: Association for the Advancement of Computing in Education (AACE). Retrieved November 19, 2019 from https://www.learntechlib.org/primary/p/20354/.
Keywords
References
View References & Citations Map
Brown, D. & Clement, J. (1987). Misconceptions Concerning Newton's Law of Action and Reaction: The Underestimated Importance of the Third Law. In J.D. Novak (Ed.) Proceedings of the 2nd International Seminar on Misconceptions and Educational Strategies in Science and Mathematics. Cornell University, Ithaca, vol. III, pp. 3953.
Driver, R. & Oldham, V. (1986). A Constructivist Approach to Curriculum Development in Science. Studies in Science Education, 12, 105-122.
Duit, R. & Treagust, D. (1998). Learning in Science: From Behaviourism Towards Social Constructivism and Beyond. In B.J. Fraser& K.G. Tobin (Eds.) International Handbook of Science Education. Kluwer Academic Publishers, Dordrecht, pp. 3-25.
Goldman, J.D. & Krause, J. (2001). Interactive Multimedia Collaborative Strategies Employed by Upper Primary School Students: A Case Study. Educational Practice and Theory, 23 (2), 61-80.
Guzetti, B.J., Snyder, T.E., Glass, G.V. & Gamas W.S. (1993). Promoting Conceptual Change in Science: A Comparative Meta-Analysis of Instructional Interventions from Reading Education and Science Education. Reading Research Quarterly, 28, 116-159.
Maloney, D.P. (1984). Rule Governed Approaches to Physics-Newton's Third Law. Physics Education, 19, 37-42.
Kolokotronis, D. & Solomonidou, C. (2003). A Step-by-Step Design and Development of an Integrated Educational Software to Deal with Students' Empirical Ideas about Mechanical Interaction. Education and Information Technologies, 8 (3), 229-244.
Kunz, P. (2004). The Next Generation of Learning Management System (LMS): Requirements from a Constructivist Perspective. In L. Cantoni& C. McLoughlin (Eds.) Proceedings od ED-MEDIA 2004, Lugano, Switzerland: AACE, pp. 300-307.
Raghavan, K. & Glaser, R. (1995). Model-based Analysis and Reasoning in Science: the MARS Curriculum. Science Education, 79, 37-61.
Solomonidou, C. (2000). Conceptual Difficulties for a Subject Always Being Actual, Newtonian Dynamics. Use of appropriate Educational Software for Constructive Teaching. Physics Review, 31, 29-42 (in Greek).
Solomonidou, C. & Kolokotronis, D. (2001). Interactions Between Bodies: Students' (aged 11-16) Empirical Ideas and Design of Appropriate Educational Software. Themes in Education, 2 (2-3), 175-210.
Viennot, L. (1979). Spontaneous Reasoning in Elementary Dynamics. European Journal of Science Education, 1 (2), 205-221.
Scott, P. (1998). Teacher talk and meaning making in science classrooms: a Vygotskian analysis and review. Studies in Science Education, 32, 45-80.
Scott, P., Asoko, H. & Driver, R. (1992). Teaching for Conceptual Change: A Review of Strategies. In R. Duit, F. Goldberg& H. Niedderer (Eds.) Research in Physics Learning: Theoretical Issues and Empirical Studies. Institute for Science Education at the University of Kiel, Germany, pp. 310-329.
Vygotsky, L.S. (1978). Mind in Society: The Development of Higher Psychological Processes. Harvard University Press, Cambridge, MA.
These references have been extracted automatically and may have some errors. Signed in users can suggest corrections to these mistakes.
Suggest Corrections to References