You are here: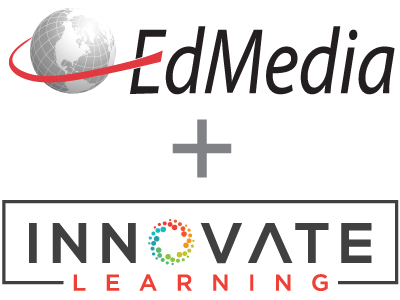 Effective Practices in Online Collaborative Learning In Campus-based Courses
PROCEEDINGS
EdMedia + Innovate Learning, in Montreal, Canada ISBN 978-1-880094-56-3 Publisher: Association for the Advancement of Computing in Education (AACE), Waynesville, NC
Abstract
The aim of this paper is to identify effective practices related to online collaborative learning (OCL) in campus-based courses in higher education. Three different perspectives were selected by instructors as conducive to online collaboration in campus-based courses: the reflective practitioner perspective, the critical thinking perspective, and the project-based learning perspective. Data were gathered in diverse contexts and over a range of periods from three years to one month. Analytical approaches were aligned with the three perspectives identified. Results show that online collaborative learning monitored through discourse analysis can support instructors in their efforts to match intentions with learning outcomes thus leading to more effective practices.
Citation
Laferriere, T., Murphy, E. & Campos, M. (2005). Effective Practices in Online Collaborative Learning In Campus-based Courses. In P. Kommers & G. Richards (Eds.), Proceedings of ED-MEDIA 2005--World Conference on Educational Multimedia, Hypermedia & Telecommunications (pp. 1878-1885). Montreal, Canada: Association for the Advancement of Computing in Education (AACE). Retrieved November 19, 2019 from https://www.learntechlib.org/primary/p/20350/.
Keywords
References
View References & Citations Map
Aviv, R., and Golan, G. (1998). Pedagogical communication patterns in collaborative telelearning. Journal of Educational Technology Systems, 26(3), 201-208.
Bransford, J., Brown, A., and Cocking, R. (1999). How people learn: Brain, mind, and school. Washington, DC: National Academic Press.
Bereiter, C., and Scardamalia, M. (1996) Rethinking Learning. In Olson, D.R. And Torrance, N. (Eds.) The Handbook of Education and Human Development: New Models of Learning, teaching, and Schooling (485-513).
Biggs, J.B. (1996) Enhancing Teaching through Constructive Alignment. Higher Education, 32, 347-64.
Blanton, W.E., Moorman, G. And Trathen, W. (1998). Telecommunications and teacher education: A social constructivist review. Review of Research in Education, 23, 235-275.
Bonk, C.J., and King K.S. (Eds.) (1998). Electronic collaborators: learner-centered technologies for literacy, apprenticeship, and discourse. Mahwah, N.J.: L. Erlbaum Associates.
Bowden J, and Marton, F. (1998) The University of Learning: Beyond Quality and Competance in Higher Education. Kogan Page London.
Brandon, D.P., and Hollingshead, A.B. (1999). Collaborative learning and computer-supported groups. Communication Education, 48(2), 109-126.
Brett, C. (2004). Off-line Factors Contributing to Online Engagement. Technology, Pedagogy, and Education, 83(1), 83-96.
Brown, J.S., and Duguid, P. (2000). The social life of information. Cambridge, MA: Harvard Business School Press.
Brookfield, S., and Preskill, S. (1999). Discussion as a way of teaching. San Francisco: Jossey-Bass Inc.
Bruffee, K.A. (1993). Collaborative learning: Higher education, interdependence, and the authority of knowledge. Baltimore: Johns Hopkins University Press.
Campos, M.N., Laferrière, T., and Harasim, L. (2001). The post-secondary networked classroom: renewal of teaching practices and social interaction. Journal of Asynchronous Learning Networks, 5,2, 36-52. Available: http://www.aln.org/alnweb/journal/jalnvol5issue2v2.htm
Collins, A. (1992). Toward a design science of education. In E. Scanlon& T.O'Shea (Eds.), New directions in educational technology (pp. 15-22). New York: Springler-Verlag.
Collins, A. (1999). The changing infrastructure of education research. In E. Condliffe Lagemann, & L.S. Shulman (Eds.), Issues in education research (pp. 289-198). San Francisco: Jossey-Bass.
Derycke, A.C., and D'Halluin, C. (1995). Co-operative learning in the distance education of adults: Why, how, and first results from the Co-Learn Project. In B. Collis and G. Davies (Eds.), Innovative adult learning with innovation technologies (pp. 101-122). New York:
Graham, C.R., Allen, S., & Ure, D. (2003). Blended learning environments: A review of the research literature.Unpublished manuscript, Provo, UT.
Harasim, L.M., Hiltz, S.R., Teles, L, and Turoff, M. (1995). Learning networks: A field guide to teaching and learning online. Cambridge, MA: MIT Press.
Harrington, H. (1995). Fostering reasoned decisions: case-based pedagogy and the professional development of teachers. Teaching and Teacher Education, 11(3), 203-214.
Henri, J. (1992). Computer conferencing and content analysis. In A. Kaye, Collaborative learning through computer conferencing. Heidelberg: Springer-Verlag.
Koschmann, T.D., Myers, A.C., Feltovich, P.J., and Barrows, H.S. (1994). Using technology to assist in realizing effective learning and instruction: A principled approach to the use of computers in collaborative learning. The Journal of the Learning Sciences, 3, 219225.
Hogan, K. (1999). Thinking aloud together: A test of an intervention to foster students' collaborative scientific reasoning. Journal of Research in Science Teaching, 36(10), 1085-1109.
Mumford, E. (1996) Systems Design: Ethical Tools for Ethical Change. London: Macmillan.
Murphy, E. (2004). Recognizing and promoting collaboration in online asynchronous discussions. British Journal of Educational Technology 35(4), 421-431.
Newman, D.R., Webb, B., and Cochrane, C. (1995). A content analysis method to measure critical thinking in face-to-face and computer supported group learning. Interpersonal Computing and Technology Journal, 3(5), 56-77. [viewed 25 Mar 2002, verified 18 June 2004] http://www.qub.ac.uk/mgt/papers/methods/contpap.html[alsoathttp://www.emoderators.com/ipct-j/1995/n2/newman.html ]
Nizet, I., and Laferrière, T. (2005). Description des modes spontanés de co-construction de connaissances dans un forum électronique axé sur la pratique réflexive. Recherche et formation, 48,
Norris, S.P., and Ennis, R. (1989). Evaluating critical thinking. In R.J. Schwartz& D.N. Perkins (Eds), The practitioners' guide to teaching thinking series. Pacific Grove, CA: Midwest Publications.
Palloff, R.M., and Pratt, K. (1999). Building learning communities in cyberspace: Effective Strategies for the Online Classroom, Jossey-Bass Publishers, San Francisco.
Pawan, F., Paulus, T.M., Yalcin, S., Chang, C. (2003). Online learning: Patterns of engagement and interactions among in-service teachers. Language Learning& Technology. 7(3), 119-140. Available: http://llt.msu.edu/vol7num3/pdf/pawan.pdf [Verified 24 October
Ponta, D., Donzellini, G., and Markkanen, H. (2001). Electronic system design: an experiment of project-based learning on network. European Journal of Engineering Education, 26, (4), 375-390.
Scardamalia, M., and Bereiter, C. (1994) Computer Support for Knowledge-Building Communities. The Journal of the Learning Sciences, 3, 3, 265-283.
Schön, D.A. (1983). The reflective practitioner: How professionals think in action. New York: Basic Books.
Springer, L., Stanne, M.E., and Donovan, S.S. (1999). Effects of small-group learning on undergraduates in science, mathematics, engineering, and technology: A meta-analysis. Review of Educational Research, 69(1), 21-51.
Strommen, E. (1995). Cooperative Learning. Electronic Learning, March, 24-35.
Van Manen, M. (1977). Linking ways of knowing with ways of being practical. Curriculum Inquiry, 6(3), 205-228.
These references have been extracted automatically and may have some errors. Signed in users can suggest corrections to these mistakes.
Suggest Corrections to References