You are here: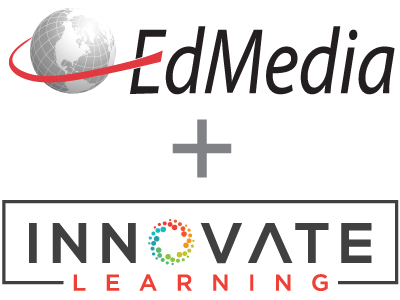 Understanding informal learning with technology: Insights for ICT integration
PROCEEDINGS
Robert Fitzgerald, University of Canberra, Australia
EdMedia + Innovate Learning, in Montreal, Canada ISBN 978-1-880094-56-3 Publisher: Association for the Advancement of Computing in Education (AACE), Waynesville, NC
Abstract
The creative and integrated use of ICT's within social constructivist models of learning is now essential if we are to effectively develop young learner's capabilities. For many learners, however, their formal use of ICT falls well short of their out-of-school uses. At home - and in other informal settings-many young people become leading users of new technologies without formal instruction. Moreover, the activities they choose to use are highly collaborative and intellectually engaging. There is a pressing need to understand this phenomenon particularly in terms of the nature of this informal learning. This paper argues that a more through understanding could provide lessons for the effective integration of ICT in formal learning contexts. It is anticipated that the models to emerge from this study will represent a crucial step in the development of more effective ICT integration models.
Citation
Fitzgerald, R. (2005). Understanding informal learning with technology: Insights for ICT integration. In P. Kommers & G. Richards (Eds.), Proceedings of ED-MEDIA 2005--World Conference on Educational Multimedia, Hypermedia & Telecommunications (pp. 948-954). Montreal, Canada: Association for the Advancement of Computing in Education (AACE). Retrieved October 21, 2019 from https://www.learntechlib.org/primary/p/20202/.
Keywords
References
View References & Citations Map
Arthur, L. (2001). Young children as critical consumers. Australian Journal of Language and Literacy. 24 (3), 182-186.
Becker, H.J. (2000) Findings from the teaching, learning and computing survey: is Larry Cuban right? Education Policy Analysis Archives, 8(51).
Brown, A.L. (1992). Design experiments: Theoretical and methodological challenges in creating complex interventions in classroom settings. Journal of Learning Sciences, 2(2), 141-178.
Carroll, J.M. (Ed.) (1991). Designing interaction: Psychology at the human-computer interface. Cambridge, UK: Cambridge University Press.
Collins, A. (1992). Toward a design science of education. In E. Scanlon& T.O'Shea (Eds.), New directions in educational technology (pp. 15–22). New York: Springer-Verlag.
Design-Based Research Collective. (2003). Design-based research: An emerging paradigm for educational inquiry. Educational Researcher, 32 (1), 5-8.
Downes, T. (2002). Blending play, practice and performance: children's use of the computer at home. Journal of Educational Enquiry, 3(2), 21-34.
Engeström, Y. (1999). Expansive visibilization of work: An activity-theoretical perspective. Computer-Supported Cooperative Work, 8, 63-93.
Fallows, D. (2004). The Internet and daily Life: Many Americans use the internet in everyday activities, but traditional offline habits still dominate. Washington, DC: Pew Internet& American Life Project.
Frommes, J. (2003). Computer games as part of children's culture. International Journal of Computer Game Research. 3(1). [Online]. Available: http://www.gamestudies.org/0301/fromme/. Gee, J.P. (2003). What videogames have to teach us about learning and literacy. New York: Palgrave/St. Martin'S.
Greenfield, P.M. & Cocking, R.R. (1994). Effects of interactive entertainment technologies on development. Journal of Applied Developmental Psychology, 15, 1-2.
Greenfield, P.M., Camaioni, L.E., & Ercolani, P. (1994) Cognitive socialization by computer games in two cultures: Inductive discovery or mastery of an iconic code? Journal of Applied Developmental Psychology, 15, 59–85.
Hutchins, E. (1995). Cognition in the wild. Cambridge, MA: The MIT Press.
Jonassen, D.H., Peck, K.L., & Wilson, B.G. (1999). Learning with technology: A constructivist perspective. NJ: Merril.
Kozma, R.B. (2003). Technology and classroom practices: An international study. Journal of Research on Technology in Education, 36(1), 1-14.
Kress, G. (2000). Multimodality. In B. Cope, & M. Kalantzis (Eds.), Multiliteracies: Literacy learning and the design of social futures (pp. 182-202). London: Routledge
Kuutti, K. (2001). Hunting for the lost user: From sources of error to active actors-and beyond. Paper presented at the Cultural Usability Seminar Media Lab, University of Art& Design, Helsinki, 24 April.
Laurillard, D. (2002). Rethinking university teaching, London: Routledge.
Lenhart, A., Simon, M. & Graziano, M. (2001). The internet and education, Washington, DC: Pew Internet& American Life Project.
Leontiev, A.N. (1978). Activity, consciousness, and personality. Englewood Cliffs, NJ: Prentice-Hall.
Luria, A.R. (1971). Towards the problem of the historical nature of psychological processes. International Journal of Psychology, 6, 259-272.
Marsh, J. (2000). Teletubby tales: Popular culture in the literacy curriculum. International Journal of Early Years Education, 7, 119-133.
Nardi, B. & O'Day, V. (1999). Information ecologies: Using technology with heart. Massachusetts: MIT Press.
Nardi, B. & Whittaker, S. (2002). The place of face to face communication in distributed work. In Distributed Work: New Research on Working across Distance Using Technology. P. Hinds & Sara Kiesler, eds. Massachusetts: MIT Press.
Nardi, B. (1996). Studying context. In B. Nardi (Ed). Context and consciousness. Massachusetts: MIT Press.
Pillay, H. (2003). An investigation of cognitive processes engaged in by recreational computer games players: Implications for skills of the future. Journal of Research on Technology in Education, 34 (3), 336-350.
Roblyer, M.D., Edwards, J., & Havriluk, M.A. (2002). Integrating educational technology into teaching. Columbus, OH: Prentice Hall.
Sefton-Green, J. (1998). Digital diversions: Youth culture in the age of multimedia. London: UCL Press.
Sefton-Green, J. (2004). Literature review in informal learning with technology outside school. Report 7. Bristol: NESTA Futurelab. [Online] http://www.nestafuturelab.org.
Smith, D., Ewing, R., Jasman, A., Jones, P. & Sullivan, G. (2003). Learning teaching and innovation: A review of literature on facilitating innovation in students, schools and teacher education with particular emphasis on mathematics, science and technology, Review of Teaching and Teacher Education, Canberra: DEST.
Somekh, B. (2004). Taking the sociological imagination to school: an analysis of the (lack of) impact of information and communication technologies on education systems. Technology, Pedagogy and Education, 13(1), 163-180.
Vygotsky, L. (1978). Mind in society. Cambridge USA: Harvard University Press.
Winograd, T. & Flores, F. (1986). Understanding computers and cognition: A new foundation for design. Ablex, Norwood.
These references have been extracted automatically and may have some errors. Signed in users can suggest corrections to these mistakes.
Suggest Corrections to References