You are here: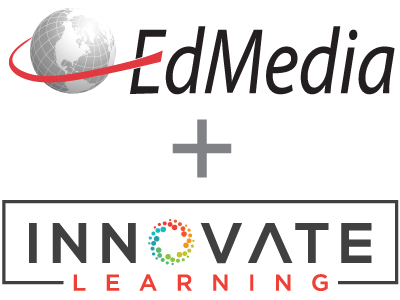 When Great Teaching Is Not Enough: Utilizing Student Perception to Increase Retention in Online Learning
PROCEEDING
Michelle Beach, Southwest Minnesota State University, United States
EdMedia + Innovate Learning, in Amsterdam, Netherlands Publisher: Association for the Advancement of Computing in Education (AACE), Waynesville, NC
Abstract
Abstract: The increase in the number of online courses offered by higher education institutions in the United States during the past several years has been extraordinary. Part of the institutional drive to increase online course offerings is to meet non-traditional student demand, particularly for place-bound students. Attracting additional student enrollment via distance education additionally offers institutions a financial option to support revenues in an era of declining state funding and decreased student enrollment. As institutions experience remarkable growth in distance education, the low rates of retention for online courses have remained largely the same. To remain competitive in the distance education market, institutions must identify the factors that both hinder and help retention in online course delivery.
Citation
Beach, M. (2018). When Great Teaching Is Not Enough: Utilizing Student Perception to Increase Retention in Online Learning. In T. Bastiaens, J. Van Braak, M. Brown, L. Cantoni, M. Castro, R. Christensen, G. Davidson-Shivers, K. DePryck, M. Ebner, M. Fominykh, C. Fulford, S. Hatzipanagos, G. Knezek, K. Kreijns, G. Marks, E. Sointu, E. Korsgaard Sorensen, J. Viteli, J. Voogt, P. Weber, E. Weippl & O. Zawacki-Richter (Eds.), Proceedings of EdMedia: World Conference on Educational Media and Technology (pp. 1940-1944). Amsterdam, Netherlands: Association for the Advancement of Computing in Education (AACE). Retrieved February 23, 2020 from https://www.learntechlib.org/primary/p/184431/.
References
View References & Citations Map
Allen, I.E., & Seaman, J. (2017). Digital learning compass: Distance education enrollment report 2018. Retrieved from http://www.digitallearningcompass.org.
Beach, M., Stefanick, P., & VanOverbeke, D. (2018). Student Perceptions of Features that Contribute to Their Successes in Online Coursework. In C. Crawford et al. (Eds.). Proceedings of Society for Information Technology& Teacher Education International Conference 2018. Chesapeake, VA: AACE.
Damjanovic, D. (2014). Requirements for quality online courses. Intelligent Information Management, 6, 89-96.
Fink, L.D. (2003). A self-directed guide to designing courses for significant learning. Retrieved from http://www.deefinkandassociates.com/GuidetoCourseDesignAug05.pdf
Herbert, M. (2006). Staying the course: A study in online student satisfaction and retention. Online Journal of Distance Learning Administration, 9(4). Retrieved from http://www.westga.edu/~distance/ojdla/winter94/herbert94.htm
Heyman, E. (2010). Overcoming student retention issues in higher education online programs: A Delphi study (Doctoral dissertation).Retrieved from ProQuest Dissertations and Theses database. (ProQuest document ID: 748309429). Retrieved from http://search.proquest.com/docview/748309429?accountid=13360
King, S. (2014). Graduate student perceptions of the use of online course tools to support engagement. International Journal for the Scholarship of Teaching and Learning, 8(1), 1-19.
Kuh, G.D., Kinzie, J., Schuh, J.H., & Whitt, E.J. (2005). Student success in college: Creating conditions that matter. San Francisco, California: Jossey-Bass. Ladyshewsky, R.K., (2013). Instructor presence in online courses and student satisfaction. Retrieved from http://academics.georgiasouthern.edu/ijsotl/v7n1.html
McGorry, S.Y. (2003). Measuring quality in online programs. Internet and Higher Education, 6, 159-177.
Milheim, K.L. (2012). Toward a better experience, examining student need through Maslow's hierarchy of needs model. MERLOT Journal of Online Learning and Teaching, 8(2), 159-171.
Platt, C.A., Raile, A., Yu, N. (2014). Virtually the same? Student perceptions of the equivalence of online classes to face-to-face classes. Journal of Online Learning and Teaching, 10(3), 489-503.
Reisetter, M., LaPointe, L., & Korcuska, J. (2007). The impact of altered realities: Implications of online delivery for learners' interactions, expectations, and learning skills. International Journal on E-Learning, 6(1), 55-79.
Seaman, J.E., Allen, I.E., & Seaman, J. (2018). Grade increase: Tracking distance education in the United States. Retrieved from https://files.eric.ed.gov/fulltext/ED580852.pdf.
Smidt, E., Rui, L., Bunk, J., Kochem, T., & McAndrew, A. (2017). The meaning of quality in an online course to administrators, faculty, and students. Journal of Interactive Learning, 28(1), 65-86.
These references have been extracted automatically and may have some errors. Signed in users can suggest corrections to these mistakes.
Suggest Corrections to References