You are here: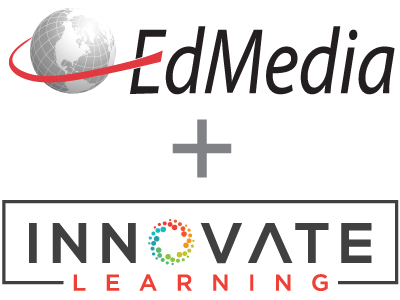 Exploring Virtual Communities of Practice in Healthcare Education
PROCEEDING
Robin Kay, UOIT, Canada ; Jordon Holmes, The Michener Institute of Education at UHN, Canada
EdMedia + Innovate Learning, in Amsterdam, Netherlands Publisher: Association for the Advancement of Computing in Education (AACE), Waynesville, NC
Abstract
The purpose of this study was to explore factors that influence participation in virtual communities of practice (VCoPs) within the domain of healthcare education. A year-long, content analysis of 11 simulation-based healthcare education VCoPs was used to examine the frequency of participation. LinkedIn had poor user engagement compared to independently monitored discussion forums. Qualitative feedback suggested that the unmoderated and commercial nature of the LinkedIn platform may have limited the quality of interactions. Online surveys (n=100) revealed that ease of platform use, trust in the community, direct and indirect personal benefits, self-efficacy and psychological safety were key factors affecting participation in VCoPs.
Citation
Kay, R. & Holmes, J. (2018). Exploring Virtual Communities of Practice in Healthcare Education. In T. Bastiaens, J. Van Braak, M. Brown, L. Cantoni, M. Castro, R. Christensen, G. Davidson-Shivers, K. DePryck, M. Ebner, M. Fominykh, C. Fulford, S. Hatzipanagos, G. Knezek, K. Kreijns, G. Marks, E. Sointu, E. Korsgaard Sorensen, J. Viteli, J. Voogt, P. Weber, E. Weippl & O. Zawacki-Richter (Eds.), Proceedings of EdMedia: World Conference on Educational Media and Technology (pp. 1686-1691). Amsterdam, Netherlands: Association for the Advancement of Computing in Education (AACE). Retrieved January 19, 2020 from https://www.learntechlib.org/primary/p/184397/.
References
View References & Citations Map
Ardichvili, A. (2008). Learning and knowledge sharing in virtual communities of practice: Motivators, barriers, and enablers. Advances in Developing Human Resources, 10(4), 541–554.
Barnett, S., Jones, S.C., Bennett, S., Iverson, D., & Bonney, A. (2012). General practice training and virtual communities of practice-a review of the literature. BMC Family Practice, 13(1), 87.
Chen, C.-J., & Hung, S.-W. (2010). To give or to receive? Factors influencing members' knowledge sharing and community promotion in professional virtual communities. Information& Management, 47(4), 226–236.
Chen, Y., & Hew, K.F. (2015). Knowledge sharing in virtual distributed environments: Main motivators, discrepancies of findings and suggestions for future research. International Journal of Information and Education Technology, 5(6), 466–471. Https://doi.org/
Chiu, C.-M., Hsu, M.-H., & Wang, E.T.G. (2006). Understanding knowledge sharing in virtual communities: An integration of social capital and social cognitive theories. Decision Support Systems, 42(3), 1872–1888.
Cowan, J.E. (2011). Strategies for developing a community of practice: Nine years of lessons learned in a hybrid technology education Master's program. TechTrends, 56(1), 12–18.
DeLong, D.W., & Fahey, L. (2000). Diagnosing culture barriers to knowledge management. The Academy of Management Executive, 14(4), 113–127.
Edmonds-Cady, C., & Sosulski, M.R. (2012). Applications of situated learning to foster communities of practice. Journal of Social Work Education, 48(1), 45–64.
Fischer, P., Jonas, E., Frey, D., & Schulz-Hardt, S. (2005). Selective exposure to information: The impact of information limits. European Journal of Social Psychology, 35(4), 469–492.
Gupta, S., & Kim, H.W. (2008). Linking structural equation modeling to Bayesian networks: Decision support for customer retention in virtual communities. European Journal of Operational Research, 190(3), 818–833.
Hamel, C., Benyoucef, M., & Kuziemsky, C. (2012). Determinants of participation in an Inuit online community of practice. Knowledge Management Research& Practice, 10(1), 41–54.
Harrison, J.P., & Daly, M.A. (2009). Leveraging health information technology to improve patient safety. Public Administration and Management, 14(1), 218.
Hung, S.-W., & Cheng, M.-J. (2013). Are you ready for knowledge sharing? An empirical study of virtual communities. Computers& Education, 62, 8–17. Https://doi.org/10.1016/J.compedu.2012.09.017
Lai, H.-M., Chen, C.-P., & Chang, Y.-F. (2014). Determinants of knowledge seeking in professional virtual communities. Behaviour& Information Technology, 33(5), 522–535.
Oliver, M., & Carr, D. (2009). Learning in virtual worlds: Using communities of practice to explain how people learn from play. British Journal of Educational Technology, 40(3), 444–457. Https://doi.org/10.1111/J.14678535.2009.00948.x
Price, S., Doucet, S., & Hall, L.M. (2014). The historical social positioning of nursing and medicine: Implications for career choice, early socialization and interprofessional collaboration. Journal of Interprofessional Care, 28(2), 103–109.
Raemer, D., Anderson, M., Cheng, A., Fanning, R., Nadkarni, V., & Savoldelli, G. (2011). Research regarding debriefing as part of the learning process. Simulation in Healthcare: The Journal of the Society for Simulation in Healthcare, 6, S52–S57.
Thistlethwaite, J.E., & Jackson, A. (2014). Conflict in practice-based settings: Nature, resolution and education. International Journal of Practice-Based Learning in Health and Social Care, 2(2), 2–13.
Wenger, E., McDermott, R.A., & Snyder, W. (2002). Cultivating communities of practice: A guide to managing knowledge. Harvard Business Press.
Zhang, Y., Fang, Y., Wei, K.-K., & Chen, H. (2010). Exploring the role of psychological safety in promoting the intention to continue sharing knowledge in virtual communities. International Journal of Information Management, 30(5), 425–436.
Ziv, A., Wolpe, P.R., Small, S.D., & Glick, S. (2003). Simulation-based medical education: An ethical imperative. Academic Medicine, 78(8), 783–788.
These references have been extracted automatically and may have some errors. Signed in users can suggest corrections to these mistakes.
Suggest Corrections to References