You are here: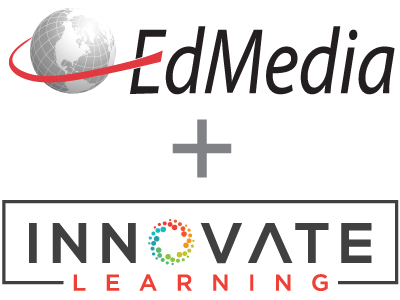 Makerspaces as sociotechnical system: Introducing Pre-service Librarians to Making
PROCEEDING
Joe Sanchez, Queens College, United States
EdMedia + Innovate Learning, in Amsterdam, Netherlands Publisher: Association for the Advancement of Computing in Education (AACE), Waynesville, NC
Abstract
The ideas of learning by doing, observational learning, social modeling, problem-based learning and peer learning are not new. Yet, these constructivist ideas have been paired with electronics, 3D printers and other digital crafting tools as the new, next best thing-- makerspaces. Partnered conceptually with STEM, these spaces have been implemented in schools, universities, and more recently, libraries. As of 2016, there are 428 public library facilities that offer 3D printing services as part of a makerspace (Lichaa &Wapner, 2016). This paper wrestles with the idea of how to prepare pre-service librarians to support makerspaces and maker concepts in their profession after graduation. Specifically, how can current courses such as an introduction to technology and a multimedia production course align projects and student interactions so that they prepare graduate students of library studies to support student learning in makerspaces. Rather than focusing on the technical components of makerspaces, which will inevitably change, courses taught in Library Studies should focus on the social systems of the maker movement. Based on the review of the literature four core components can be integrated into current courses to prepare pre-service students to facilitate learning in makerspaces; 1) collaboration, 2) flexibility, 3) facilitation over expertise, 4) and shared stake or investment in change.
Citation
Sanchez, J. (2018). Makerspaces as sociotechnical system: Introducing Pre-service Librarians to Making. In T. Bastiaens, J. Van Braak, M. Brown, L. Cantoni, M. Castro, R. Christensen, G. Davidson-Shivers, K. DePryck, M. Ebner, M. Fominykh, C. Fulford, S. Hatzipanagos, G. Knezek, K. Kreijns, G. Marks, E. Sointu, E. Korsgaard Sorensen, J. Viteli, J. Voogt, P. Weber, E. Weippl & O. Zawacki-Richter (Eds.), Proceedings of EdMedia: World Conference on Educational Media and Technology (pp. 1435-1440). Amsterdam, Netherlands: Association for the Advancement of Computing in Education (AACE). Retrieved June 3, 2020 from https://www.learntechlib.org/primary/p/184362/.
References
View References & Citations Map
Balas, J.L. (2012). Do makerspaces add value to libraries? Computers in Libraries, 32(9), P. 33.
Bandura, A. (1977). Social Learning Theory. Upper Saddle River, New Jersey: Prentice-Hall.
Bandura, A. (1973). Aggression: A Social Learning Analysis. Englewood Cliffs, NJ: Prentice-Hall.
Bandura, A. (1986). Social Foundations of Thought and Action: A Social Cognitive Theory. Upper Saddle River, New Jersey: Prentice Hall.
Bowler, L. (2014). Creativity through "Maker" Experiences and Design Thinking in the Education of Librarians. Knowledge Quest, 42(5), 58-61.
Britton, L. (2012). A fabulous laboratory: The makerspace at Fayetteville Free Library. Public Libraries, 51(4), 30–-33. Innovation, 19(1), 389-395.
Fourie, I., & Meyer, A. (2015). What to make of makerspaces. Library Hi Tech, 33(4), 519-525.
Han, Yoo, Zo, & Ciganek. (2017). Understanding makerspace continuance: A self-determination perspective. Telematics and Informatics, 34(4), 184-195.
Hara, N., Solomon, P., Kim, S.-L., & Sonnewald, D. (2003). An Emerging View of Scientific Collaboration: Scientists' Perspectives on Collaboration and Factors that Impact
Harris, J., & Cooper, C. (2015). Make Room For a Makerspace. Computers in Libraries, 35(2), 5-9.
Immroth, B., & Lukenbill, W.B. (2007). Teacher-School Library Media Specialist Collaboration through Social Marketing Strategies: An Information Behavior Study. School Library Media Research, 10.
Kurt, L. And Colegrove, T. (2012), "3D printers in the library: toward a fablab in the academic library", available at: http://acrl.ala.org/techconnect/?p=1403 (accessed November 30, 2016).
Lichaa, Z. And Wapner, C. (2016), Progress in the Making: Librarians' Practical 3D Printing Questions Answered, American Library Association, available at: http://www.ala.org/advocacy/sites/ala.org.advocacy/files/content/ALA_3D_Printing_Q__A_Final.pdf
Montiel-Overall, P. (2007). Research on teacher and librarian collaboration: An examination of underlying structures of models. Library and Information Science Research, 29, 277-292
Reigeluth, C. (1999). Instructional-Design Theories and Models: A New Paradigm of Instructional Theory (Vol. 2). Mahwah, New Jersey: Lawerence Erlbaum Associates.
Sanchez, J. (2017). Overcoming the Fear of Coding: A Qualitative Analysis of the Remix Approach. In J. Johnston (Ed.), Proceedings of EdMedia 2017 (pp. 1006-1010). Washington, DC: Association for the Advancement
Sanchez, J. (2016). A Sociotechnical Approach to Team-based Digital Video Production in an Undergraduate Course. In Proceedings of E-Learn: World Conference on E-Learning (pp. 228-233). Washington, DC,
Vygotsky, L.S. (1978). Mind in Society: The Deveolpment of Higher Psychological Processes. Cambridge, Massachusetts: Harvard University Press.
These references have been extracted automatically and may have some errors. Signed in users can suggest corrections to these mistakes.
Suggest Corrections to References