You are here: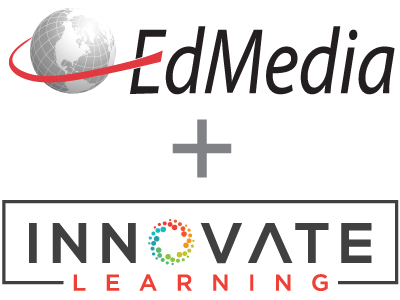 An Online Experiment of Using Case Studies and Scenarios to Teach Preservice Teachers About the Code of Ethics
PROCEEDING
Zafer Unal, USF St.Petersburg, United States ; Aslihan Unal, Yasar Bodur, Georgia Southern University, United States
EdMedia + Innovate Learning, in Amsterdam, Netherlands Publisher: Association for the Advancement of Computing in Education (AACE), Waynesville, NC
Abstract
Preservice teachers are required to learn about code of ethics and principles of professional conduct for the education profession to restrain from inappropriate conducts, unethical behaviors, illegal activities and endangering student safety However, many preservice teachers find the theories and concepts they learn in university classrooms too abstract to help address code of ethics during their program Case study method and case writing are two approaches that have been used in teacher education programs to connect theory and practice This study describes a technology-based case study analysis approach to preparation of preservice teachers for dealing with code of ethics
Citation
Unal, Z., Unal, A. & Bodur, Y. (2018). An Online Experiment of Using Case Studies and Scenarios to Teach Preservice Teachers About the Code of Ethics. In T. Bastiaens, J. Van Braak, M. Brown, L. Cantoni, M. Castro, R. Christensen, G. Davidson-Shivers, K. DePryck, M. Ebner, M. Fominykh, C. Fulford, S. Hatzipanagos, G. Knezek, K. Kreijns, G. Marks, E. Sointu, E. Korsgaard Sorensen, J. Viteli, J. Voogt, P. Weber, E. Weippl & O. Zawacki-Richter (Eds.), Proceedings of EdMedia: World Conference on Educational Media and Technology (pp. 1047-1056). Amsterdam, Netherlands: Association for the Advancement of Computing in Education (AACE). Retrieved October 19, 2019 from https://www.learntechlib.org/primary/p/184310/.
References
View References & Citations Map
Beyer, L.E. (1997). The moral contours of teacher education. Journal of Teacher Education, 48(4), 245-254.
Bunchball. (2010). Gamification 101: An introduction of the use of game mechanics to influence behavior. Retrieved from http://www.bunchball.com/sites/default/files/downloads/gamification101.pdf.
Blackburn, S. (2001). Being Good. Oxford: Oxford University Press, 2001.
Chi, M.T., Glaser, R., & Rees, E. (1982). Expertise in problem solving. In R.J. Stemberg (Ed.), Advances in the psychology of human intelligence. Pp. 7-77. Hillsdale, NJ: Erlbaum.
Dowd, S.B., & Davidhizar, R. (1999). Using Case Studies to Teach Clinical Problem-Solving. Nurse Educator, 24(5), pp. 42-46.
Foucault, M. (1977). Discipline and punish: The birth of the prison. Trans. A. Sheridan. London: Penguin.
Goodlad, J.I. (1990). Teachers for our nations' schools. San Francisco, CA: Jossey-Bass
Hanus, M.D., & Fox, J. (2015). Assessing the effects of gamification in the classroom: A longitudinal study on intrinsic motivation, social comparison, satisfaction, effort, and academic performance. Computers& Education, 80, 152-161.
Harrington, H.L., Quinn-Leering, K., & Hodson, L. (1996). Written case analyses and critical reflection. Teaching and Teacher Education, 12(1), 25-37.
Jonassen, D.H. (2000). Toward a design theory of problem solving. Educational Technology Research and Development, 48(4), 63-85.
Kim, S., Phillips, W.R., Pinsky, L., Brock, D., Phillips, K., & Keary, J. (2006). A conceptual framework for developing teaching cases: A review and synthesis of the literature across disciplines. Medical Education, 40(9), 867-876.
Kipnis, D. (1960). Some determinants of supervisory esteem. Personnel Psychology, 13, 377-391.
Kolodner, J.L. (1992). An Introduction to Case-Based Reasoning. Artificial Intelligence Review. 6, pp. 3-34.
Kolodner, J.L. (1997). Educational Implications of Analogy: A View from Case-Based Reasoning." American Psychologist 52, 57-66.
Leenders, M.R., Mauffette-Leenders, L.A., Erskine, J.A. (2001). Writing Cases. 4th edition. Ivey Publishing, Ivey Business School
Meacham, J.A., Emont, N.C. (1989). "The interpersonal basis of everyday problem solving" in J.D. Sinnott (Ed.), Everyday problem solving: Theory and applications. Pp. 7-23. New York: Praeger.
Merseth, K.K. (1990). The early history of case-based instruction: Insights for teacher education today. Journal of Teacher Education, 42(4), 2433-2439.
Merseth, K.K. (1991). Case studies and teacher education. Teacher Education Quarterly, 17(1), 53-62.
Nash, R. (1996) 'Real World' Ethics. Frameworks for Educators and Human Service Professionals. New York: Teachers College Press.
Rippin, A., Booth, C., Bowie, S., and Jordan, J. (2002). A complex case: using case method to explore uncertainty and ambiguity in undergraduate business education, Teaching and Higher Education, 7(4), pp. 429-41.
Shin, N., Jonassen, D.H., & MaGee, S. (2003). Predictors of Well-Structured and Ill-Structured Problem Solving in an Astronomy Simulation. Journal of Research in Science Teaching, 40(1), 7-27.
Sicart, M. (2008). Defining game mechanics. Game Studies, 8(2), 1-14.
Strike, K.A., & Ternasky, P.L. (1993). Ethics for Professionals in Education: perspectives for preparation and practice. New York: Teachers College Press.
Sudzina, M. (1999). Case study applications for teacher education: Cases of teaching and learning in the content areas. Boston: Allyn & Bacon.
UNESCO. (2015). Toolkit on Teacher Codes of Conduct. Retrieved from http://teachercodes.iiep.unesco.org/
Werhane, P.H. (2002). Business Ethics and the Origins of Contemporary Capitalism: Economics and Ethics in the work of Adam Smith and Herbert Spencer, in (ed.) Frederick, R.E.A Companion to Business Ethics, Blackwell Publishing.
These references have been extracted automatically and may have some errors. Signed in users can suggest corrections to these mistakes.
Suggest Corrections to References