You are here: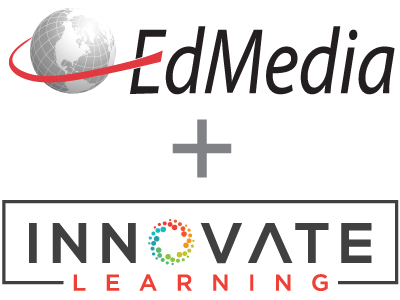 Summative Evaluation of a Script-based Distance Training Course on Media Pedagogy for Teachers
PROCEEDING
EdMedia + Innovate Learning, in Amsterdam, Netherlands Publisher: Association for the Advancement of Computing in Education (AACE), Waynesville, NC
Abstract
We describe the distance training "Media Pedagogy for Teachers" and its summative evaluation. The training was a contribution to the field of continuing vocational training on media pedagogy for teachers in the German federal state of Bavaria. The training was a self-learning environment, featuring a modular design based on instructional scripts. Participants were mainly female and trainee teachers, working at intermediate and grammar schools. They had a medium level of prior knowledge about contents, possessed a positive attitude towards computers, a minimal level of computer anxiety, and a relatively high interest level. Skills in metacognitive strategy usage, in arranging their learning environment, and time management were all relatively low. Learning took place mainly in their spare time during holidays or at weekends in the afternoon and evening. The training outcome was adequate and useful for the target learner group. Learners could successfully improve their knowledge about media pedagogy.
Citation
Stiller, K. & Bachmaier, R. (2018). Summative Evaluation of a Script-based Distance Training Course on Media Pedagogy for Teachers. In T. Bastiaens, J. Van Braak, M. Brown, L. Cantoni, M. Castro, R. Christensen, G. Davidson-Shivers, K. DePryck, M. Ebner, M. Fominykh, C. Fulford, S. Hatzipanagos, G. Knezek, K. Kreijns, G. Marks, E. Sointu, E. Korsgaard Sorensen, J. Viteli, J. Voogt, P. Weber, E. Weippl & O. Zawacki-Richter (Eds.), Proceedings of EdMedia: World Conference on Educational Media and Technology (pp. 709-718). Amsterdam, Netherlands: Association for the Advancement of Computing in Education (AACE). Retrieved August 21, 2019 from https://www.learntechlib.org/primary/p/184267/.
References
View References & Citations Map
Allen, I.E., & Seaman, J. (2016). Online report card: Tracking online education in the United States. Babson Park, MA: Babson Research Group. Retrievable from http://onlinelearningsurvey.com/reports/onlinereportcard.pdf
Arkorful, V., & Abaidoo, N. (2015). The role of e-learning, advantages and disadvantages of its adoption in higher education. International Journal of Instructional Technology and Distance Learning, 12(1), 29-42.
Bachmaier, R. (2008). Lehrer/-innen, ihr Fortbildungsverhalten und ihr Verhältnis zu Computer, Internet, E-Learning. Retrievable from https://epub.uni-regensburg.de/4631/
Bachmaier, R. (2011). Fortbildung Online. Entwicklung, Erprobung und Evaluation eines tutoriell betreuten Online-Selbstlernangebots für Lehrkräfte. Hamburg: Verlag Dr. Kovac.
Federal Ministry of Education and Research (2016). Education and Research in Figures 2016. Retrievable from https://www.bmbf.de/pub/Education_and_Research_in_Figures_2016.pdf
Gagné, R.M., Briggs, L.J., & Wager, W.W. (1992). Principles of instructional design. Belmont, CA: Wadsworth/Thomson Learning.
Gregori, P., Martínez, V., & Moyano-Fernández, J.J. (2018). Basic actions to reduce dropout rates in distance learning. Evaluation and Program Planning, 66, 48-52.
Keller, J.M. (2010). Motivational design for learning and performance: The ARCS model approach. New York: Springer.-717-EdMedia+ Innovate Learning 2018-Amsterdam, Netherlands, June 25-29, 2018
Kopp, B., Dvorak, S., & Mandl, H. (2003). Evaluation des Einsatzes von Neuen Medien im Projekt "Geoinformation – Neue Medien für die Einführung eines neuen Querschnittfachs". Retrievable from http://epub.ub.uni-muenchen.de/273/1/FB_161.pdf
Kranzow, J. (2013). Faculty leadership in online education: Structuring courses to impact student satisfaction and persistence. Journal of Online Learning and Teaching, 9(1), 131-139.
Leone, J. (2011). Intrinsic Motivation Inventory (IMI). Retrievable from http://selfdeterminationtheory.org/intrinsic DASHDASH
Mayer, R.E. (Ed.). (2014). The Cambridge handbook of multimedia learning. New York, NY: Cambridge University Press.
Mubarak, A., & Al-Arimi, A.-K. (2014). Distance learning. Social and Behavioral Sciences, 152, 82-88.
Reinmann, G., & Mandl, H. (2006). Unterrichten und Lernumgebungen gestalten. In A. Krapp & B. Weidenmann (Eds.), Pädagogische Psychologie. Ein Lehrbuch (pp. 613-658). Weinheim: Beltz.
Richter, T., Naumann, J. & Horz, H. (2010). Eine revidierte Fassung des Inventars zur Computerbildung (INCOBI-R). Zeitschrift für Pädagogische Psychologie, 24(1), 23-37.
Rindermann, H., & Amelang, M. (1994). Das Heidelberger Inventar zur Lehrveranstaltungs-Evaluation. Heidelberg: Asanger.
Stiller, K.D., & Köster, A. (2016). Learner attrition in an advanced vocational online training: The role of e-learning experience, computer attitude, and computer anxiety. European Journal of Open, Distance and E-Learning, 19(2), 1-14.
Tomei, L.A. (2010). A theoretical model for designing online education in support of lifelong learning. In T.T. Kidd (Ed.), Online education and adult learning: new frontiers for teaching practices (pp. 29-45). Hershey:
These references have been extracted automatically and may have some errors. Signed in users can suggest corrections to these mistakes.
Suggest Corrections to References