You are here: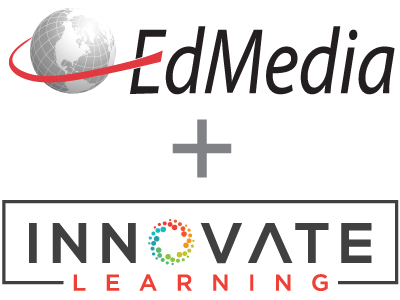 Social, Nonacademic Interaction in the Online Learning Environment
PROCEEDING
Audrey Heron, Texas Tech University, United States ; Lesley Casarez, Angelo State University, United States
EdMedia + Innovate Learning, in Washington, DC ISBN 978-1-939797-29-2 Publisher: Association for the Advancement of Computing in Education (AACE), Waynesville, NC
Abstract
Students in online learning environments experience physical distance between themselves and their peers and instructor. In many cases, the student does not live in the same city and may not even live in the same state or country as the university. Therefore, these students are separated from the on-campus faculty, peers, and offices that could provide resources, services, programs, and interactions, and this decrease in opportunities for academic and social integration, which are known for increasing student success and retention, can result in lower retention rates (Bejerano, 2008). With higher education institutions struggling to retain students in an increasingly online world, research is needed to identify reliable sources of nonacademic supports appropriate for the online learner.
Citation
Heron, A. & Casarez, L. (2017). Social, Nonacademic Interaction in the Online Learning Environment. In J. Johnston (Ed.), Proceedings of EdMedia 2017 (pp. 7-11). Washington, DC: Association for the Advancement of Computing in Education (AACE). Retrieved October 21, 2019 from https://www.learntechlib.org/primary/p/178476/.
References
View References & Citations Map
Allen, I.E., & Seaman, J. (2015). Grade level: Tracking online education in the United States. Babson Park: MA, Babson Survey Research Group. Retrieved from http://www.onlinelearningsurvey.com/reports/gradelevel.pdf
Barnard, L., Paton, V., & Lan, W. (2008). Online self-regulatory learning behaviors as a mediator in the relationship between online course perceptions with achievement. International Review of Research in Open& Distance Learning, 9(2), 1-11.
Bejerano, A. (2008) Face-to-face or online instruction? Face-to-face is better. Communication Currents, 3(3).
Brownson, S. (2014). Embedding social media tools into online learning courses. Journal of Research in Innovative Teaching. 7(1), 112-118.
Callaghan, N. & Bower, M. (2012). Learning through social networking sites: The critical role of the teacher. Educational Media International, 49(1), 1– 17. Doi:10.1080/09523987.2012.662621
Chesebro, J.L. (2003). Effects of teacher clarity and nonverbal immediacy on student learning, receiver apprehension, and affect. Communication Education, 52(2), 135–147.
Gorham, J. (1988). The relationship between verbal teacher immediacy behaviors and student learning. Communication Education, 37, 40–53.
Kelly, D.H., & Gorham, J. (1988). Effects of immediacy on recall of information. Communication Education, 37(3), 198–207.
Kim, J, Kwon, Y., Cho, D. (2011). Investigating factors that influence social presence and learning outcomes in distance higher education. Computers& Education, 57, 1512-1520.
Lim, D.H., Morris, M.L. & Kupritz, V.W. (2007). Online vs. Blended learning: Differences in instructional outcomes and learner satisfaction. Journal of Asynchronous Learning Networks, 11(2), 27-42.
McCrosky, J.C., Fayer, J.M., Richmond, V.P., Sallinen, A., & Barracloug, R.A. (1996). A multi-cultural examination of the relationship between nonverbal immediacy and affective learning. Communication-10-EdMedia 2017-Washington, DC, United States, June 20-23, 2017
Mehrabian, A. (1969). Some referents and measures of nonverbal behavior. Behavior Research Methods and Instrumentations, 6(1), 203–207.
Moore, M.G. (1989). Three types of interactions. The American Journal of Distance Education, 3(2), 1-6.
Richmond, V.P., Gorham, J.S., & McCrosky, J.C. (1987). The relationship between selected immediacy behaviors and cognitive learning. In M. McLaughlin (Ed.), Communication yearbook, Vol. 10 (pp. 574–590).
Wei, C., Chen, N., & Kinshuk. (2012). A model for social presence in online classrooms. Educational Technology Research& Development, 60(3), 529– 545. Doi:10.1007/s11423-012-9234-9
Wise, A., Chang, J., Duffy, T., & Del Valle, R. (2004). The effects of teacher social presence on student satisfaction, engagement, and learning. Journal of Educational Computing Research, 31(3), 247–271.
Zhang, D., Zhao, J., Zhou, L., & Nunamaker, J. (2004). Can e-learning replace classroom learning?, Communications of the ACM, 47(5), 75-79.
These references have been extracted automatically and may have some errors. Signed in users can suggest corrections to these mistakes.
Suggest Corrections to References