You are here: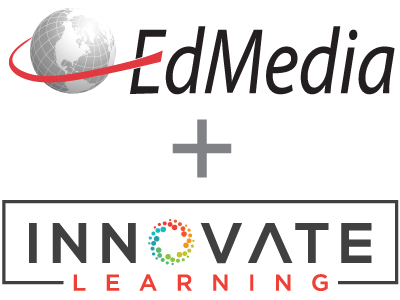 Investigating the Interplay between New Technology and Continuing Professional Education
PROCEEDING
EdMedia + Innovate Learning, in Washington, DC ISBN 978-1-939797-29-2 Publisher: Association for the Advancement of Computing in Education (AACE), Waynesville, NC
Abstract
The rapid advancement of technology has allowed connections across time and place, meaningful collaboration between peers of all experience levels, and the sharing of knowledge and resources that were previously not possible with traditional face-to-face modes of instruction. This has significantly affected the evolution of continuing professional education (CPE). CPE plays an important role in assisting professionals in efficiently adapting to updated rules and regulations and competently severing in their fast-changing work environments. As advancing technology alters skill requirements, online CPE is quickly gaining prominence in a large variety of fields as a viable option for practitioners. In this presentation, we will discuss how emerging technologies such as social media, massive open online courses, augmented and virtual reality, microcredentials, and digital badges has shaped and shifted trends and directions in CPE.
Citation
Gibbons, S., Yauk, M. & Seo, K.K. (2017). Investigating the Interplay between New Technology and Continuing Professional Education. In J. Johnston (Ed.), Proceedings of EdMedia 2017 (pp. 1292-1295). Washington, DC: Association for the Advancement of Computing in Education (AACE). Retrieved August 3, 2020 from https://www.learntechlib.org/primary/p/178449/.
References
View References & Citations Map
Ackland, A., & Swinney, A. (2015). Material matters for learning in virtual networks: a case study of a professional learning programme hosted in a Google+ online community. Research in Learning Technology, 23(26677), 1–14.
Arora, S., Kalishman, S., Thornton, K., Komaromy, M., Katzman, J., Struminger, B., & Rayburn, W.F. (2016). Project ECHO (project extension for community healthcare outcomes): A national and global model for continuing professional development. Journal of Continuing Education in the Health Professions, 36(1), S48–S49.
Boatin, A., Ngonzi, J., Bradford, L., Wylie, B., & Goodman, A. (2015). Teaching by teleconference: A model for distance medical education across two continents. Open Journal of Obstetrics and Gynecology, 5(November), 754– 761.
Chen, Z., Alcorn, B., Christensen, G., Eriksson, N., Koller, D., & Emanuel, E.J. (2015). MOOC benefits and impact who's benefiting from MOOCs, and why. Retrieved March 1, 2017, from https://hbr.org/2015/09/whos-benefitingfrom-moocs-and-why DEDE
Dede, C. (2009). Immersive interfaces for engagement and learning. Science, 323(5910), 66–69.
Freina, L., & Ott, M. (2015). A literature review on immersive virtual reality in education: State of the art and perspectives. In Conference proceedings of eLearning and Software for Education (eLSE) (pp. 133–141). Retrieved
Kerrison, M.A., Son, J.L., Grainger, B., & Tutty, C. (2016). Massive open online courses (MOOCs) and their role in promoting continuing education. International Journal of Continuing Education and Lifelong Learning, 8(2), 106–
128. Olsson, U. (2016). Open courses and MOOCs as professional development– is the openness a hindrance? Education+ Training, 58(2), 229–243.
Lewis, P.A., Tutticci, N.F., Douglas, C., Gray, G., Osborne, Y., Evans, K., & Nielson, C.M. (2016). Flexible learning: Evaluation of an international distance education programme designed to build the learning and teaching capacity of nurse academics in a developing country. Nurse Education in Practice, 21, 59–65.
Pellas, N., & Boumpa, A. (2016). Open Sim and Sloodle integration for preservice foreign language teachers' continuing professional development: A comparative analysis of learning effectiveness using the community of inquiry model. Journal of Educational Computing Research (Vol. 54).
Poirier, T.I., & Wilhelm, M. (2015). Disruptive innovations addressing quality, access, and cost alternatives for faculty development. American Journal of Pharmaceutical Education, 79(9), 1–2.
Song, D., & Lee, J. (2014). Has web 2.0 revitalized informal learning? The relationship between web 2.0 and informal learning. Journal of Computer Assisted Learning, 30(6), 511–533. Https://doi.org/10.1111/jcal.12056
Waks, L.J. (2016). MOOCs and career qualifications. In A.G. Rud (Ed.), The evolution and evaluation of massive open online courses (pp. 83–101). Palgrave Macmillan.
Xia, B.S. (2015). Benefit and cost analysis of massive open online courses: Pedagogical implications on higher education. International Journal of Cyber Behavior, Psychology and Learning, 5(3), 47–55.
These references have been extracted automatically and may have some errors. Signed in users can suggest corrections to these mistakes.
Suggest Corrections to References