You are here: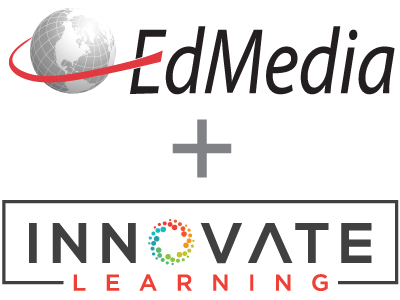 Developing Preservice Mathematics Teachers' Post-Teaching Reflection Through Online Video
PROCEEDING
EdMedia + Innovate Learning, in Washington, DC ISBN 978-1-939797-29-2 Publisher: Association for the Advancement of Computing in Education (AACE), Waynesville, NC
Abstract
This paper presented a narrative case study of preservice mathematics teachers' (PMTs) post-teaching reflection through online video. Three PMTs were involved in the study with one of them reflected on his online video lesson and the other two provided feedback on the same lesson. Data from self-reflection and peer feedback were collected and analyzed. Results from coding found three categories ranging from teaching method of the specific mathematics topic to general teaching techniques. There is clear evidence that reflective practice in teaching was developed through video-based reflection. Specifically, there were changes in how the PMTs noticed and interpreted events happened in the lesson.
Citation
Lau, W.W.F. & Chan, Y.C. (2017). Developing Preservice Mathematics Teachers' Post-Teaching Reflection Through Online Video. In J. Johnston (Ed.), Proceedings of EdMedia 2017 (pp. 43-46). Washington, DC: Association for the Advancement of Computing in Education (AACE). Retrieved October 21, 2019 from https://www.learntechlib.org/primary/p/178301/.
References
View References & Citations Map
Bower, M., Cavanagh, M., Moloney, R., & Diao, M. (2011). Developing communication competence using an online video reflection system: Pre-service teachers' experiences. Asia-Pacific Journal of Teacher Education, 39(4), 311-326.
Clandinin, D.J., & Connelly, F.M. (2000). Narrative inquiry: Experience and story in qualitative research. San Francisco: Jossey-Bass Publishers.
Clarke, D., Hollingsworth, H., & Gorur, R. (2013). Facilitating reflection and action: The possible contribution of video to mathematics teacher education. Journal of Education, 1(3), 94-121.
Day, D., & Lloyd, M.M. (2007). Affordances of online technologies: More than the properties of the technology. Australian Educational Computing, 22(2), 17-21.
Dewey, J. (1933). How we think. Chicago, IL: Henry Regnery.
Jaworski, B. (1998). Mathematics teacher research: Process practice and the development of teaching. Journal of Mathematics Teacher Education, 1(1), 3-31.
Koh, K. (2015). The use of video technology in pre-service teacher education and in-service teacher professional development. In S.F. Ng (Ed.), Cases of mathematics professional development in East Asian countries: Using video to support grounded analysis (pp. 229-247). Springer: Singapore.
Loo, S.Y. (2013). Professional development of teachers: Using multimodality and reflective peer review approaches to analyse digitally recorded teaching practices. Teacher Development: An International Journal of Teachers' Professional Development, 17(4), 499–517.
Nguyen, N., McFadden, A., Tangen, D., & Beutel, D. (2013). Video-stimulated recall interviews in qualitative research. Paper presented at the Australian Association for Research in Education, Adelaide, Australia.
Saldana, J. (2013). The coding manual for qualitative researchers (2nd ed). Thousand Oaks, CA: Sage.
Santagata, R., & Stürmerb, K. (2014). Video-enhanced teacher learning: New scenarios for teacher development. Form@re, 14(2), 1-3.
Schön, D.A. (1987). Educating the reflective practitioner. Oxford, UK: Jossey-Bass.
Seidel, T., Blomberg, G., & Renkl, A. (2013). Instructional strategies for using video in teacher education. Teaching and Teacher Education, 34, 56-65.
Sherin, M.G. (2004). New perspectives on the role of video in teacher education. In J. Brophy (Ed.), Using video in teacher education (Advances in Research on Teaching, Volume 10) (pp. 1–27). Oxford: Elsevier Science.
Sherin, M.G., & Van Es, E.A. (2005). Using video to support teachers' ability to notice classroom interactions. Journal of Technology and Teacher Education, 13(3), 475-491.
So, H.-J., Lossman, H., Lim, W.-Y., & Jacobson, M.J. (2009). Designing online video based platform for teacher learning in Singapore. Australasian Journal of Educational Technology, 25(3), 440-457.
Tripp, T., & Rich, P. (2012). Using video to analyze one's own teaching. British Journal of Educational Technology, 43(4), 678-704.
These references have been extracted automatically and may have some errors. Signed in users can suggest corrections to these mistakes.
Suggest Corrections to References