You are here: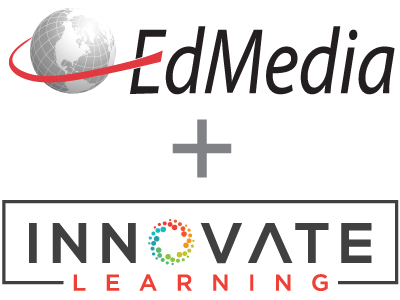 YouTube in the Classroom: A Scoping Review of the Research Literature
Proceeding
Chareen Snelson, Boise State University, Department of Educational Technology, United States
EdMedia + Innovate Learning, in Vancouver, BC, Canada ISBN 978-1-939797-24-7 Publisher: Association for the Advancement of Computing in Education (AACE), Waynesville, NC
Abstract
: During its first decade YouTube has grown to become the largest and most popular online video-sharing site. Although YouTube was not designed as an educational media technology, it has been adopted by colleges, universities, and educators who have taken advantage of the free content and video-sharing capabilities. Research on teaching and learning through YouTube has been identified as a research priority and the need exists for periodic reviews of the growing body of scholarly literature to monitor trends in this emergent area of inquiry. This paper is a report of the findings of a scoping review of research related to YouTube in in the classroom. Analysis of a sample of 35 studies published from 2008 through 2015 indicated that researchers have investigated classroom use of existing YouTube videos (curation) or video production (creation) through student or teacher generated videos.
Citation
Snelson, C. (2016). YouTube in the Classroom: A Scoping Review of the Research Literature. In Proceedings of EdMedia 2016--World Conference on Educational Media and Technology (pp. 1661-1666). Vancouver, BC, Canada: Association for the Advancement of Computing in Education (AACE). Retrieved October 20, 2020 from https://www.learntechlib.org/primary/p/173169/.
References
View References & Citations Map
Abendroth, M., Golzy, J.B., & O'Connor, E.A. (2012). Self-created YouTube recordings of microteachings: Their effects upon candidates' readiness for teaching and instructors' assessment. Journal of Educational Technology Systems, 40, 141–159. Doi:10.2190/ET.40.2.e
Anderson, M. (2015, February 12). 5 facts about online video, for YouTube's 10th birthday. Pew Research Center Fact Tank: News in the Numbers. Retrieved from http://www.pewresearch.org/fact-tank/2015/02/12/5facts-about-online-video-for-youtubes-10th-birthday/
Arksey, H., & O'Malley, L. (2005). Scoping studies: Towards a methodological framework. International Journal of Social Research Methodology, 8, 19–32.
Chun, C.W. (2012). The multimodalities of globalization: Teaching a YouTube video in an EAP classroom. Research in the Teaching of English, 47, 145–170.
Given, L.M., & Danby, S. (2014). Talk about a YouTube video in preschool: The mutual production of shared understanding for learning with digital technology. Australasian Journal of Early Childhood, 39(3), 76–83.
Hafner, C.A. (2014). Embedding digital literacies in English language teaching: Students' digital video projects as multimodal ensembles. TESOL Quarterly, 48, 655–685. Doi:10.1002/tesq.138
Lange, P.G. (2014). Kids on YouTube: Technical identities and digital literacies. Walnut Creek, CA: Left Coast Press, Inc.
O'Connor, E.A. (2010). The effect on learning, communication, and assessment when student-created YouTubes of microteaching were used in an online teacher-education course. Journal of Educational Technology Systems, 39, 135–154.
Pew Research Center. (2015). Social networking fact sheet. Retrieved from http://www.pewinternet.org/factsheets/social-networking-fact-sheet/
Prybutok, G. (2013). YouTube: An effective web 2.0 informing channel for health education to prevent STDs. Informing Science: The International Journal of an Emerging Transdiscipline, 16, 19–36.
QSR International. (2016). NVivo Plus for Windows. Retrieved from http://www.qsrinternational.com/product/NVivo11-for-Windows/Plus Schreier, M. (2012). Qualitative content analysis in practice. Thousand Oaks, CA: SAGE Publications, Inc.
Snelson, C. (2011). YouTube across the disciplines: A review of the literature. MERLOT Journal of Online Learning and Teaching, 7, 159–169. Retrieved from http://jolt.merlot.org/vol7no1/snelson_0311.htm
Snelson, C., Rice, K., & Wyzard, C. (2012). Research priorities for YouTube and video-sharing technologies: A Delphi study. British Journal of Educational Technology, 43, 119–129. Doi:10.1111/J.14678535.2010.01168.xStatista.(2015a).Hoursof video uploaded to YouTube every minute as of November 2014. Retrieved from http://www.statista.com/statistics/259477/hours-of-video-uploaded-to-youtube-every-minute/ Statista (2015b). Number of social network users worldwide from 2010 to 2018 (in billions). Retrieved from http://www.statista.com/statistics/278414/number-of-worldwide-social-network-users/
Thompson Reuters. (2016). EndNote Online. Retrieved from https://www.myendnoteweb.com/YouTube.(N.D.).Statistics.Retrievedfromhttps://www.youtube.com/yt/press/statistics.html
Zahn, C., Schaeffeler, N., Giel, K.E., Wessel, D., Thiel, A., Zipfel, S., & Hesse, F.W. (2014). Video clips for YouTube: Collaborative video creation as an educational concept for knowledge acquisition and attitude change related to obesity stigmatization. Education and Information Technologies, 19, 603–621. Doi:10.1007/s10639-013-9277-5
These references have been extracted automatically and may have some errors. Signed in users can suggest corrections to these mistakes.
Suggest Corrections to References